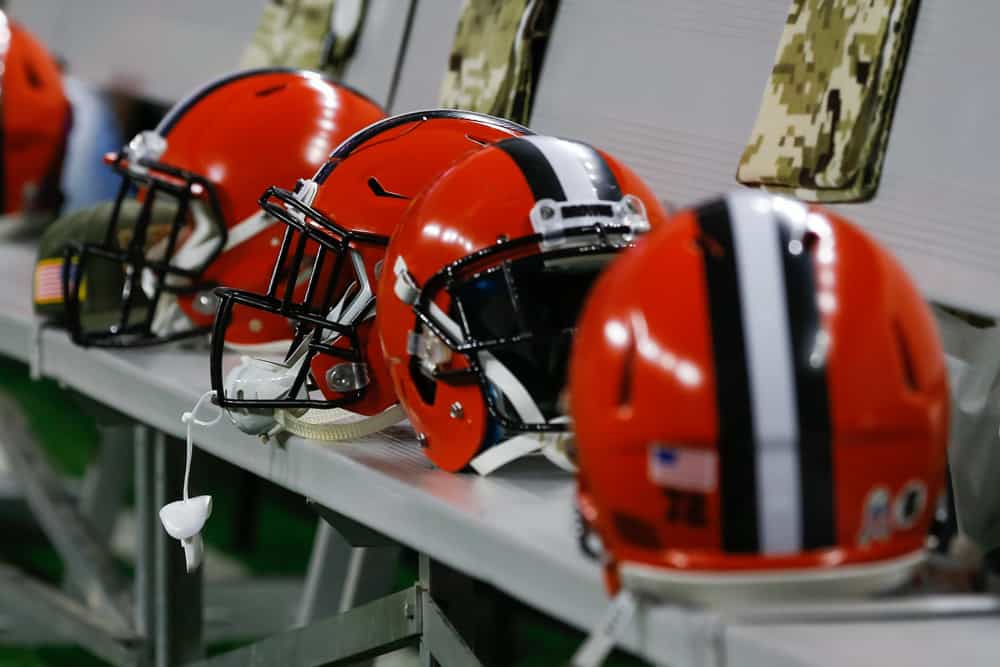 The Cleveland Browns look to regain some momentum after a horrendous loss to the Baltimore Ravens in Week 1.
Luckily, Cleveland will get a chance to redeem themselves against the Cincinnati Bengals on Thursday night.
Obviously no team wants to start the season 0-2, so this is a must win contest for Cleveland.
It could possibly be the most important game of quarterback Baker Mayfield's career.
Sadly, the Browns injury report is absolutely loaded for this one.
They might need some backup players to step up and make an impact in order to win this contest.
The Browns do have a few X-factors that could change the outcome of this game.
In order for the Browns to win, they need to establish a solid running attack.
They got down big early versus the Ravens are were forced to into a pass-heavy game script.
One of the few bright spots for the Browns offense was running back Kareem Hunt.
He rushed 13 times for 72 yards and hauled in four receptions for nine yards in the loss.
Hunt brings a change of pace to the Browns offense that is desperately needed.
Which is likely why the team decided to extend him this offseason.
The #Browns are giving RB Kareem Hunt a 2-year, $13.25M extension, source said. Cleveland keeps him for 3 years, Hunt gets paid.

— Ian Rapoport (@RapSheet) September 8, 2020
Nick Chubb is a fantastic power back, but having Hunt is important as well.
Cleveland can use Hunt's speed to their advantage on outside runs or short screen passes.
He is a dual threat running back that can use his quickness to slip through tackles and help move the chains on offense.
Mayfield has been having accuracy issues, so possibly the short pass game to Hunt could be a helpful strategy.
Fourth-round rookie tight end Harrison Bryant will be asked to start possibly quicker than he imagined.
There was some speculation that he would pass David Njoku on the depth chart during training camp.
However, due to Njoku's injury in Week 1, Bryant will be asked to pick up the slack for the next couple of weeks.
Browns placed TE David Njoku on injured reserve with a knee injury.

— Adam Schefter (@AdamSchefter) September 14, 2020
Bryant was unable to do much damage during the season opener.
He finished with one reception for five yards, but the Browns offense failed to mesh as a whole.
The good news is, the Bengals haven't seen Bryant before.
Head coach Kevin Stefanski loves using the tight end, especially the No. 2 option.
Bryant could see himself getting plenty of targets in this one.
The coaching staff was impressed by Bryant during training camp, so it would be surprising if they didn't heavily utilize him in their offensive gameplan.
It doesn't take a rocket scientist to see that Mayfield and wide receiver Odell Beckham aren't on the same page.
The two failed to find any chemistry last season and are starting off where they left off in 2019.
Last week, Beckham didn't see his first reception until four minutes into the second quarter.
He finished the game with three receptions on 10 targets for 22 yards.
That is not the type of performance that you want to see from your star receiver.
Beckham is a huge part of the Browns offense, so getting him involved is going to be important on Thursday.
He is arguably a top-five wide receiver in the league and Beckham has the ability to take over a game by himself.
The Browns need to be able to trust that Mayfield and Beckham can connect in clutch situations.
Your star players are the ones that you tend to lean on during important plays.
Getting Beckham and Mayfield on the right page needs to happen in order for the Browns to have success.