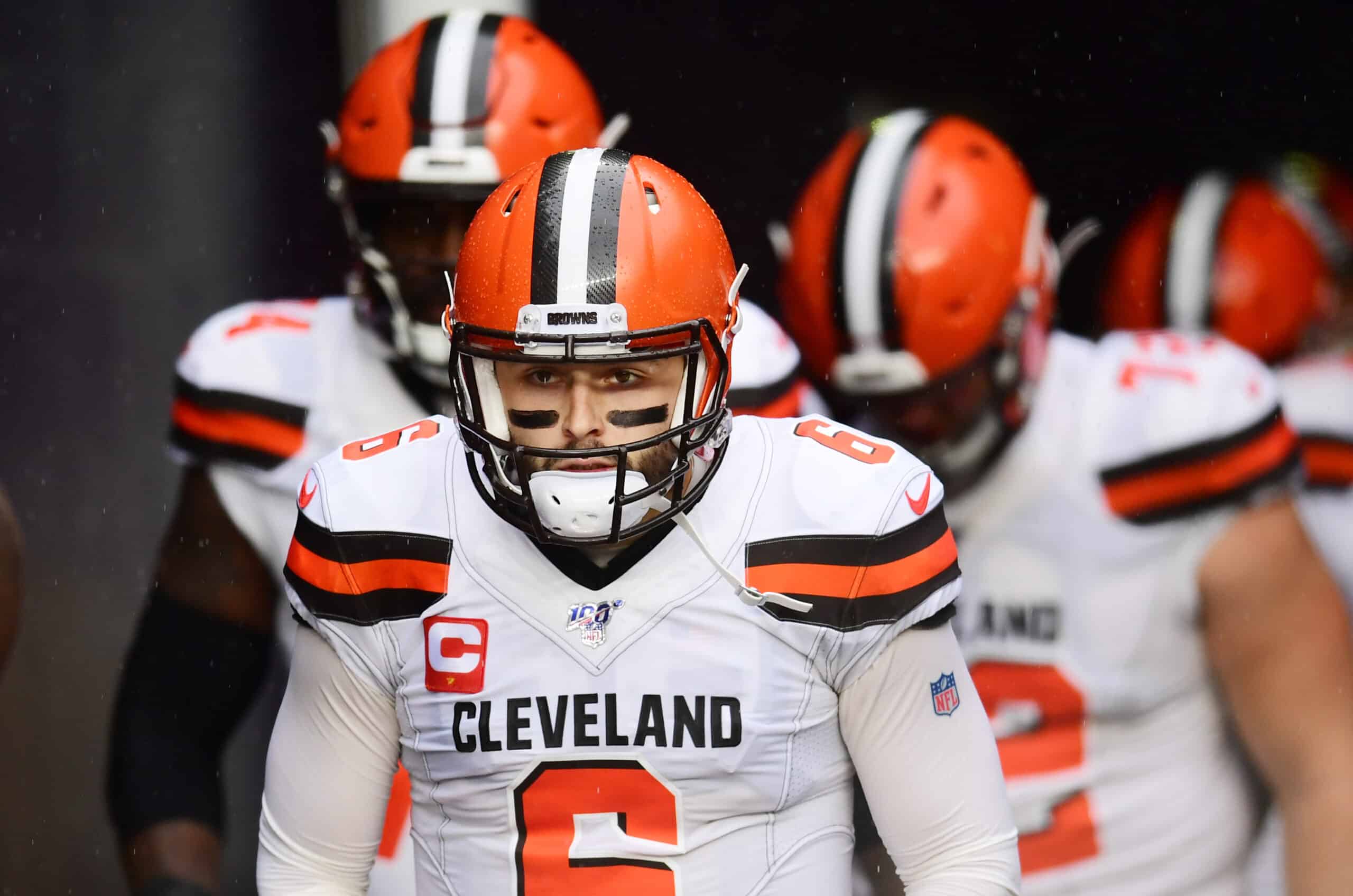 The Cleveland Browns meet a tough opponent in Week 10, the New England Patriots.
The Patriots, also 5-4, are a scrappy team that is surging at the midseason point.
This will be a good test for the Browns as they once again meet their former head coach.
Bill Belichick was the head coach of the Browns from 1991-1995 and left with a 37-45 record.
Here are three keys to a Browns victory over the Patriots.
1. Play Four Complete Quarters Of Team Football
For weeks, we have seen glimpses of how good this team could be for a quarter or maybe two quarters.
Last week against the Bengals was the first time we saw four complete quarters of team football where offense and defense contributed to the team win.
It took until Week 9 for that to come together.
Now that it has, we need to see it again in Week 10.
This is a talented roster.
When the players on it play to their ability for a complete game, they are difficult to beat.
This also extends to the coaching staff to call good games.
Take points when they are available and forego the frequent four-down attempts to move the ball.
One more thing, play cleaner to get less of those procedural penalties that kill offensive drives (delay of game, false start, etc.).
2. Keep The Pressure On Mac Jones
The highest-graded QB since Week 5

Mac Jones – 90.0 👀 pic.twitter.com/xatb2rOWoP

— PFF (@PFF) November 4, 2021
Jones is mobile enough that he can get first downs when in a jam.
In fact, he has rushed for 11 first downs through the first 9 games.
Pressuring him and forcing him to get rid of the ball quicker than he wants to are the other elements of the game plan for Mac Jones.
Like any rookie quarterback, he is prone to errors due to his lack of experience.
The Browns need to win the battle at the line of scrimmage so they can make their presence felt by Jones throughout the game.
Jones has struggled to get the ball down the field.
The Patriots' running game has come to the rescue for him.
The Browns need to be ready for anything with Belichick on the opposing sideline.
3. Shut Down The Patriots Defense
J.C. JACKSON WILL TAKE THAT 88 YARDS TO THE HOUSE! #ForeverNE

📺: #NEvsCAR on CBS
📱: NFL app pic.twitter.com/jpx2XlRZ0D

— NFL (@NFL) November 7, 2021
This defense has been playing very well.
They are coming off a Carolina game where they dominated.
Through 9 games, they have 13 interceptions, 19 quarterback sacks, and 2 Pick 6's.
This defense has been somewhat of a surprise this season but continues to improve with each game.
Coach Of The Year Vs. G.O.A.T.
Why do I feel that the Browns game against the Patriots is going to be a battle of the coaches? More of how plays are called. More of a strategic game of chess between Stefanski vs Belichick.

Thoughts??#browns#brownstwitter

— Sondra 🤎🧡 (@sondral1972) November 9, 2021
Though both coaches would downplay it, this is an interesting battle of coaches.
Everyone knows Belichick's resume; he is the best ever.
Stefanski is an up and comer and the reigning NFL Coach of the Year.
There is mutual respect though only briefly mentioned to the media by each.
Regarding Belichick, Stefanski said:
"There is no secret, they are just very-well coached. They are very sound in their schemes, good fundamentals and good techniques, so we have to play our best to try and get a win."
Belichick said this about Stefanski.
"Coach Stefanski is very aggressive. His offensive has taken 18 fourth-down snaps, or something like that … a lot. We have to be ready to go on every down, every field position."
He also spoke highly of Bill Callahan and Joe Woods.
Watch the Browns take on the Patriots at 1:00 PM EST on Sunday, November 14.