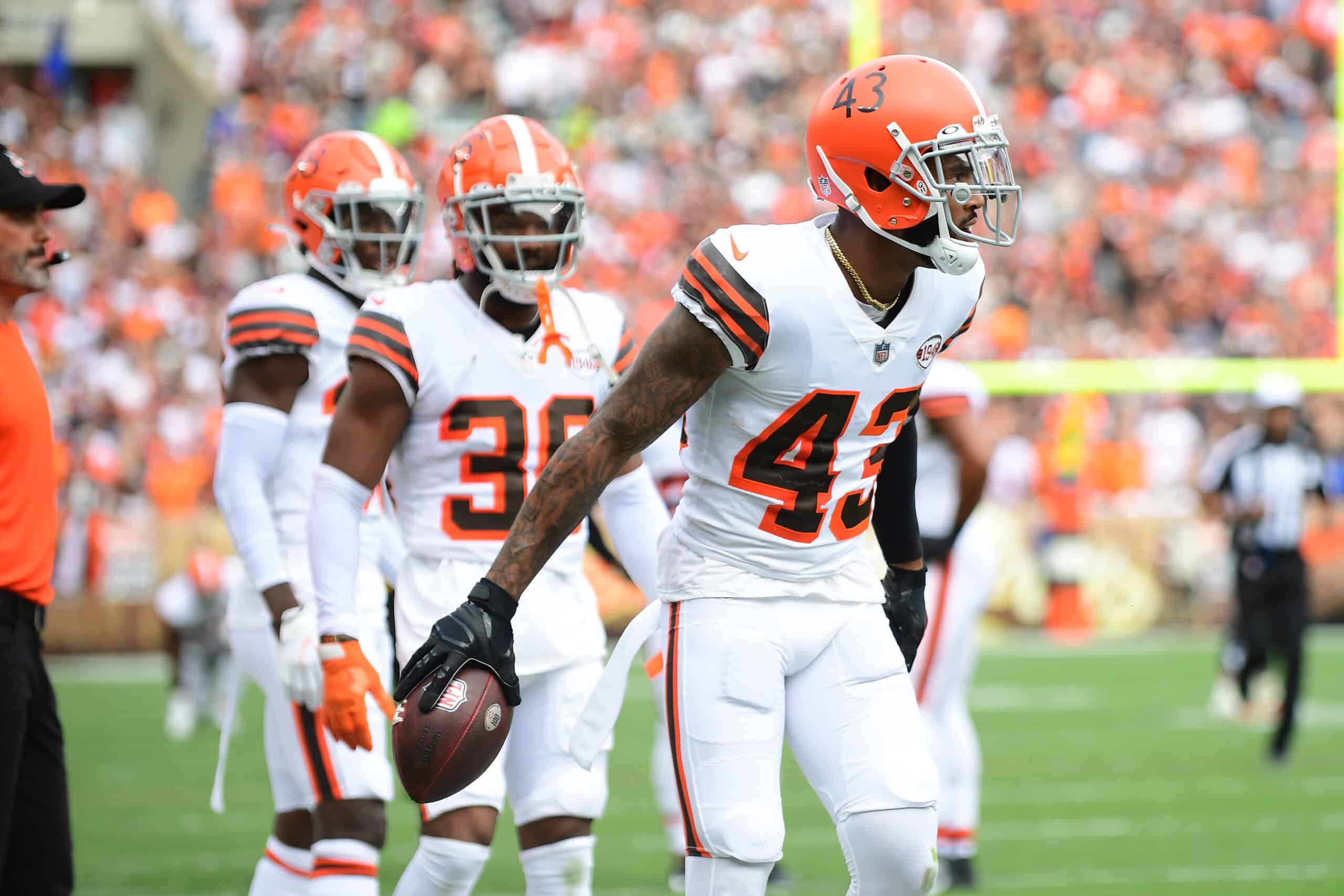 The Cleveland Browns have a tough opponent in Week 4 in the Minnesota Vikings.
The Vikings 1-2 record is deceiving.
They are 4 points from being undefeated, having lost to the Bengals by 3 and Cardinals by 1.
So this is definitely not an opponent to be taken lightly as Coach Stefanski knows all too well.
This is his first trip back to Minnesota since taking the Browns head coaching position in 2020.
Here are the three keys to a Browns win over the Vikings.
1. Contain Kirk Cousins
Our Quarterback

📺: #CLEvsMIN on @NFLonCBS pic.twitter.com/INa2qvdVT5

— Minnesota Vikings (@Vikings) September 30, 2021
That is easier said than done.
Cousins has been tallying huge stats each week for the Vikings.
"Get your jokes, get your memes, get whatever you want but just get your butt in front of the TV and watch Kirk Cousins cause there's not a better QB playing in the league right now than him."

Saying @KyleBrandt is impressed with the #Vikings QB would be an understatement. pic.twitter.com/vPCwkXg8bm

— GMFB (@gmfb) October 1, 2021
He has 8 touchdown passes in 3 games.
To make that stat even more impressive, Cousins has not thrown a single interception.
Right now, he is the best player on the Vikings team, and the Browns have to keep him contained.
If they cannot contain him, this turns into a shoot out, and with the way Cousins is playing right now, the Browns (or any NFL team) cannot keep up.
2. Stop The Vikings Running Game
It looks as though star running back Dalvin Cook will play in this game.
He missed last week's game with an ankle injury, but backup Alexander Mattison had a good game in his absence.
#Vikings RB Dalvin Cook (ankle) and LB Anthony Barr (knee) were on the field and participating at the start of practice today. NT Michael Pierce (elbow/shoulder) was not. They face the #Browns on Sunday.

— Tom Pelissero (@TomPelissero) October 1, 2021
Coach Stefanski's current offense and his former offense are similar.
One obvious similarity is an outstanding offensive line that protects Cousins and creates holes for the running game.
The Browns' defense completed a beatdown of a less experienced Bears offense last week.
This week's challenge is a lot more complicated.
3. Establish The Browns Running Game
The Browns are 2-1, and like the Vikings, are a couple of bad plays from being undefeated.
However, the offense has not yet blown the doors open on the running game.
Kareem Hunt did well last week, and Nick Chubb had success prior to that, but the super solid offensive line that was like a brick wall for Baker Mayfield and opened wide holes for the running backs in 2020 has not yet accomplished those feats in three games.
Left tackle Jedrick Wills has been playing through an ankle injury, and he is not as sharp.
Hunt and Chubb are not picking up easy yards by plowing through large holes.
It has been much harder work for both of them.
If the Browns can get that running game going early with easy runs, this game will be much easier for the entire team.
The offense will stay on the field longer and grind out the clock.
And the Vikings high caliber offense will be forced to watch from the sidelines.
Running backs coach Stump Mitchell is emphasizing patience in order to establish the run.
#Browns Stump Mitchell on patience in the run game:

"We have to wear these guys down. Patience is the key. Defensively, those guys are keying the RBs, so we have to try and stress our running tracks—get our guys going where we want them to go in order to make the cuts we need."

— Camryn Justice (@camijustice) October 1, 2021
Conclusion
Neither will admit it, but both coaches want to win this game for personal reasons.
Coach Stefanski certainly wants his current team to outlast his former team.
Vikings Coach Mike Zimmer wants to let Stefanski know that he is not missed, at least this Sunday, in Minnesota.
The Browns and Vikings kick off at 1:00 PM EDT on Sunday, October 3.