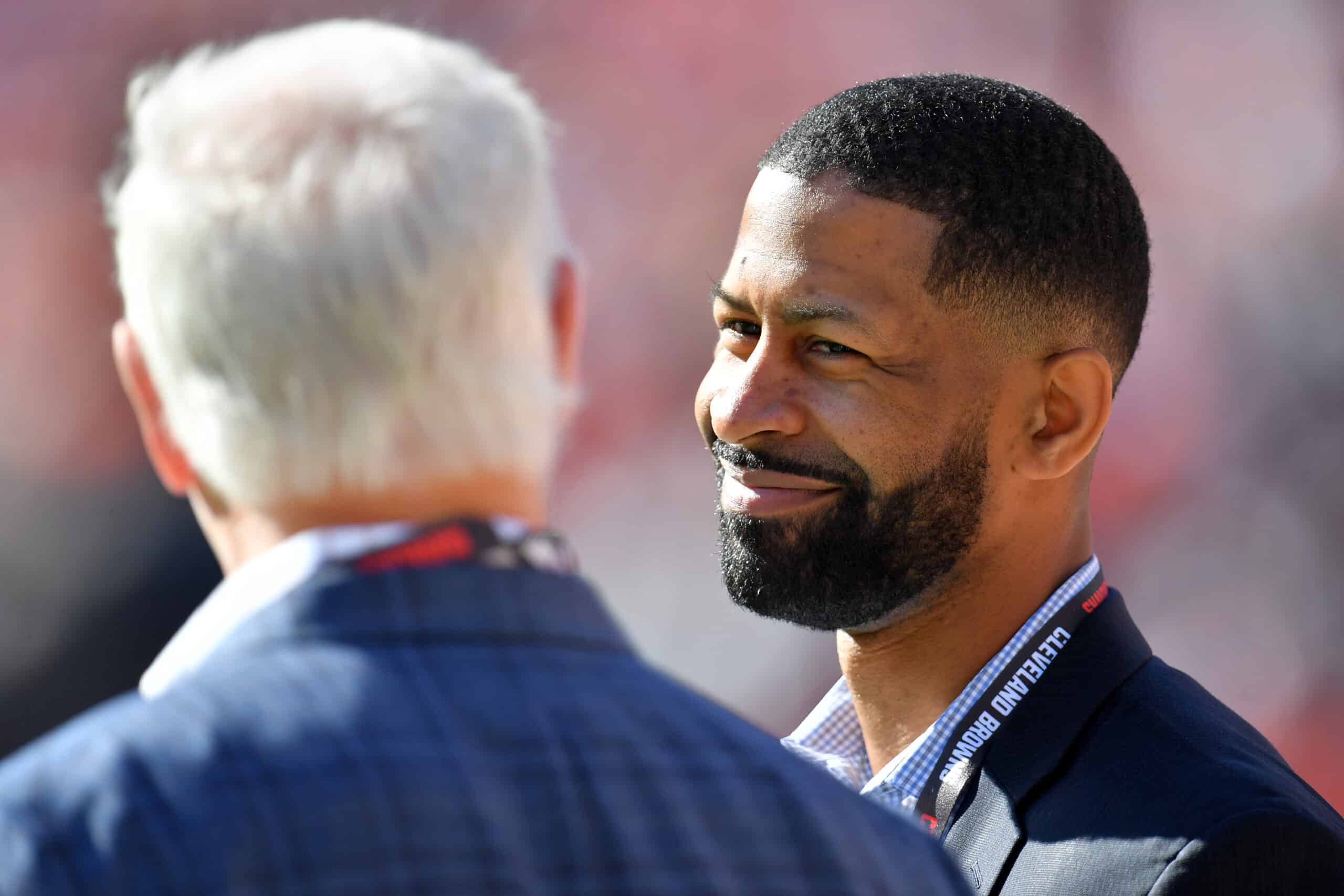 Baker Mayfield could be done as the Cleveland Browns quarterback, doomed to be traded or released by 2023.
On the other hand, a healthier and wiser Mayfield might lead the Browns to their first-ever Super Bowl victory.
We just don't know, and injuries, second-year coaching hiccups, and other distractions shield us from the truth.
Baker Mayfield's situation is front and center of several disappointing aspects of Kevin Stefanski's redux.
#Browns GM Andrew Berry on whether he believes Baker Mayfield is franchise's QB of future: You need to take big-picture approach, it's body of work, we've seen Baker play good football here and we're excited about moving forward and the opportunity ahead of us the next five weeks

— Nate Ulrich (@ByNateUlrich) December 1, 2021
Debate rages whether defenses and injuries caught up to the quarterback, or if fans already witnessed his best NFL season.
Cleveland's front office probably has a plan, and it may or may not include Mayfield for the long haul.
But some knowledgeable folks theorize big changes are likely to include the quarterback position.
Pickings are slim if the Browns pull the trigger now, but here are 3 quarterbacks the Browns could pursue for 2022.
1. Via Trade: Russell Wilson 
Russell Wilson has a no-trade clause and gave a list of 4 preferred teams that did not include the Browns.
But none of those teams are still in the market for a quarterback, shifting the focus to other competitors.
Washington, Pittsburgh, and Carolina are attractive suitors believed to be a quarterback away from postseason runs.
Cleveland has to offer Seattle something those teams don't have, such as a serviceable quarterback in return.
RUSSELL WILSON COOKS THE DEFENSE #SEAvsWAS pic.twitter.com/i09foKB4v3

— PFF Bet (@PFF_Bet) November 30, 2021
Pete Carroll's rah-rah approach probably suits Mayfield's demeanor as much as any other head coach.
And he is cocky enough to believe he can complete the "Mayfield-is-Drew-Brees" narrative with a Seattle renaissance.
But Cleveland has to sell Wilson on life behind a top-rated offensive line and promise some additional receivers.
Then we have to hope Wilson's recent poor play is due to his broken finger or another correctable factor.
2. Via Trade: Jimmy Garoppolo 
San Francisco has to trade Jimmy Garoppolo this offseason, with a $25 million salary cap savings at stake.
Unfortunately, Cleveland would be on the hook for Garoppolo's excessive $27 million salary this season.
But he is a free agent in 2023, and perhaps he is open to restructuring his final year as part of an extension.
Berry can make Garoppolo's numbers work, but will almost certainly have to seek a separate trade for Mayfield.
In a game of big plays, this was a particularly key one and a good illustration of what Jimmy Garoppolo does particularly well within context of 49ers' strengths and weaknesses: Clutch third-down conversion to start that final drive with Alex Mack being driven into his foot pic.twitter.com/4No4KRB37R

— David Lombardi (@LombardiHimself) November 30, 2021
The Niners are unlikely to take on Mayfield's guaranteed fifth-year contract in a backup role to Trey Lance.
Garoppolo brings a solid and confident veteran with some flair for dramatics to the Cleveland waterfront.
And that should be good enough to ride a good defense and running game to the postseason.
Or at least tide the team over until they select a more permanent replacement.
3. Via Trade: Daniel Jones 
New York already fired their offensive coordinator and their general manager is expected to retire in January.
Giants ownership likes their head coach, and their head coach likes Daniel Jones.
But the only team with fewer wins than the Browns since 2011 is under pressure to go clean slate in 2022.
Jones has never played on a good team, coming out of Duke to the Giants as a first-round (#6) pick in 2019.
Daniel Jones is easily moving the ball down on the #Bucs defense. Converting on 3rd downs. pic.twitter.com/4T7qKghr2e

— Dov Kleiman (@NFL_DovKleiman) November 23, 2021
He has good size, arm strength, and smarts, plus he presents a true running threat for Stefanski to work with.
Cleveland could keep Mayfield and drop Case Keenum, creating a Jones/Mayfield competition for the starting role.
That could get awkward after Mayfield publicly mocked the Giants for selecting Jones so early in the draft.
But it can also push Mayfield to new heights and provide a more palatable backup plan if things go awry again.
Other Options: Trubisky, Watson, Winston 
There are a number of free-agent quarterbacks under 30 who could pique some curiosity.
Players like Mitch Trubisky, Teddy Bridgewater, and Jameis Winston could push Mayfield as well as Daniel Jones.
Cutting Case Keenum saves $6 million in the 2022 salary cap and allows Berry to bring in such competition.
But there is no free agent Berry likely expects will be a better option than Mayfield playing for a new contract.
JAMEIS WINSTON HAS FIVE TOUCHDOWN PASSES. #Saints

📺: #GBvsNO on FOX
📱: NFL app pic.twitter.com/bqrTNmxwLe

— NFL (@NFL) September 12, 2021
DeShaun Watson's situation also bears watching, with depositions starting this month in his multiple civil suits.
Teams should know before the new NFL year if actual charges and/or an NFL suspension are likely.
Watson jumps to the top of this list if the lawsuits are found to be frivolous and Watson is available.
But for all we know, Andrew Berry's team is ready to select the next Mac Jones in the 2022 NFL Draft.