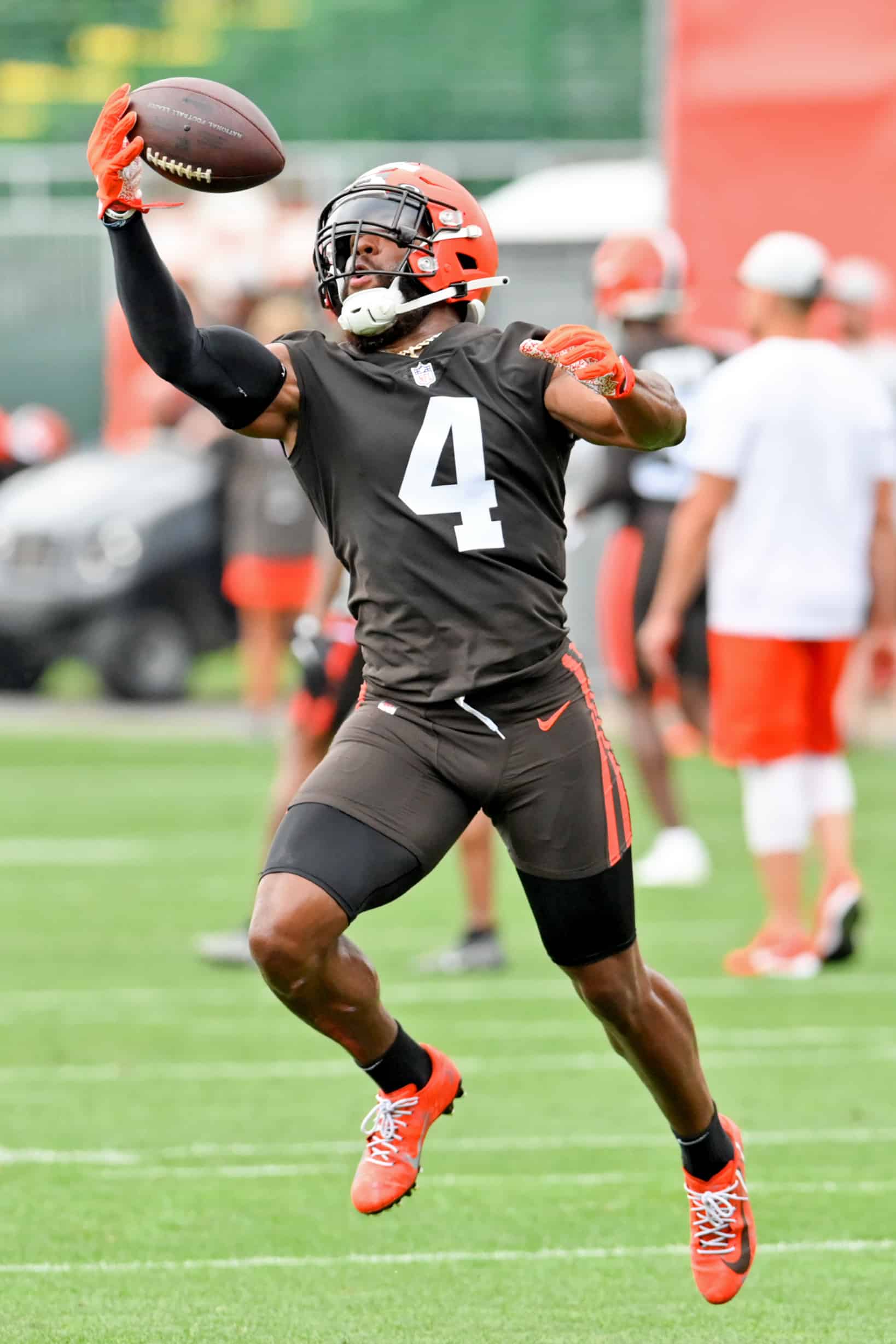 The Cleveland Browns re-signed linebacker Anthony Walker to a one-year contract valued at $5 million on Wednesday.
#Browns have agreed to a 1-year deal worth $5 million for LB Anthony Walker, source confirms. @ByKimberleyA and @AdamSchefter on it first

— Mary Kay Cabot (@MaryKayCabot) March 16, 2022
Walker, 26, joined the Browns in 2021 after spending four seasons with the Indianapolis Colts.
Here are three reasons why this was a smart move by the Browns front office.
1. Leadership
Walker is a leader on the team, especially on the defensive side of the ball.
Coach Stefanski appointed him the defensive signal-caller in 2021.
From the time he was signed last offseason, he was excited to come to Cleveland.
#Browns LB Anthony Walker would love to wear the green dot here as the defensive signal caller pic.twitter.com/ZwbuyFIQCE

— Mary Kay Cabot (@MaryKayCabot) March 22, 2021
Both Walker and John Johnson III were the signal-callers on their previous teams, the Colts, and the Rams, respectively so there was a question of who Coach Stefanski would pick.
Walker never assumed he would be the signal-caller but showed he was ready and willing to assume whatever role the Browns coaching staff wanted him to do.
2. Played Well
A little stability is never a bad thing.
The Browns offense looks to be undergoing drastic changes so trying to keep the defensive unit together is helpful.
Also, Mack Wilson was traded to the Patriots so the linebacker room is a little thinner at the moment.
Walker was an integral piece of what worked well in the 2021 Browns defense.
In addition, his salary of $5 million for 2022 is very reasonable and a cap-friendly price.
Walker played well in 2021; through 13 games, he had 69 solo tackles, 2 tackles for a loss, 1 quarterback hit, and 1 sack.
3. Good Teammate
Walker's reputation precedes him.
Even when he was leaving the Colts, his teammates expressed sadness and regret that they would not be on the field with him again.
Here is what Colts LB Darius Leonard said about Walker.
"Amazing player man, he does everything the right way! It sucks that he's leaving but Cleveland is gaining a Dawg! He's a great leader and he's going to lead your defense to be great! I will truly miss him! I give him a lot of credit for my success! I wouldn't be me without him!"
One year later, Greg Newsome II posts a dancing Snoop GIF to show his excitement that Walker is back.
https://t.co/WqytMxpbOa pic.twitter.com/xhRvTnx7Or

— Greg Newsome II (@gnewsii) March 16, 2022
Different ways of expressing it, but the underlying theme is that Walker is a good teammate and an asset in the locker room.
Conclusion
It is interesting that the Browns continue to sign Walker to one-year deals.
Does this mean that he is not in the long-term plans for the Browns?
That is one way to read the situation, or maybe it has more to do with salary cap considerations.
Maybe the team is waiting to see if Jacob Phillips and Jeremiah Owusu-Koramoah continue to develop.
Anthony Walker Jr. loved the way Jeremiah Owusu-Kormoah (8 tackles, 3 for loss, 1 sack) played on Saturday night in his pro debut.

"As good as advertised, and I kind of advertised him, so he made me look good, sound like a smart man," he said.#Browns

— Tom Withers (@twithersAP) August 17, 2021
Perhaps one of them could assume a more veteran and leadership-type role in the years to come.
Both Phillips and JOK are 22 years old so Walker at 26 is a veteran and a mentor.
Regardless, the Browns team and fanbase are happy to see Walker back in Cleveland in 2022.