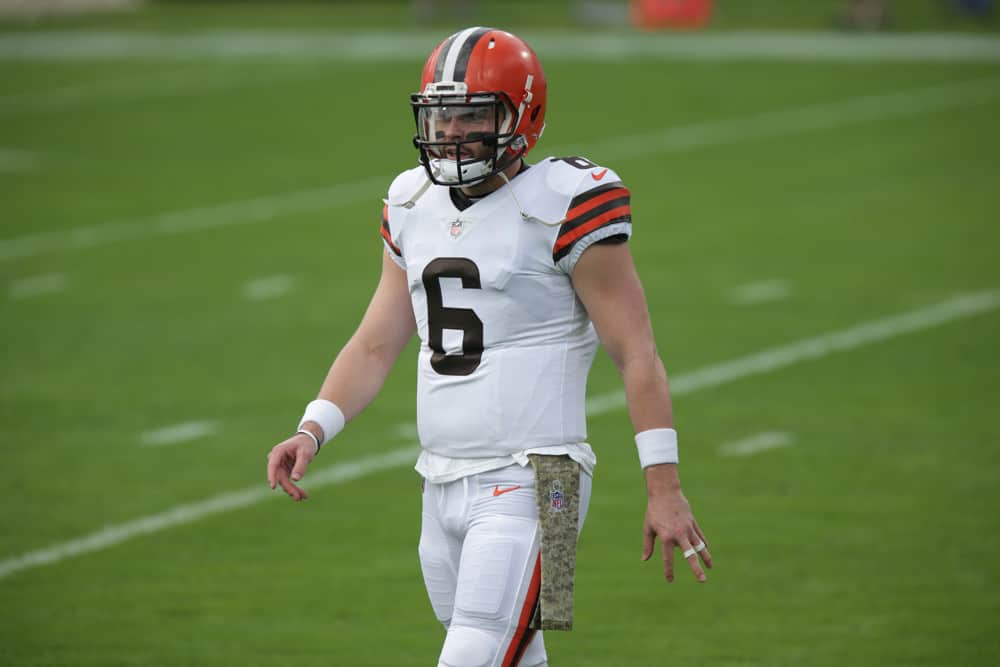 It might not have been the prettiest game of the season, but the Cleveland Browns pulled out the win against the Giants
Here are three things we learned in this important win.
1. Baker's On A Roll
There is a lot of criticism about Baker Mayfield, and not without merit.
He's been known to force throws, make poor decisions, and hold onto the ball too long.
But for the last three weeks, Mayfield has made this offense hum.
Baker Mayfield just broke a #Browns record for completion percentage in a game. Mayfield went 27 of 32 tonight (84.3%) besting besting the previous Cleveland record of 82.9% set by Kelly Holcomb in 2003. @ESPNStatsInfo

— Jake Trotter (@Jake_Trotter) December 21, 2020
Mayfield went 27-32 for 297 yards and 2 TDs, including this one to Austin Hooper.
.@bakermayfield finds @AustinHooper18 for SIX!

📺: https://t.co/jyHm6MrARd pic.twitter.com/5dv8hVXuvj

— Cleveland Browns (@Browns) December 21, 2020
He looked comfortable, made good reads,  and delivered the ball with accuracy all night.
Whatever it was, something "clicked" for Mayfield, and he's been the quarterback every Browns fan has expected him to be the last few weeks.
2. The Offensive Line Is Now A Strength
The Browns had to dig into their three-deep roster on the offensive line because of injuries.
Wyatt Teller was out at right guard, and his replacement Chris Hubbard went out after the second play from scrimmage.
Nick Harris came in and the Browns offense still was able to move the ball and get the win.
This is a far cry from just a few years ago, where an injury on the offensive line would have had a horrible outcome for the offense.
This is a testament to what the front office has been able to do in adding depth to this unit.
3. This Team Can Compete
I know some readers will be thinking "No kidding Mac, they are 10-4."
With that being said, we both have watched this team for a few years now.
After a nail-biter loss against the Ravens on Monday night, we've seen what the Browns have done in recent memory.
They went and lost games like this, against teams like the Giants.
But on a night when the Giants played well, someone else stepped up and performed.
Mayfield continued his great play and showed that he's growing comfortable with Rashard Higgins and Donovan Peoples-Jones.
On a night where Nick Chubb and Kareem Hunt only put up 71 combined total rushing yards, the Browns found a way to win.
This isn't something that would've happened a few short years ago.
Rightfully, Browns fans should be excited.
Including the famous ones.
Feel so good being a fan of a good football team. Patience has finally paid off. Been waiting my entire life and now we're a legit contender #browns #DawgPound .

— CJ McCollum (@CJMcCollum) December 21, 2020
This is a Browns team that isn't just good, they are fun to watch.
The Browns have two more games this season.
Next week they take on the Jets, and then they close out the regular season against the rival Steelers.
Even with the Jets winning their first game of the season, I like the Browns in the matchup.
I also like the Browns against the Steelers.
This team can win against anyone and Kevin Stefanski has this team ready to go each and every week.