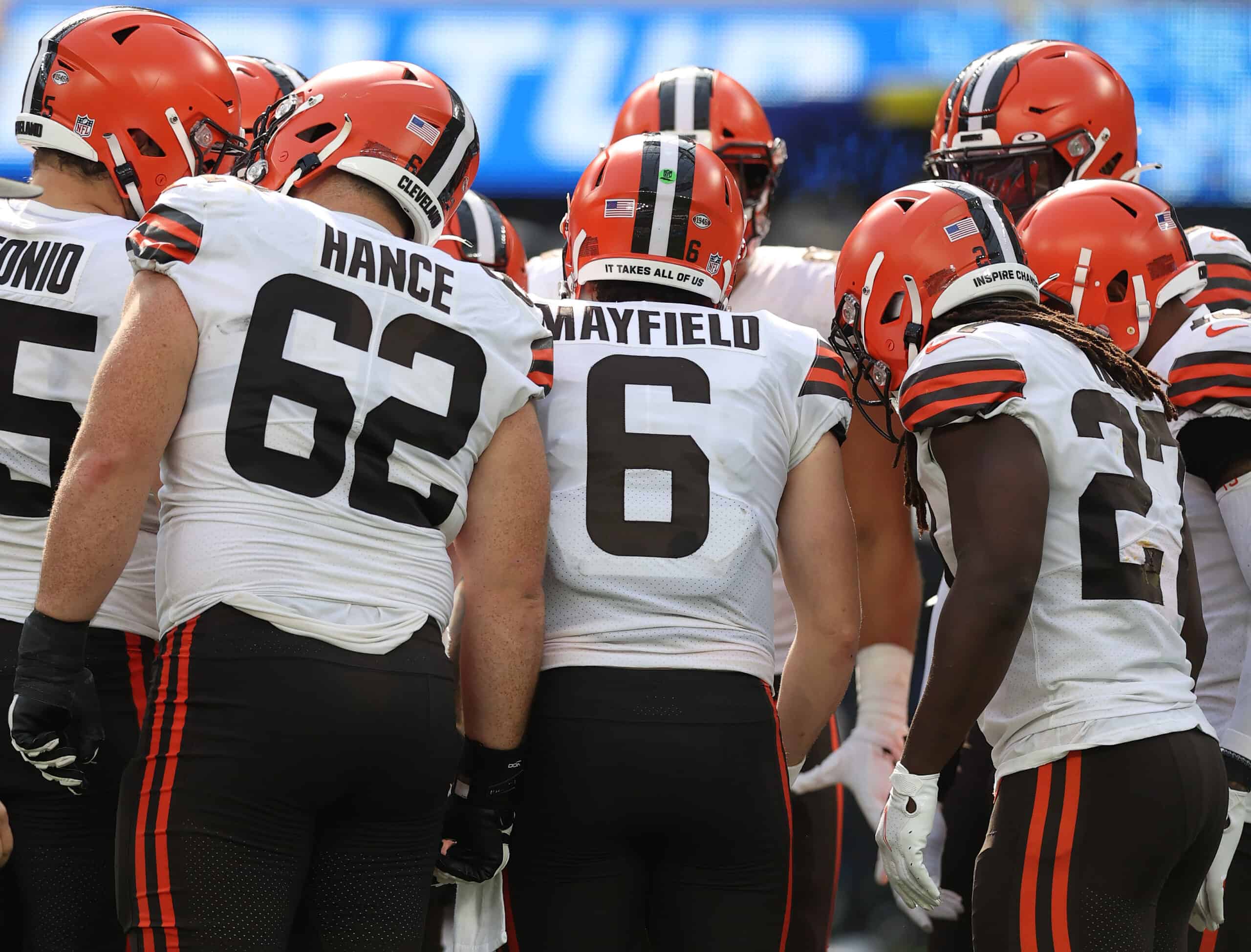 The Cleveland Browns play host to the Detroit Lions on Sunday.
Gus Johnson on the broadcast may very well be the most interesting thing about that game.
After Sunday, however, the schedule picks up for Cleveland.
A flurry of divisional games and a tough NFC North opponent remain.
Here are the three toughest games left on the Browns' regular-season schedule.
Week 16: @ Pittsburgh Steelers
The Steelers coming into Cleveland and winning the first matchup 16-10 over the Browns left a sour taste in the mouths of northeast Ohioans.
Ben Roethlisberger, in what many feel could be his last year at the helm in Pittsburgh, is 25-2-1 against Cleveland over his career.
Needless to say, he brings it against the Browns. Well, except for last January.
#Browns with the final dagger.

Ben Roethlisberger has now thrown 4 interceptions, which is his highest total ever in a playoff game. He had thrown 3 in a playoff game twice before tonight. #Steelers | #CLEvsPIT | #WeWantMore pic.twitter.com/TxFs8CyYPj

— Tyler Milliken (@tylermilliken_) January 11, 2021
If Ben does plan to hang it up after this season, Week 16 will be his last crack at Cleveland.
Depending on how the season goes leading up to that game, there could be playoff implications.
Of course, Heinz Field isn't always too receiving of those in brown and orange.
It will be a hostile environment that, presumably, will have the Steelers up and ready to go.
They've fallen flat on their face at home before this season, and the Browns proved last January they can beat Pittsburgh on the road.
No doubt Cleveland would love to send Ben off with his last game against the Browns being a loss.
This will be a dogfight and certainly earns a spot on this list.
Week 12: @ Baltimore Ravens
The other road divisional game will come next week against the Baltimore Ravens.
The bye week is after that, followed by a home matchup with those same Ravens.
Marching into Baltimore and trying to knock off the Ravens is never an easy task.
Cleveland has only ever done it four times.
Last year's 38-6 thrashing in Baltimore was one of Cleveland's ugliest performances of 2020.
The home matchup on Monday Night Football later that season was one of the best football games of the year.
Anticipation for the back-to-back battles this season is building.
Baltimore started 5-1 this season but have dropped two of their last three games.
One of those was an embarrassing 22-10 stomping at the hands of the Miami Dolphins.
It seems no one wants to establish control at the top of the AFC, Baltimore becoming the newest members at that party.
The Ravens still boast the best rushing attack in the NFL thanks to Lamar Jackson, who's doing so without any of his top running backs.
Cleveland is number two, however, and has a top-ten defense in terms of yards allowed per game.
Baltimore sits at 24th in that department.
A defensive flex is not what Browns fans want to hear after last Sunday.
Still, that unit needs to be ready for a dangerous Jackson.
Week 15: @ Green Bay Packers
A raucous Lambeau Field won't be too holly and jolly towards the Browns on December 25th.
The holiday showdown on the road may have fans wanting to put their dinner feast through the TV.
Green Bay, at 8-2, have surprised many after a 38-3 loss to the Saints to open their season.
The only loss since then was to the Kansas City Chiefs in a game where Aaron Rodgers did not play.
What's interesting about this Packers team is not their offense, rather, their defense.
Many of their offensive numbers are middle of the road. Defensively, however, they've been stout.
They allow the third-fewest yards per game and are seventh in the league in takeaways.
A dominant defense is something the Packers typically lack, but Rodgers has it this season.
Green Bay Packers defense after 10 weeks
– 3rd in points allowed
– 3rd in yards allowed
– 3rd in yards/per play
– 6th in takeaways
– 3rd in opposing passer rating
– 2nd in yards/attempt
– 7th in scoring%
– 7th in turnover% pic.twitter.com/YOZvWCVKHV

— Zach Kruse (@zachkruse2) November 15, 2021
Assuming the Packers aren't resting anyone for the playoffs yet by then, December 25th will be the toughest test left for the Browns.