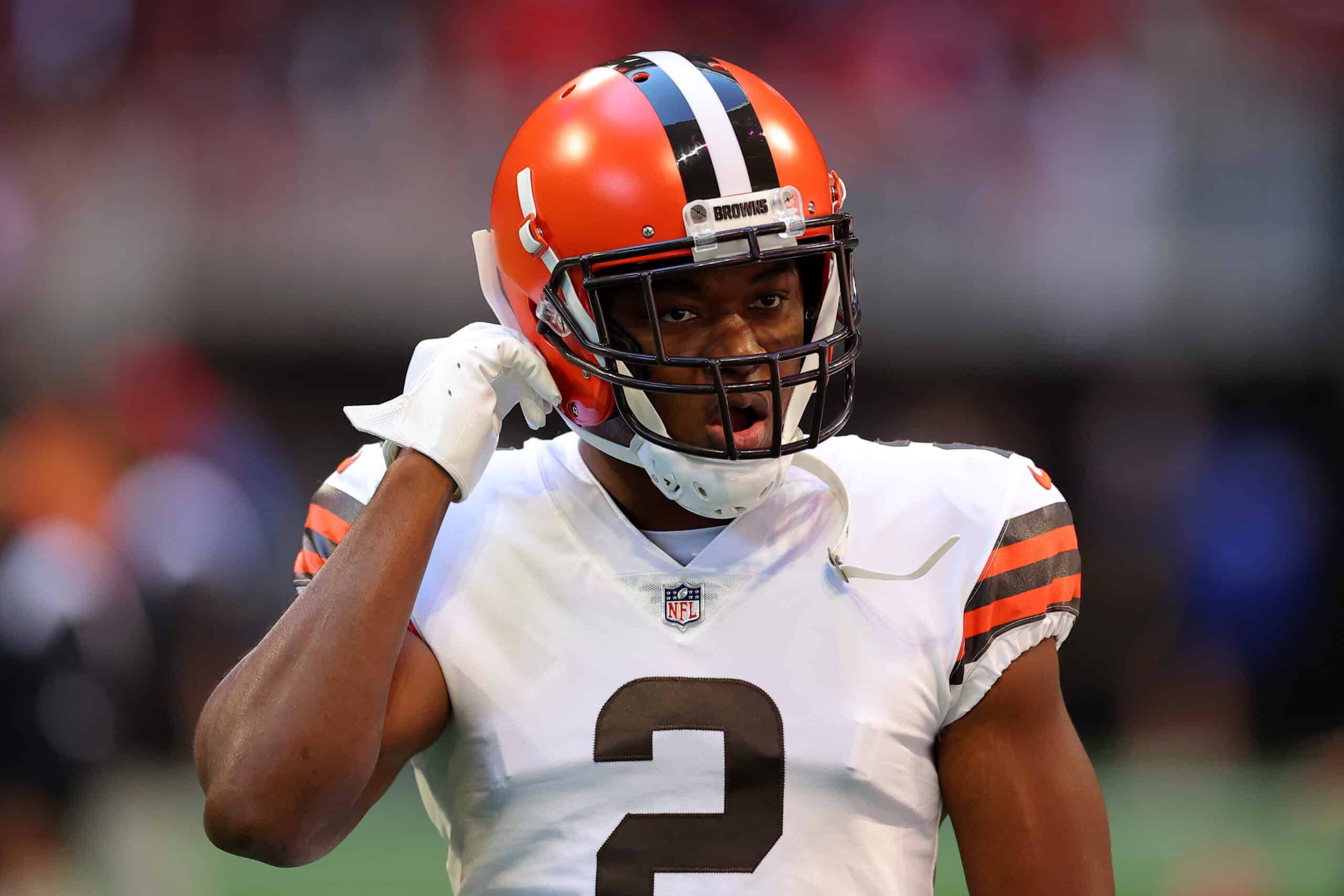 The Cleveland Browns have added a few new pieces to their offense this offseason.
So they will have to spend time building comradery before offseason workouts begin.
It appears a few members of the Browns' offense got together to work out on the beach.
One of the most recognizable of the bunch is wide receiver Amari Cooper.
While some of the players have normal beach wear on, Cooper has a unique outfit.
According to a video by Jordan Zirm, Cooper was seen wearing long light-blue pants and a white tee shirt.
imagine going out for a nice relaxing day at the beach and the entire Browns offense sets up shop in front of you smh pic.twitter.com/BgRLrBiVd3

— Jordan Zirm (@JordanZirm) May 18, 2023
It is certainly an interesting wardrobe choice for Cooper.
But, he is not there to sit on the beach and relax.
Amari Cooper what is this outfit man pic.twitter.com/yhIxEyxt86

— Jordan Zirm (@JordanZirm) May 18, 2023
Cooper's outfit is not the only thing fans are wondering about.
Some are also questioning why they are wearing socks to run on the beach.
Why are dudes running with socks on?

— 𝓙𝓪𝓴𝓮 𝓓𝓸𝓻𝓸𝔀 (@jdorow19) May 18, 2023
Knowing how hot the sand can get on the beach it makes sense to see a few of them in socks.
Ultimately, the Browns' offense will have to be much improved this season.
Deshaun Watson gets a full offseason of preparation, and he should be ready to go for Week 1.
If he can return to his Pro Bowl ways that we saw in his Houston, the Browns should be in good shape.
Playing in the AFC will be no easy task.
But the Browns have playoff expectations surrounding them and must perform up to snuff.
Head coach Kevin Stefanski is under plenty of pressure to get his team back to the playoffs.
If he can not, he might be looking for a new job next offseason.