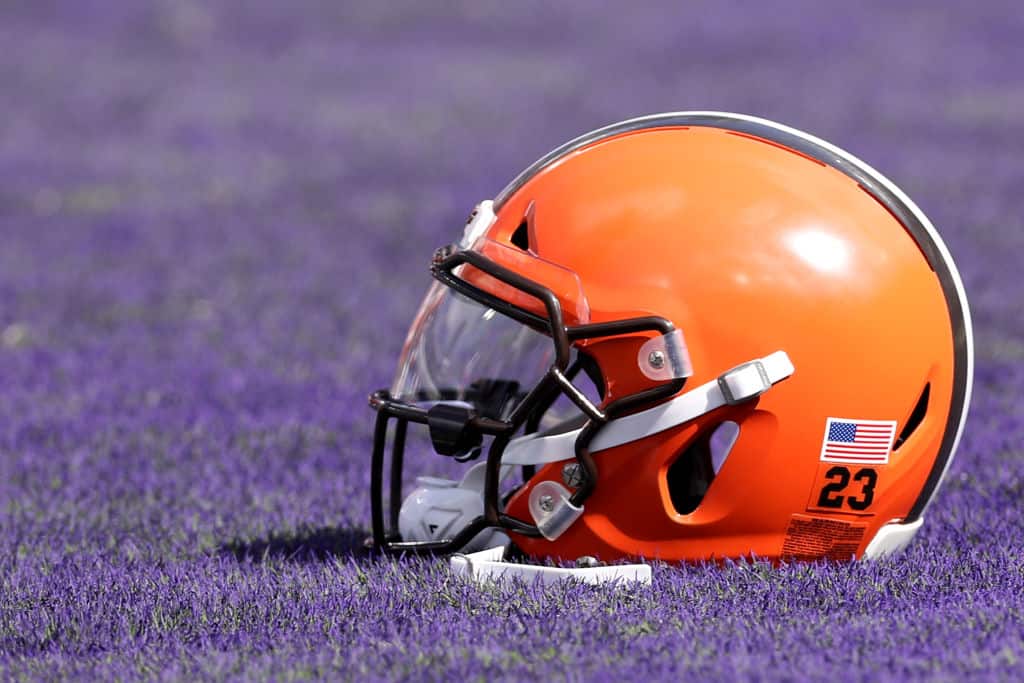 Bubba Ventrone and the Cleveland Browns are looking to add more depth and experience to the special teams unit.
With that in mind, the team reportedly worked out undrafted free agent Aaron Dykes.
Dykes was a dual-threat running back for the Richmond Spiders, rushing for 772 yards and hauling in 196 receptions in his final season with the team.
#Browns worked out former Richmond Spiders @Spiders_FB running back Aaron Dykes today, per a league source. Team captain finished his career ranked sixth among active kick returners with 1,802 yards, second in school history with 4,521 all-purpose yards @KPRC2

— Aaron Wilson (@AaronWilson_NFL) May 18, 2023
He was also an elite returner, finishing his college career with over 1,800 yards in that role.
The Browns are all set at the running back position, so even if the team signs him, he's likely to compete with Jakeem Grant and Jerome Ford for a spot as their returner.
The team also worked out former Denver Broncos RB Devine Ozigbo on Thursday.
He comes with some NFL experience from stints with the Jacksonville Jaguars and New Orleans Saints as well, albeit most of his snaps have come with special teams.
Up to this day, he's only logged 14 carries for 29 yards.
Notably, the Browns have recently been linked with veteran RB Ezekiel Elliott, although it seems highly unlikely that he's going to be signed before the beginning of the season.
Moreover, the team still hasn't shut the door on Kareem Hunt if he wants to return, especially considering he's drawn little-to-no interest as a free agent as most teams tend to think he's already lost a step.
Also, with the Browns poised to be a more pass-heavy offense with Deshaun Watson under center, they only need some depth behind Nick Chubb at the position.