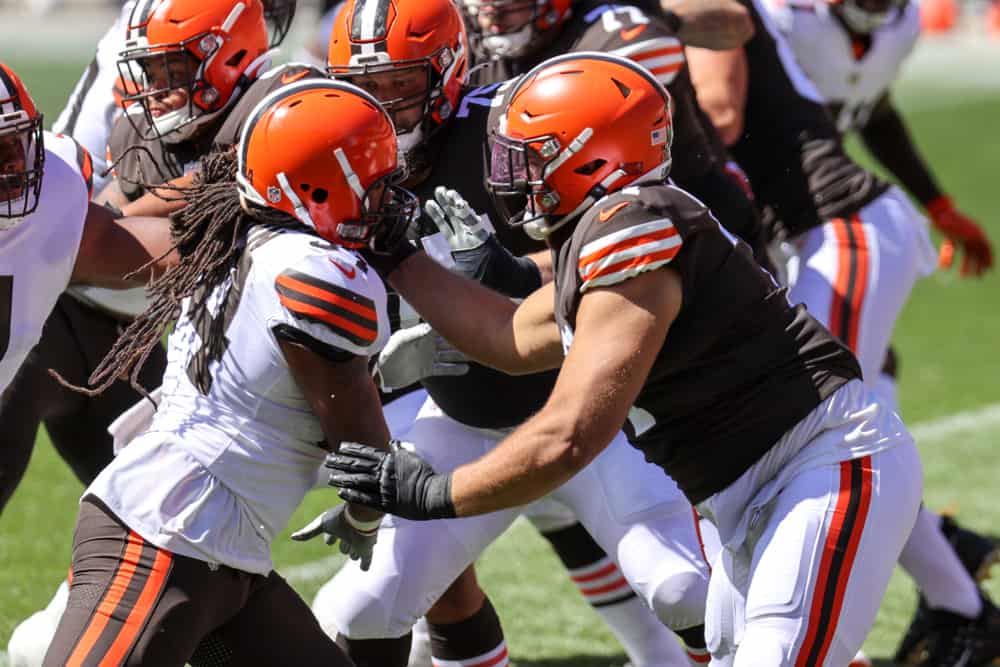 There was a time when the Oakland Raiders were among the most reviled teams in the NFL.
Their fans would argue it was because their heroes formed a hard-nosed team that won games at all costs.
Indeed, the Raiders of the 70s and early 80s were a perennial playoff contender.
But other teams would argue a legacy of broken bones, lost teeth, and black eyes cemented Oakland's reputation as a dirty and cheating group of thugs.
QB Ken "The Snake" Stabler and Coach John Madden of the Oakland Raiders, 1970s. 🏈 pic.twitter.com/PKPtbXrQfE

— Groovy History (@GroovyHistory) February 9, 2019
Arguably the most infamous play in NFL history was Jack Tatum's paralyzing hit on Darrell Singletary.
Raiders had nicknames like "Snake" and did outlandish things like the time John Matuszak got out of his car and shot a street sign outside the team facility for no apparent reason.
They were the bad boys of the NFL even after their glory days started to fade.
After a decade of relative mediocrity and ridicule, the Raiders moved to a fancy new stadium in Las Vegas.
But anyone who thought fans would abandon their nasty reputation might want to look at an instant message received this week by the Cleveland Browns' Adrian Clayborn.
#Browns Adrian Clayborn shares this DM he got on IG: pic.twitter.com/Ww5lIYOzYT

— Brad Stainbrook (BrownsWave) (@BrownsByBrad) October 27, 2020
"I hope you tear your ACL this week against us" the message said.
Who would wish for such a thing against a backup player from a non-rival team?
Raiders Nation Still Nasty… or Just This Guy? 
To their credit, Raiders fans followed their team to Los Angeles in the 1990s.
When the team returned to Oakland, they continued to sell out games.
All indications are that many fans still make the 558-mile trip from the Bay Area to Vegas.
Raiders Nation maintains its hard-earned reputation as one of the most diehard fan bases in the NFL.
@advocare What products do you have for hydration. ..it gets HOT in my costume. HELP!#RAIDER NATION! pic.twitter.com/lhIc6QtiIr

— Wayne Mabry (@violator57) September 6, 2014
They continue their rituals, which most famously includes outlandish outfits and makeup each Sunday.
Oakland's most vocal cheering section still looks like a pack of rabid Mad Max characters.
With all the makeup, it is hard to tell if a new generation is in place or not.
But are they really as vile and antisocial as their 1970s and 1990s predecessors?
Or is the leach who wished a torn ACL on Cleveland's defensive end a diehard outlier?
Raiders History Versus The Browns 
Cleveland played the Raiders 25 times, winning only 10 of those games.
Since their 1999 reincarnation, the Browns have a 6-5 record against the AFC West opponent.
Fans will remember their last meeting, a crushing 45-42 overtime loss in September of 2018.
But longtime Browns fans still feel the sting of "Red Right, 88", one of the most famous mis-plays in Cleveland history.
Glad to hear it! Now…we are 3-0 in orange pants. Let's stay with the hot hand next week, add Brown tops, and Avenge Red Right 88! pic.twitter.com/Axb5Kigwf6

— Charlie Blue (@CharlieBlue47) October 26, 2020
With a chance to win a divisional playoff game against the Raiders with a field goal, a bad interception ended the Browns' 1981 season.
In brutally cold weather, a beat-up Don Cockcroft already missed two field goals and had an extra point blocked.
With under a minute to go from the Raiders' 13-yard line, coach Sam Rutigliano opted to try for a touchdown.
He called a pass play, Red Right 88, and told quarterback Brian Sipe to "throw it into Lake Erie" unless the receiver was wide open.
Sipe passed up on his primary receiver, who had a step on the defender, and opted to jam it into Ozzie Newsome.
Oakland intercepted the ball and went on to win the ensuing AFC Championship and Super Bowl XV.
Why a Raiders fan would wish a torn ACL on a Browns player after that is hard to imagine.
Maybe they are just that vile and antisocial.