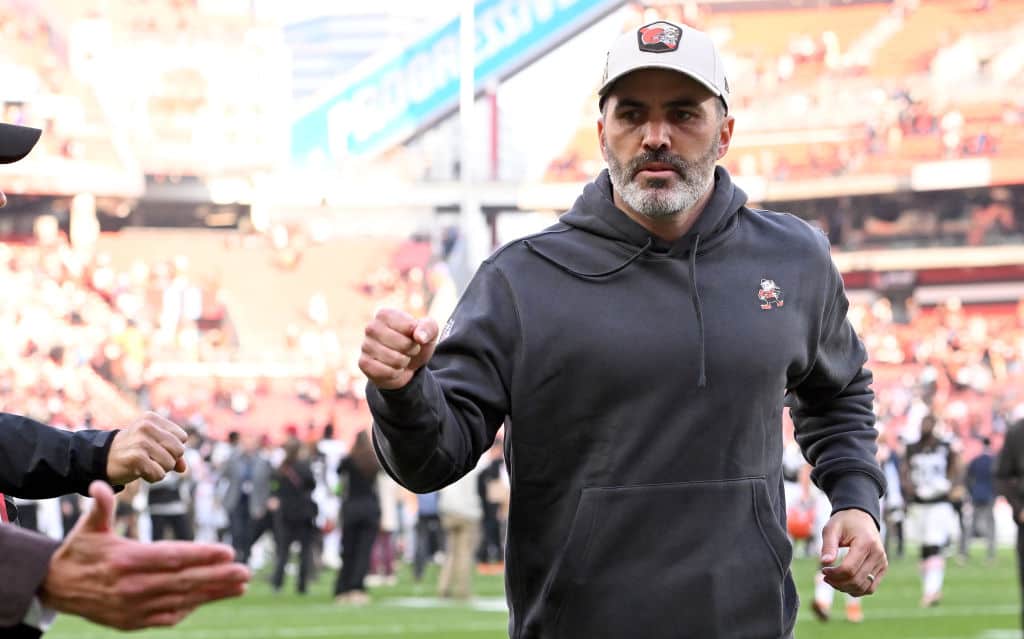 If the NFL playoffs started today, the Cleveland Browns would play the Ravens in a Wild Card game Sunday.
As it is, their Week 10 matchup will go a long way toward securing Cleveland's final postseason status.
This is despite starting second and third-team quarterbacks in 4 of their 8 games this season.
And ESPN-Cleveland radio's morning show host Tony Rizzo credits one person for keeping the team in contention.
Browns are 5-3 and have a massive matchup with the Ravens on deck…

And Stefanski deserves a TON of credit, says @TheRealTRizzo. pic.twitter.com/JYfskZrC0l

— ESPN Cleveland (@ESPNCleveland) November 6, 2023
Rizzo noted how big of an issue pundits made of Kevin Stefanski setting up the offense for Deshaun Watson.
He is less than complimentary of how the offense has looked through 8 games.
But he also noted the team beat the Cardinals 27-0 while averaging just 2.8 yards in the rushing game.
And he shared what he thinks is the most important aspect of this season.
"We're 5-3 and we have a first-place showdown with the Ravens Sunday, and it's November!" he told his audience.
While not much has gone as planned, Rizzo still gives Stefanski all the credit for keeping Cleveland in contention.
Rizzo might be a little overzealous about first place, but the Browns can pull even in the loss column with a win.
And if Cleveland is to finally win the AFC North or even do better than third place, they need division wins.
After finishing 1-2 in their early-season divisional matchups, running the table is their best bet for the title.
The Browns' defense and special teams receive most of the credit for their 5 wins.
But Deshaun Watson is now 3-1 as a starter and averaging 25 points per game.
And Rizzo is probably right for crediting Stefanski for the Browns' overall success to date.