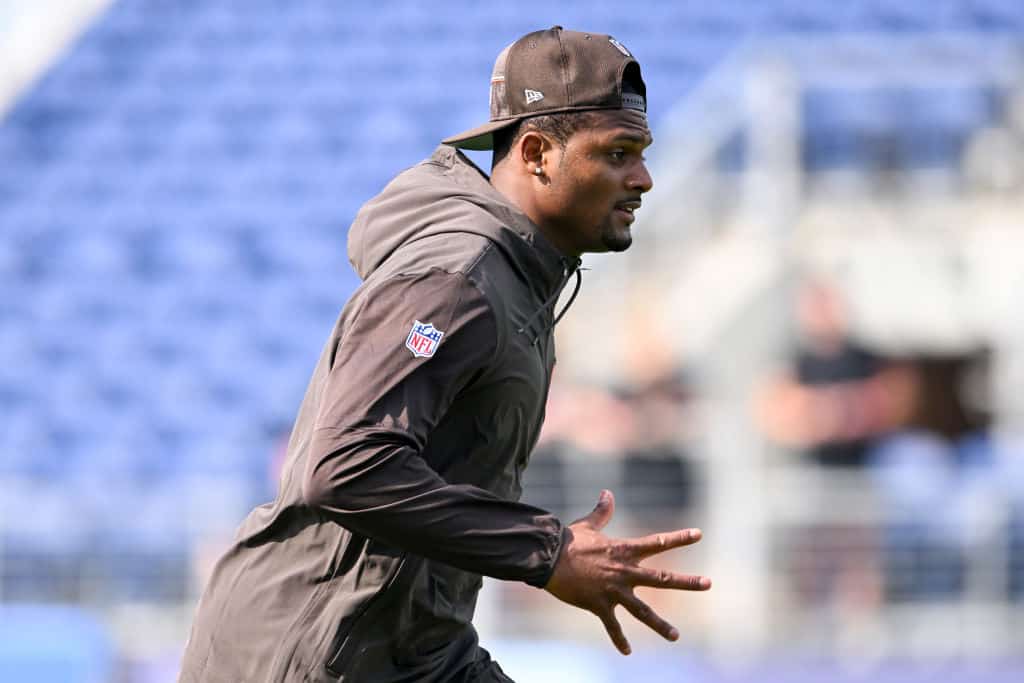 Deshaun Watson looks ready to succeed in 2023.
At least that's what Cleveland Browns analyst Tony Grossi believes.
Grossi appeared on ESPN Cleveland Tuesday morning and talked about what sees right now with Watson.
From what he can tell, Watson is "locked in and ready to go".
.@TonyGrossi says he thinks Deshaun Watson is locked in and ready to go for the season.

"All the rust is off." pic.twitter.com/79vQKPkiHV

— ESPN Cleveland (@ESPNCleveland) September 5, 2023
In the clip above, Grossi discusses Watson's struggles in the final six games last season and why he doesn't think Deshaun will face those same challenges this season.
"All the rust is off. Which means to me the game won't be as fast for him, as it was in those six games. I think that was the key to why he looked like he did. He couldn't process things as fast".
Now, according to Grossi, Watson is caught back up to the tempo of an NFL game.
"It's definite that he's up to speed with the pace of the game, which allows his natural ability to take over".
By all accounts from Grossi and other reporters who were at training camp, Watson looks like his former self at quarterback.
He has made sharp, accurate throws throughout camp and made good decisions in his preseason action.
It's time for QB1 to remind everyone who he is.@deshaunwatson | #DawgPound pic.twitter.com/XY59NRKMl0

— Zach D (@ZachNoah52) September 4, 2023
Granted, some conflicting reports came from the joint practices with Philadelphia.
Still, there won't be any excuses for him not to perform well this season.
Grossi has already talked this summer about Cleveland's offense being set up for Watson to succeed.
Everything is setup for this Browns offense to be really good. pic.twitter.com/QDwWkCNCn8

— ESPN Cleveland (@ESPNCleveland) September 1, 2023
Both in terms of packages and personnel, the offense will be tuned to Deshaun's liking.
As we've said countless times, it's now on Watson to deliver.