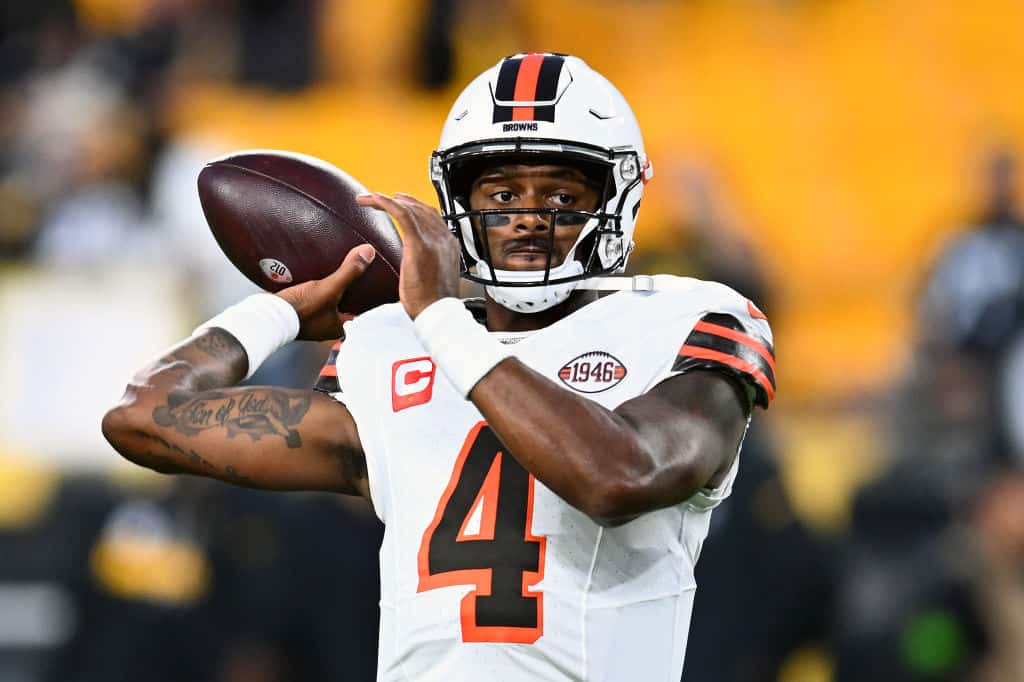 The Cleveland Browns and quarterback Deshaun Watson have been all over the news for the wrong reasons.
The Clemson product hasn't played more than a couple of snaps in the past month, and he continues to deal with a shoulder injury.
However, the narrative around him was more so that he didn't want to play than he wasn't able to play.
Watson has been medically cleared to play, and he could even be on the field after being evaluated for a concussion vs. the Indianapolis Colts, yet head coach Kevin Stefanski decided to keep him on the bench.
With that in mind, 92.3 The Fan's Ken Carman and Anthony Lima recently debated his situation, and they concluded that it was just not looking good for him from a performance perspective.
Some think Deshaun Watson doesn't want to play football, but not @KenCarman & @SportsBoyTony pic.twitter.com/afKpVRUs95

— 92.3 The Fan (@923TheFan) October 27, 2023
Carman argues that he believes that Watson wants to play and that the issue isn't that he's settled now that he got $230 million fully guaranteed.
Instead, he believes he's simply not the player he used to be, and that's a worse issue.
For Lima, his station could be compared with the NBA player Ben Simmons, as it all started like a physical injury but now seems like a mental thing, and people can't seem to figure out what's actually wrong, but he just doesn't look like the player on the field he once was.
Whatever the case, the fact of the matter is that even when healthy, Watson hasn't played up to the expectations, and the team will eventually have to come to a point when they'll have to make an uncomfortable decision.