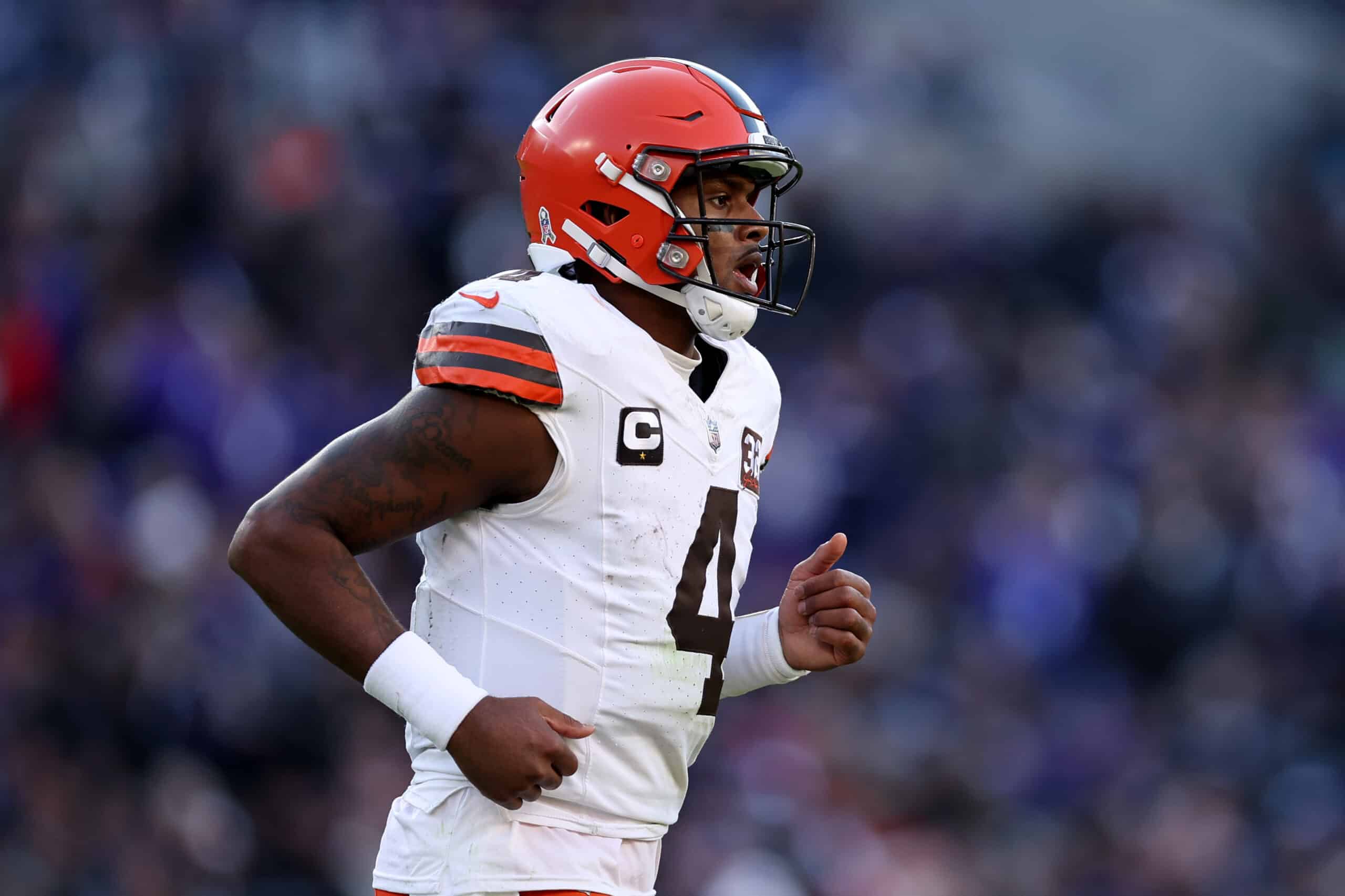 The Cleveland Browns are walking on clouds right now.
The win over the Baltimore Ravens was huge for so many reasons, and one could argue that it was the biggest regular-season win of the Kevin Stefanski era.
The defense showed up and proved that they could dominate and take over every single game, but as much credit as they deserve, we also have to give Deshaun Watson his flowers.
Watson was — literally — perfect in the second half, completing every single one of his 14 passes.
More than that, some of his throws looked like throwback passes from his Houston Texans days.
That's why FS1's Emmanuel Acho recently raved about Watson's play, breaking down two plays and stating that no Cleveland Browns quarterback of the past 30 years would've been able to make those plays (via Emmanuel Acho on Twitter).
There isn't a @Browns quarterback in the last 30 years who could've made both of these game winning plays that @deshaunwatson made.

Vintage Deshaun is back 🔥🔥🔥#AchoAnalysis #DawgPound pic.twitter.com/4E12iaYkXX

— Emmanuel Acho (@EmmanuelAcho) November 13, 2023
First, he talked about a massive throw on 2-and-19, an absolute dart he placed perfectly where only wide receiver Amari Cooper — who was double-teamed — could catch it.
Then, he showed Watson's instincts as a runner as he was able to get past two defensive backs to gain 16 yards in a scramble.
Watson has had to deal with a lot of criticism this season, and one could say that most of it was earned.
But as harsh as the media has been to him, they also need to give him some credit.
This is why the Browns gave up so much to get him, and this is the level of play the fans have demanded from him since he arrived in Berea last season.