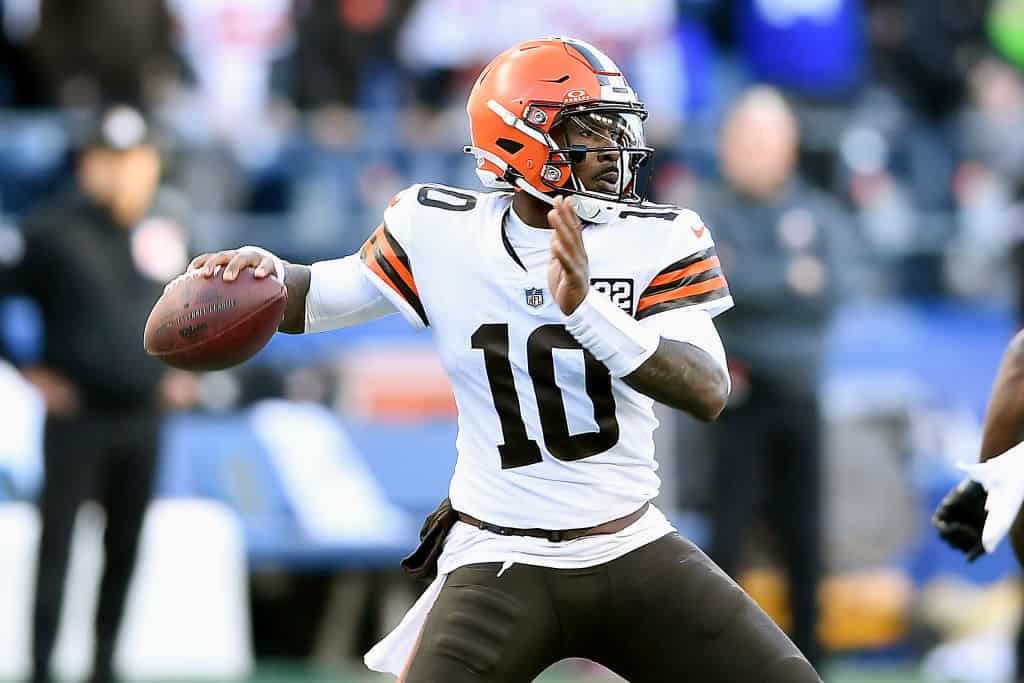 Even without Deshaun Watson, the Cleveland Browns were riding a two-game winning streak.
P.J. Walker established himself as the undisputed backup quarterback, being signed off the practice squad.
The Browns clearly trust him and value the hard work he's put in, but the fact of the matter is that he's not starting quarterback material.
His struggles were illustrated by Cleveland.com's Hayden Grove, who praised him for his toughness and his determination to try and help the team, also pointing out the fact that he has six turnovers through three games.
Give major props to P.J. Walker for his toughness and fight, but the reality is:

2 INTs and a fumble lost today.
1 INT in Indianapolis.
2 INT against San Francisco.

That's 6 turnovers in 3 games and that's not going to do it.#Browns

— Hayden Grove (@H_Grove) October 29, 2023
As Grove revealed, he threw two interceptions and lost one fumble vs. the Seattle Seahawks; he had one interception vs. the Indianapolis Colts and had two other picks vs. the San Francisco 49ers.
The Browns desperately need Watson back.
Moreover, they need the old Watson back.
Deshaun has barely played this season because of a shoulder injury, and even when he's played, he hasn't been at his best.
Even so, even the worst version of Deshaun Watson is better than the best version of P.J. Walker, so the team really needs him to get back to full strength as soon as possible.
There has been a lot of talk and back and forth regarding Watson and his injury situation, with some people even stating that he didn't want to play because he already got paid.
The Browns have a championship-level defense and could be a legitimate contender to win the Super Bowl, but this is a quarterback-driven league, and they need their top quarterback back.