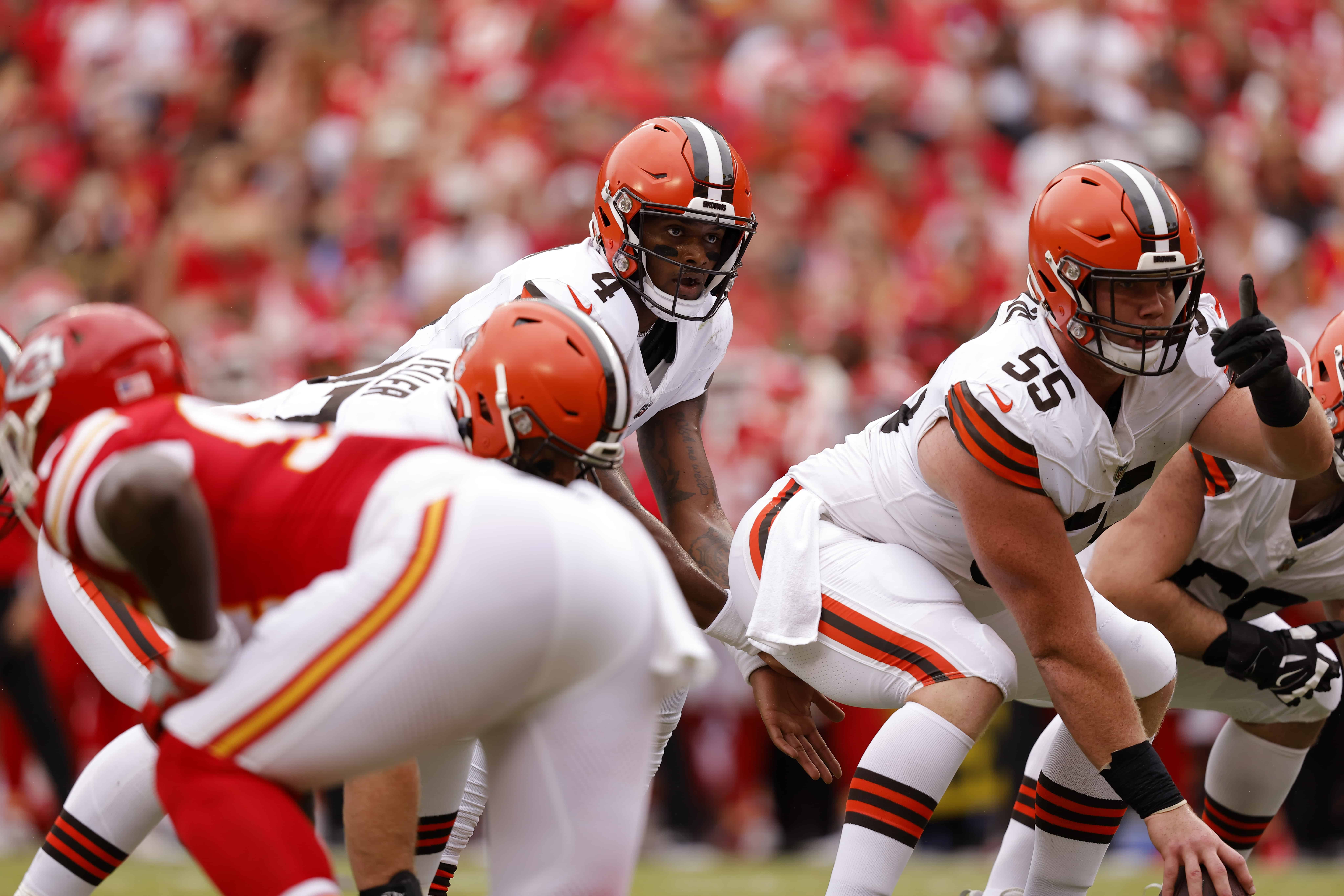 Nobody knows what to make of the 2023 Cleveland Browns chances.
That's what happens when the most important player on the field is a big question mark.
Most analysts agree that their fortunes are tied to whether or not Deshaun Watson returns to form.
But one NFL Network expert, Marc Ross, is willing to predict that bodes well for the Browns.
Ross predicts the Cleveland Browns will have the most significant turnaround in 2023.
Like most of his peers, Ross hedged his bet a little when discussing Watson:
"The difference between Watson regaining his top-five form and last year's bottom-five performance could determine whether the Browns are true Super Bowl contenders or stay a sub-.500 team," he said.
But he also looked deeper and gave a positive nod to the Browns' talented roster.
And he allowed that even with a moderately successful year from Watson, the Browns should be much better.
Do Browns Need a Top-5 QB? 
Deshaun Watson was a top-5 quarterback in the NFL just a few seasons ago.
But his 6-game, rust-inhibited, mentally distracted bottom-5 performance of 2022 left some leery of his future.
There is always a chance Watson won't reach the personal heights of his Houston Texans heyday.
Ross concedes that the Browns might not need a vintage 2020 from their quarterback to find success.
53 yards. SEND IT. @deshaunwatson x @AmariCooper9 pic.twitter.com/Y0iVWHLkSt

— Cleveland Browns (@Browns) August 26, 2023
Andrew Berry reloaded the wide receiver room, adding more reliable and speedy options.
Cleveland already has one of the top NFL rushers and offensive lines.
And defensive coordinator Jim Schwartz will take advantage of a rebuilt defensive line to spark the defense.
Good quarterback play is enough for this team to win, even as Ross and Browns fans hope for more.