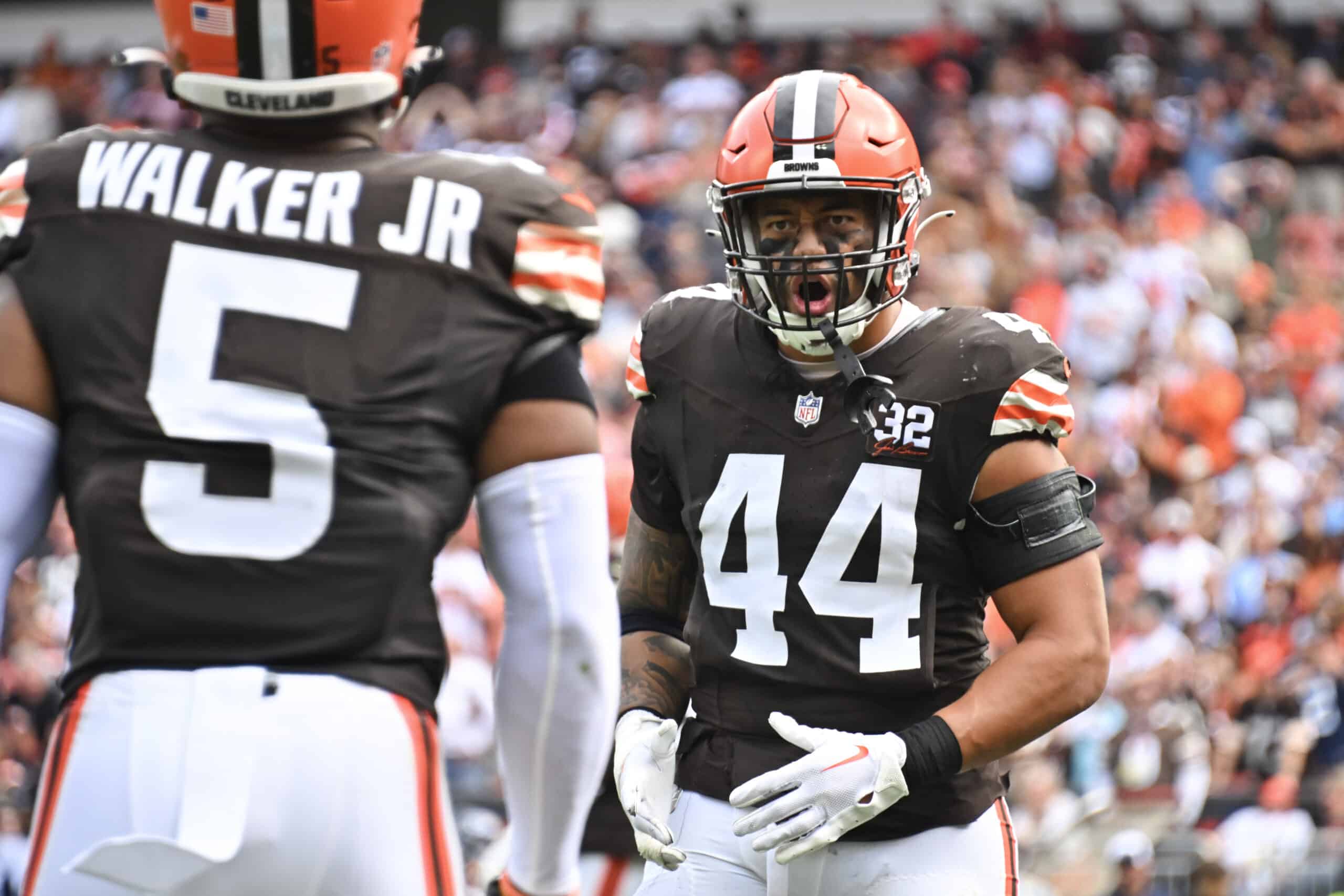 The Cleveland Browns have a very tough challenge ahead of them on Sunday.
They will be without their most important player on the field when they host the San Francisco 49ers, as Deshaun Watson will continue to sit out with a shoulder ailment.
That's why ESPN Cleveland analyst Tony Rizzo believes this season has been a bit of a disaster from the QB standpoint, stating that it was impossible to think that they would have to use three different starting quarterbacks at this point in the season.
Uncle @TheRealTRizzo is BACK and he's NOT throwing in the towel for Sunday! pic.twitter.com/ia2eS3UUNf

— ESPN Cleveland (@ESPNCleveland) October 13, 2023
Veteran XFL star P.J. Walker will be behind center for Kevin Stefanski's team, as they don't seem to think that rookie Dorian Thompson-Robinson is ready after watching his performance vs. the Baltimore Ravens.
Rizzo criticized Watson and stated that outside of a few quarters, the payout hasn't been there for the investment the Browns made to get him.
But even despite all of that, he still believes the Browns have a chance to give the Niners their first loss of the season.
Even if Brock Purdy has yet to lose a regular-season game in which he's started and finished, the Browns do boast an elite defense, are well-rested, and coming off a BYE week with more time to prepare for the game and watch film, and this is a road game for the 49ers.
It's going to be tough, and the Browns are currently 9.5-point underdogs, but we've seen crazier things happen in the league.