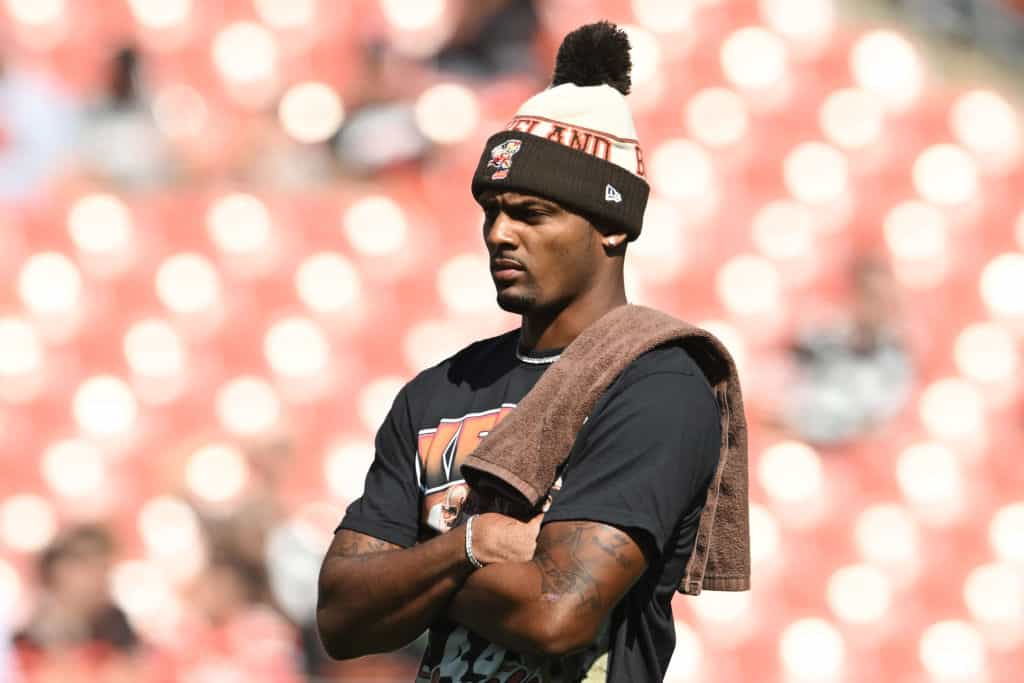 The Cleveland Browns went through a bit of an odd situation last week.
Just when everybody thought Deshaun Watson was going to suit up and play vs. the Baltimore Ravens, he felt like he wasn't healthy enough to be at his best, deferring to rookie QB Dorian Thompson-Robinson.
Of course, that kind of thing can happen, and Watson shouldn't be criticized for that, but the whole circumstances made it seem kind of fishy.
Watson was reportedly medically cleared to play and decided not to, and it felt like HC Kevin Stefanski kind of threw him under the bus when he made that information public.
However, other reports stated that Watson actually wanted to play, and it was the team that told him not to.
That's why Browns analyst Hayden Grove explained his concerns about this issue during his latest appearance on "The Reflog Show."
"I'm okay with Deshaun sitting out for a week. But I think the problem that I have is… where is the communication here?"

–@H_Grove weighs in ⬇️ pic.twitter.com/x0JiJBMU9i

— The Reflog Show (@TheReflogShow) October 4, 2023
He believes the true underlying issue here is that there's a clear and evident lack of communication between the parties, and, obviously, that simply cannot happen.
No one can blame a player for feeling like he can't be at his best, especially ahead of such a big game, but the way the team handled things is just odd.
Some believe this could take a toll on Watson's credibility in the locker room, and that cannot be a recurring issue.
Whatever the case, the Browns will have an extra week for Watson to heal his shoulder and the team to handle this thing behind closed doors, as it always should've been.