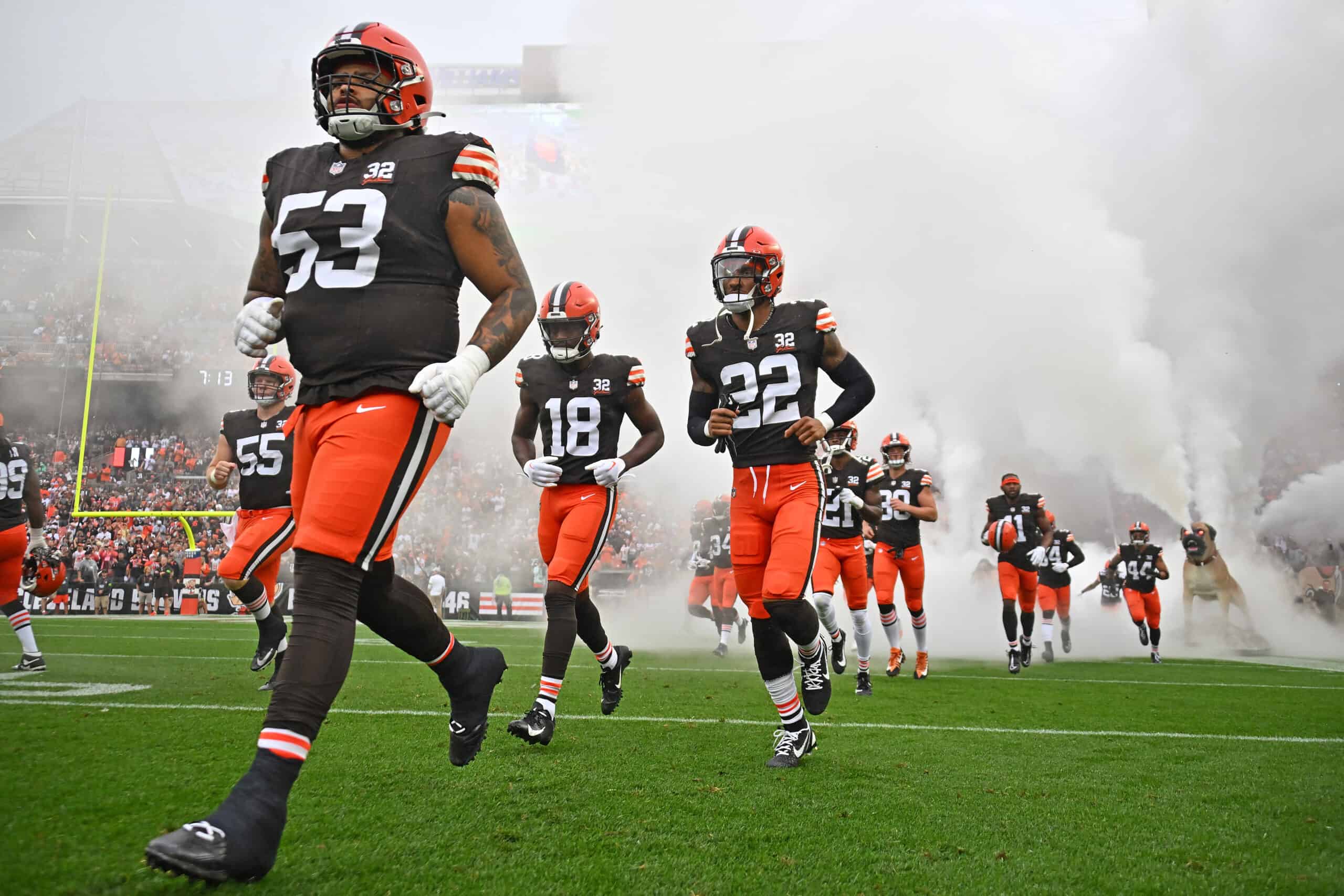 The Cleveland Browns have several leaders and strong characters, which is something not all franchises can brag about.
TE David Njoku was already a well-respected member of the organization, but what he did vs. the Baltimore Ravens only made him more of a fan favorite.
For those who lack context, Njoku burned his face in a household accident on September 29.
He was listed as questionable but still arrived in the stadium in disguise to hide the extent of the damage, and he suited up to play against his divisional rivals.
That's why Browns color analyst Nathan Zegura tipped his hat to him on Twitter, praising him for showing that leadership regardless of what he was going through.
I've always loved and respected @David_Njoku80 …. but I can't even comprehend what he did for his team after that horrific accident. So much respect for what he did against Baltimore and how he leads

— Nathan Zegura (@NathanZegura) October 12, 2023
Njoku recently shared a couple of pictures to show the extent of his injury, and it didn't look good at all.
David Njoku played a full game with these burns on his face. Warrior.

Here's to a full recovery. pic.twitter.com/kcynK5hkR3

— Barstool Sports (@barstoolsports) October 11, 2023
That only puts into context just how big of an effort he made to be out there on the field to try and help his team, although to no avail.
Ironically, that also puts Deshaun Watson in a complicated spot.
The QB has faced serious backlash for not suiting up to play vs. the Ravens despite being medically cleared to play.
And while everybody has a different pain threshold and no one should be forced to play unless he feels like he can help his team, having a teammate with a literally burnt face out there should be more than enough inspiration to try and play through, well, pretty much everything.