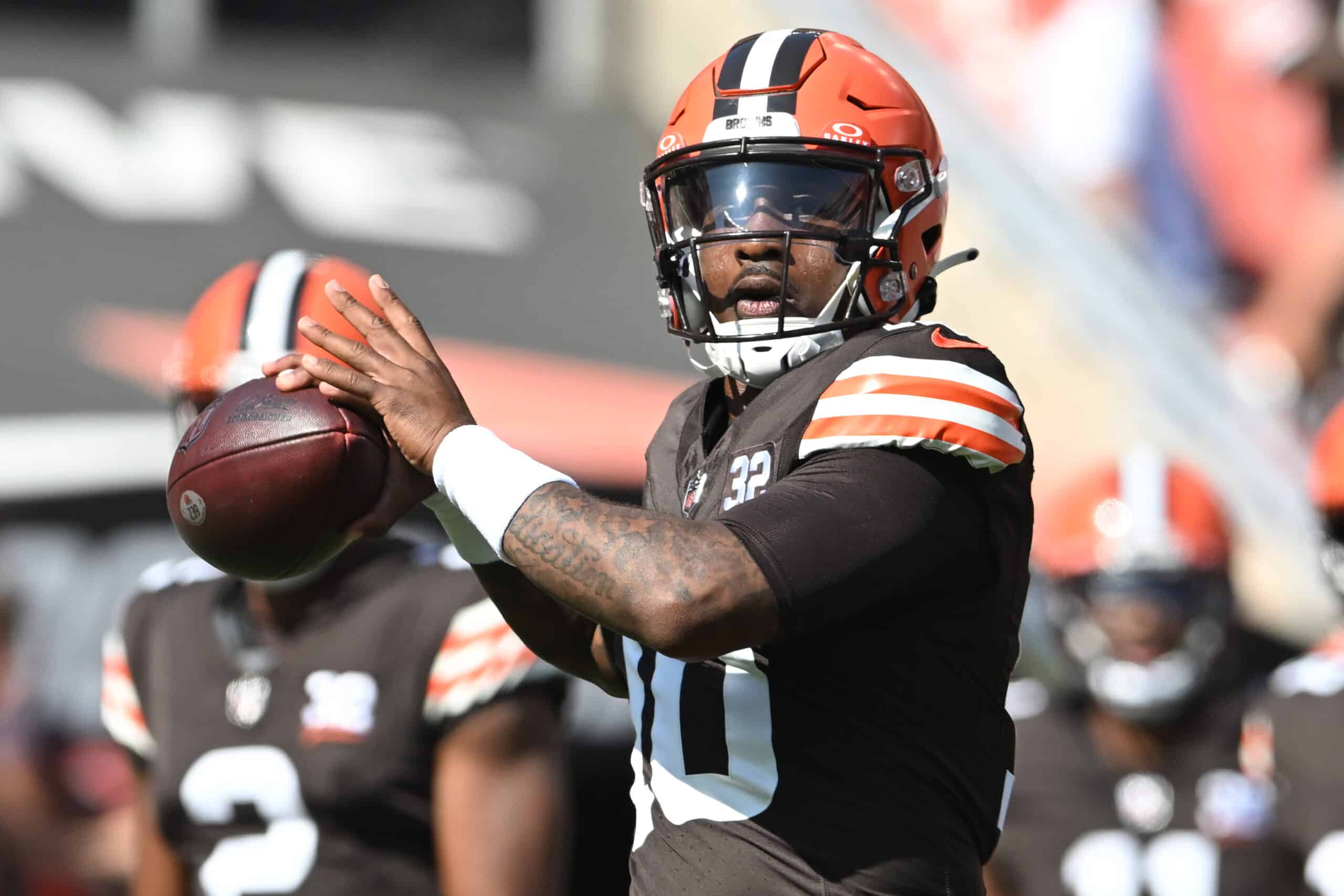 Throughout the course of their history, the Cleveland Browns have had their fair share of struggles at the quarterback position.
Busts, injuries, not-so-good players, mismanagement, and even some bad luck have often stepped in the way of the franchise.
That's even more evident with Daryl Ruiter's report.
The Browns insider took to Twitter to point out that, should the Browns decide to start P.J. Walker on Sunday, it would mark the 25th straight season in which the team has needed to start at least three different quarterbacks.
If P.J. Walker has to start Sunday, will mark the 10th time in 25 seasons #Browns have needed 3 different starting QBs in a season.

— Daryl Ruiter (@RuiterWrongFAN) October 11, 2023
Walker is reportedly in line to take over if Deshaun Watson continues to sit out with a shoulder injury.
Despite being medically cleared since October 1, Watson has yet to play or practice, earning plenty of backlash from even his own fans.
HC Kevin Stefanski made it loud and clear that it was Watson who made the decision not to play, and the team had no choice but to lean toward rookie Dorian Thompson-Robinson.
As expected, Thompson-Robinson struggled in his first career start, especially considering it also took place in a divisional game vs. a stout rival like the Baltimore Ravens.
Things could only get uglier when they host the undefeated San Francisco 49ers, especially considering they have one of the best pass-rushing units in the league, anchored by former Defensive Player of the Year Nick Bosa.
As of now, all signs point towards Watson sitting out again, so this infamous streak of multiple starting quarterbacks may live on for at least another season.