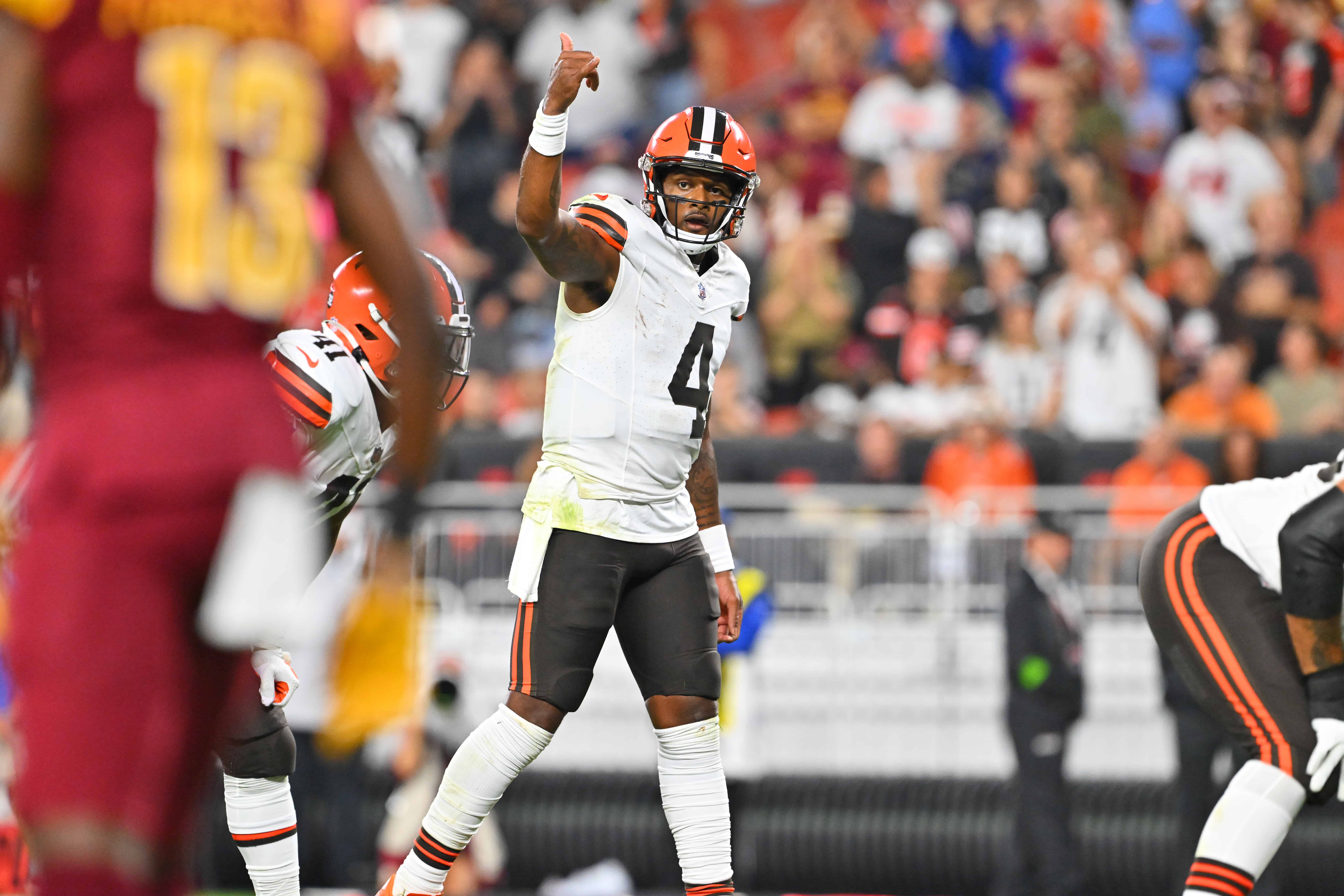 How long will it take for Cleveland Browns quarterback Deshaun Watson to knock the rust off this year?
Not long at all, according to one analyst.
In an interview with ESPN Cleveland, Michael Lombardi told host Tony Rizzo he expects Watson to start this season with a bang.
See the whole clip below.
"I think he should start fast," – @mlombardiNFL on if he thinks Deshaun Watson will still have some rust. pic.twitter.com/CQr8SA8JBc

— ESPN Cleveland (@ESPNCleveland) August 17, 2023
"I think the (AFC) North is so good this year, I'm not sure you can start slow. I think you gotta kind of win those close games. He's gotta play well from the get-go, and I think he will."
It's no secret Watson faced several distractions last season, albeit a result of his own actions.
Now, with no suspension looming over him, Watson can fully focus on his play on the field.
That alone should help him get more comfortable under center.
Because of no suspension, Watson won't be thrust into the starting lineup in the middle of the season.
He'll have his role set from Week 1, a benefit for both himself and the rest of the offense.
Lombardi is right in that the AFC North is a tough division.
In that interview, he notes the Cincinnati Bengals' slow starts the past two years have still led to consecutive AFC Championship Game appearances.
Watson and the Browns need to get off to a fast start and win the close ones.
The Jets game, the Falcons game, the Chargers game, and a couple of others were decided by just one possession last season.
Some of those, the New York game specifically, were just utter collapses.
Perhaps elite quarterback play would have made the difference in those games.
Three of the first four games this year are against divisional opponents.
High-level play is exactly what Cleveland needs from Watson in 2023, early and often.