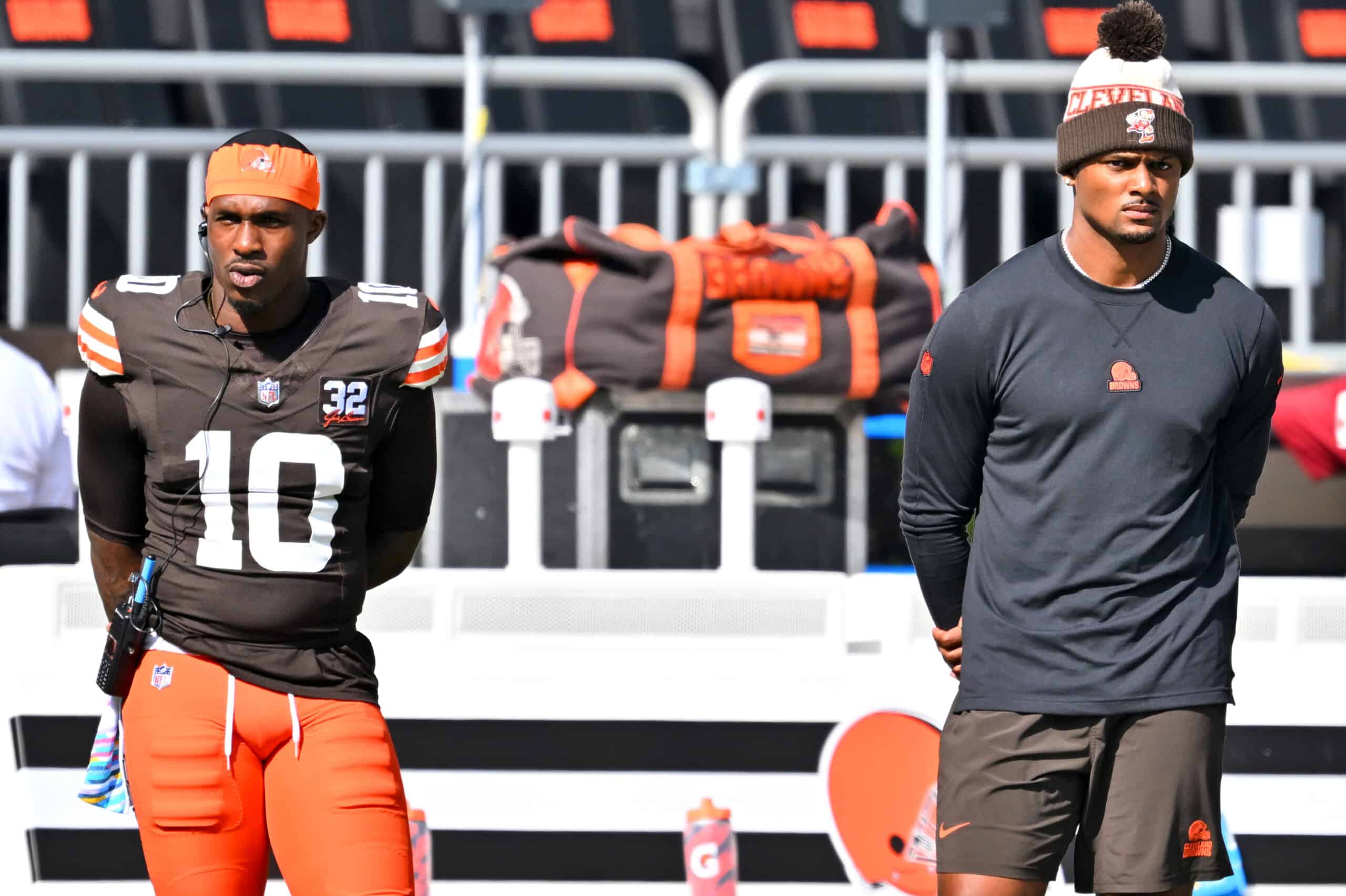 The Cleveland Browns are coming off a nail-biting and rather uncharacteristic win.
This team was supposed to dominate on defense, and they could find some issues putting up points on the scoreboard without Deshaun Watson.
Instead, they ended up allowing a whopping 38 points, all while putting up 39 of their own with P.J. Walker behind center.
Watson left the game early as he was evaluated for a concussion, but HC Kevin Stefanski kept him on the bench even after he was cleared to return.
According to Craig Carton and Willie Colon, that was actually the right call by the head coach (via The Carton Show).
"Is he better than Deshaun Watson? No. But they've won back-to-back games in P.J. Walker."

— @willcolon66 on Cleveland Browns pic.twitter.com/h0hoQtEn3y

— The Carton Show (@TheCartonShow) October 24, 2023
Carton stated that Watson was playing poorly, and Stefanski pretty much told him, "I'm not going to let you lose us this game," which is a coach's job.
He talked about how Watson's struggles put the Browns in a tough spot, and while Walker isn't a better player, he's on a team-friendly contract and is giving them better results right now.
It also sends the team a message about accountability, and Carton believes he doesn't fully trust his quarterback right now.
Colon added that Watson is looking like a bad investment for the Browns, as they had to give up multiple first-round picks and are paying him $230 million fully guaranteed, all while Walker has led them to back-to-back wins.
Watson's situation doesn't look good right now, and it now seems like Stefanski won't hesitate to keep him on a short leash for the remainder of the season.