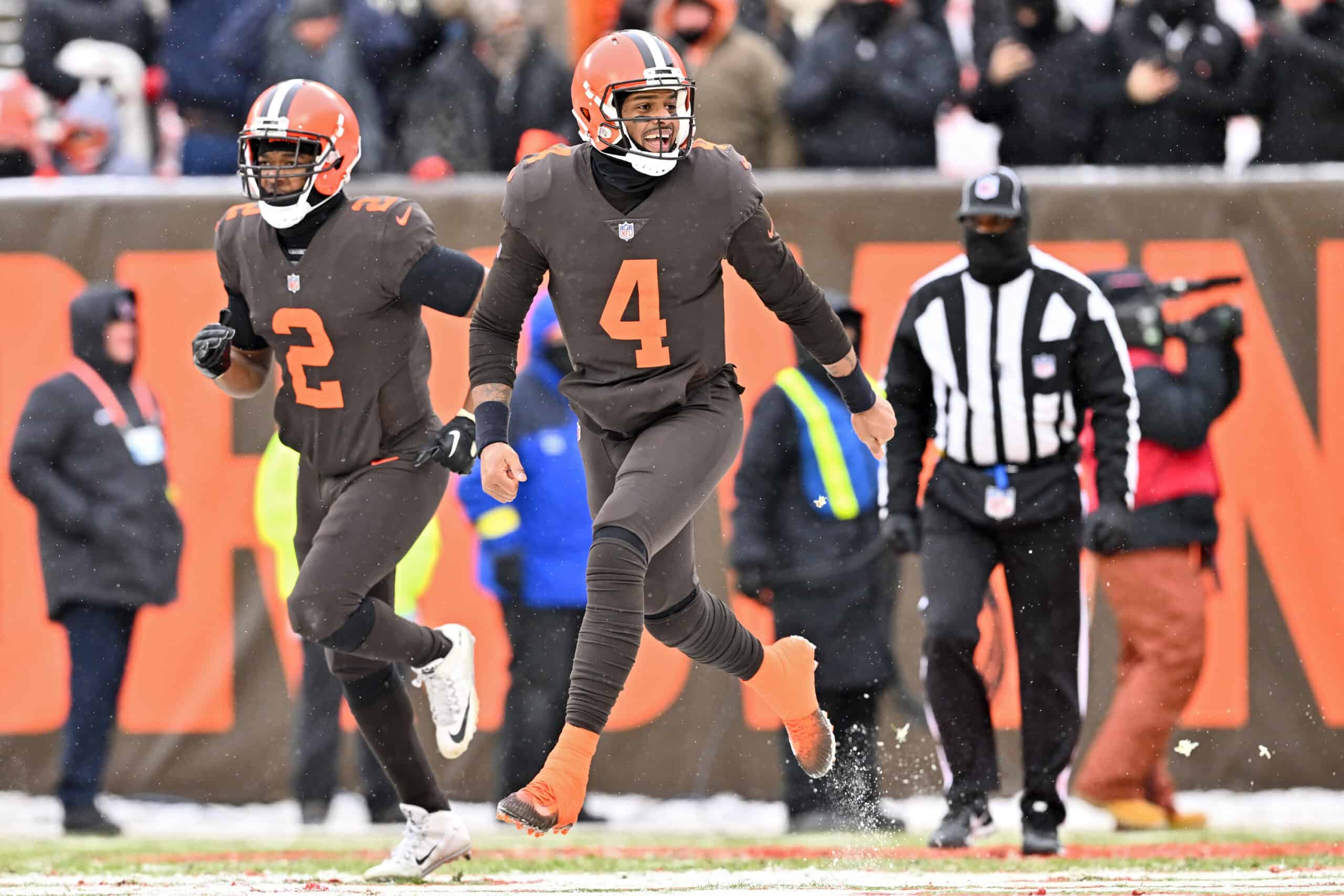 The Cleveland Browns faced some serious backlash over their decision to trade for Deshaun Watson, and it only got worse when they signed him to that major contract extension.
Watson didn't look impressive when he was first able to come back after serving his suspension, and — naturally — the mockery, criticism, and doubt flooded social media.
That's why Tony Rizzo of ESPN Cleveland is fed up with the national media, stating that if Watson played for any of the big-profile teams, such as the San Francisco 49ers or New York Giants, it would be a whole different story.
.@TheRealTRizzo is fed up with the national media sleeping on Deshaun Watson and the Browns.

Do you agree? pic.twitter.com/ignDJgLp8o

— ESPN Cleveland (@ESPNCleveland) June 20, 2023
Rizzo also let it be known that the media actually thinks that Kirk Cousins, Dak Prescott, Trevor Lawrence, Justin Herbert, and Jalen Hurts are all better quarterbacks than Watson.
Of course, Watson was one of the best and most impactful players in the league when he was fully healthy and playing consistently.
But being away from the game for so long can obviously take a toll on any player, as there's no amount of practice that could get you up to speed to an actual NFL game.
Still, Watson has been working tirelessly to try and get back to his former level, holding private workouts with his teammates, and reports from OTAs cite that he looks as sharp and accurate as he was during his days with the Houston Texans.
Watson will have a big chip on his shoulder next season, and the media will most definitely take notice.