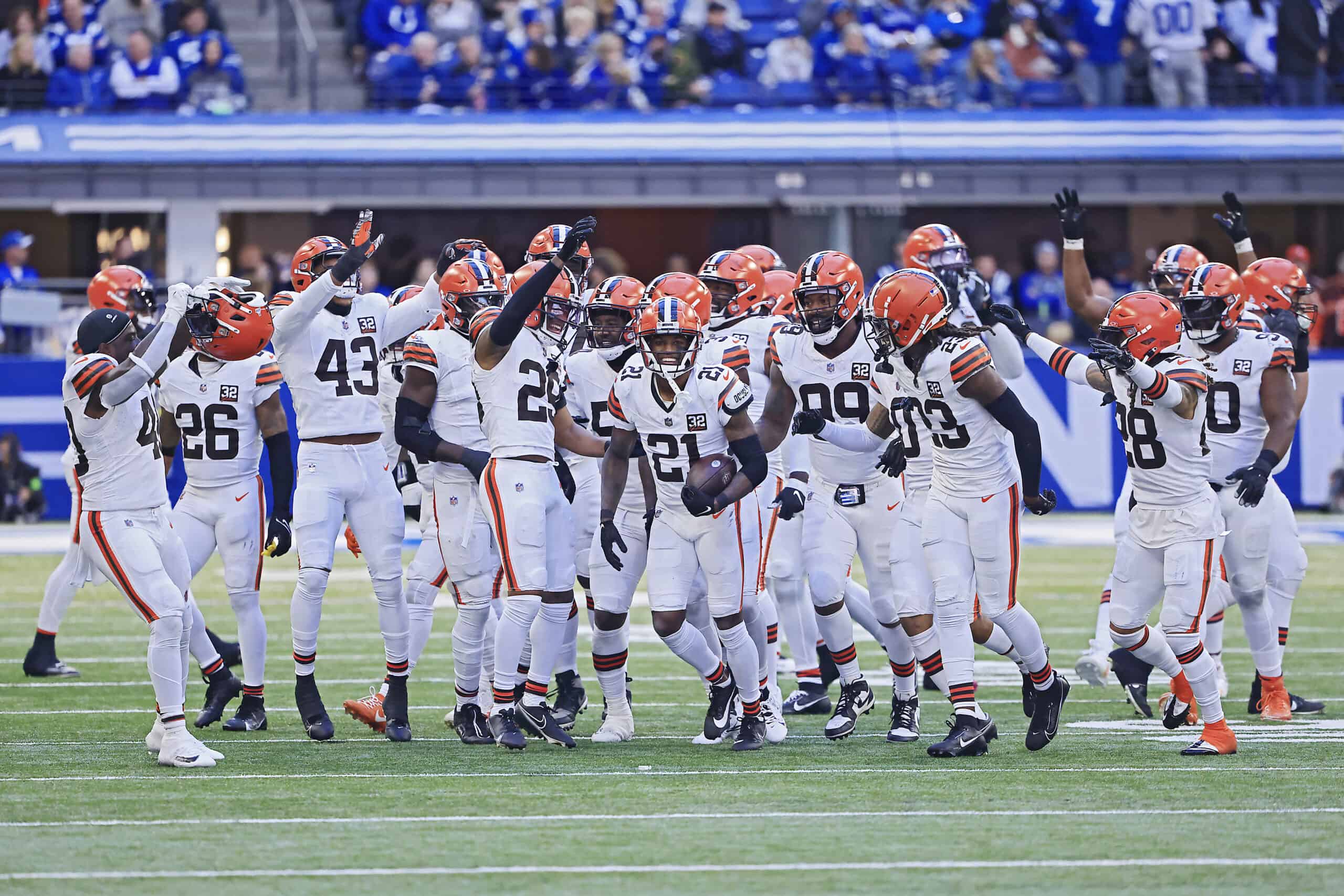 The Cleveland Browns brought in Deshaun Watson to win important football games.
Watson has a chance at a signature win this weekend as the Browns travel to Baltimore to take on the Ravens.
Steve Palazzolo, an analyst with Pro Football Focus, says in this clip that this game is exactly why the Browns signed Watson in the first place.
This game is the reason why the Browns brought in Deshaun Watson@PFF_Sam | @PFF_Steve pic.twitter.com/HpODDbOUhk

— PFF NFL Podcast (@PFFNFLPod) November 9, 2023
Palazzolo, along with his partner Sam Monson, make a valid point.
The Browns are chasing Baltimore in the division and were absolutely smoked in their first matchup.
That game, of course, did not feature Watson.
Instead, a rookie Dorian Thompson-Robinson was essentially thrown to the wolves as he struggled to control Cleveland's offense.
BRANDON STEPHENS WITH AN INTERCEPTION AND 51 YARD RETURN

DEFENSE IS LIT #RavensFlock
pic.twitter.com/4vWVGpMtGo

— Kyle (@ImKyleMangum) October 1, 2023
But now it's Watson's turn to prove his worth.
These are the games where a team should be able to count on their $230 million quarterback.
If not now, when?
As the PFF guys point out, it's not just this week that's important for Watson.
Cleveland has a couple of key games coming up that could help determine their season.
"It's the next two weeks. It's the Ravens and Steelers… in a division where everyone is 5-3 or better", says Palazzolo. "You've got the Jags in a few weeks… this is the stretch why you took the PR hit that you took. This was supposed to get you over the hump as a team".
A bad performance won't signal the end of Watson in Cleveland or anything like that.
But patience is already thin with him as the defense continues to play at a historic level.
A great performance that leads to a Browns win might have some believing the old Watson is "back".
It's on Deshaun to deliver.