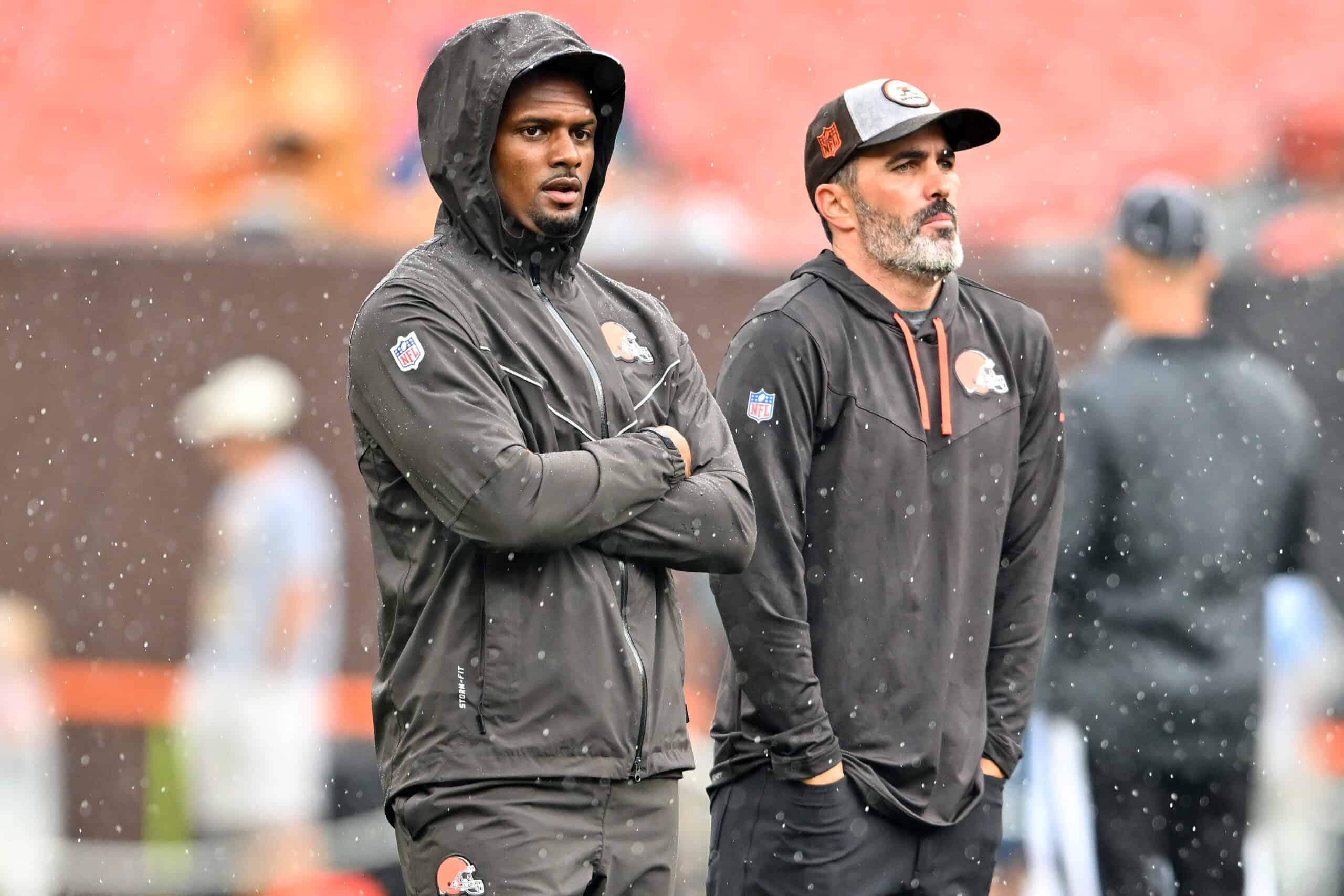 Are there any excuses for Cleveland Browns quarterback Deshaun Watson to not perform well this year?
Not according to one analyst.
During a segment on ESPN Cleveland radio, Tony Grossi discussed his thoughts on the Browns offense and why it's set up for Watson to succeed.
Everything is setup for this Browns offense to be really good. pic.twitter.com/QDwWkCNCn8

— ESPN Cleveland (@ESPNCleveland) September 1, 2023
Grossi's not going to let Watson off easy this year if he underwhelms.
Not too many fans would be eager to give Deshaun a pass, either.
Grossi points out that Cleveland's entire offense is now catered to Watson's liking.
"The rust is gone. He's been supported by all these new elements. They're doing everything for him. You know, more shotgun, more pistol, more RPOs… so, let's see him play now".
We know Watson loves to air it out.
Cleveland's front office has gathered the necessary pieces to put together a more than formidable passing game.
Bringing in Amari Cooper last year, along with the acquisition of Elijah Moore and others, were done to give Watson more weapons.
To Grossi's point, we've seen plenty of shotgun and RPO usage from the Browns offense.
every Deshaun Watson dropback vs KC pic.twitter.com/AjIFOkrIrV

— Warren Sharp (@SharpFootball) August 28, 2023
Ideally, this will maximize Watson's athleticism and ability to push the ball downfield.
Now it's up to Watson to deliver on his end.
It's hard to even imagine the criticism Watson will face if he falls flat this year.
Not much more can be said other than it could get ugly.
There's plenty of fans and media around the league looking to jump on Deshaun if things go south for Cleveland's offense this year.
If Watson thrives, however, the sky is the limit for the Browns this year.
On paper, this team is set up to succeed.
The defense looks to be improved, and the offense should take a huge step forward.
Again, though, these expectations ride and die with Watson.
In just over a week, we'll get our first taste of what this season will look like.