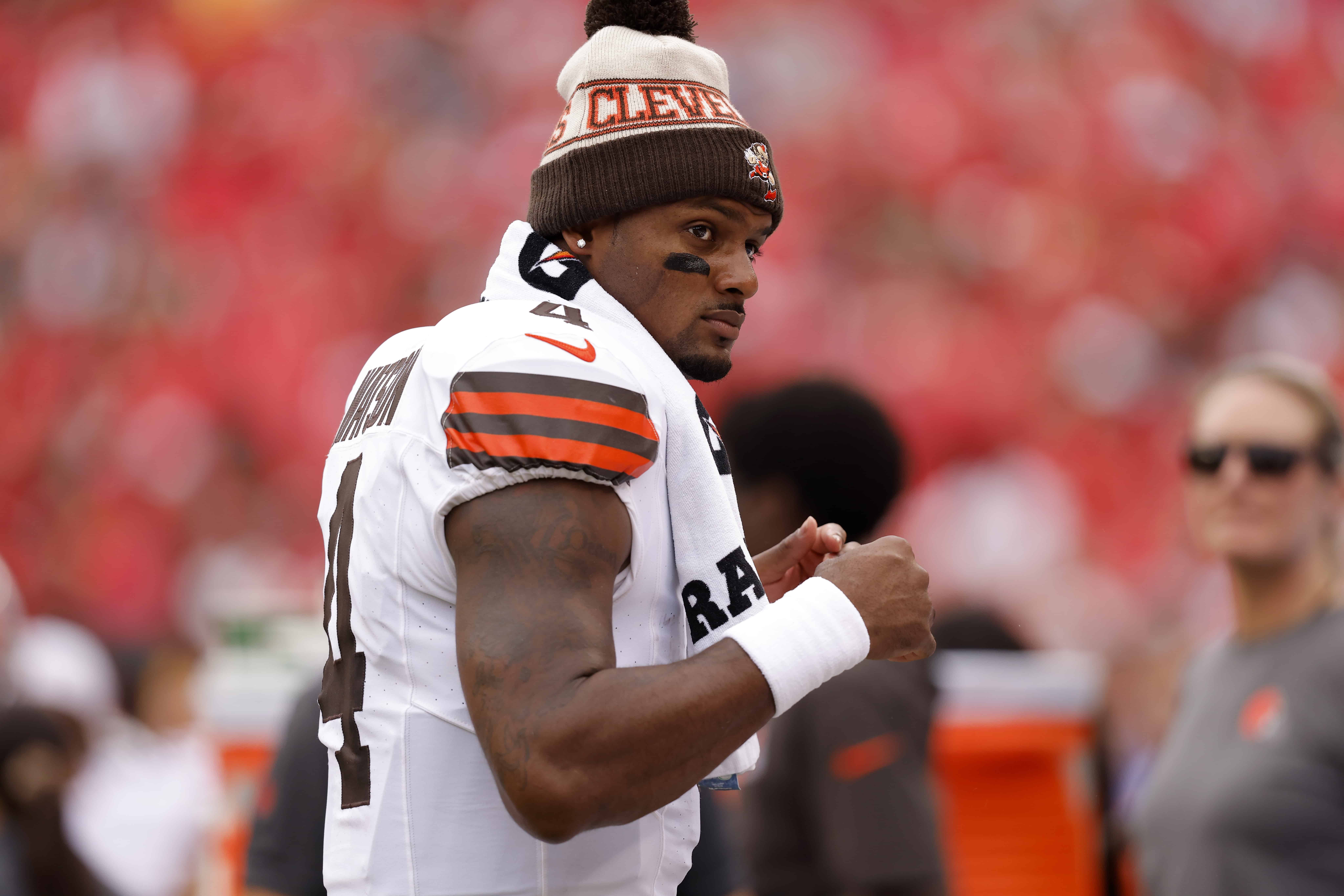 The Cleveland Browns have a crucial matchup with the San Francisco 49ers on deck, and they might have to face it without their most important player.
Deshaun Watson has yet to play or practice since being medically cleared from his AC joint injury on October 1.
He decided not to suit up vs. the Baltimore Ravens shortly before kickoff, which led to plenty of criticism and mockery around the league.
That's why Craig Carton and former NFL player Willie Colon believe he's at serious risk of losing the locker room if he doesn't play.
"I think Deshaun Watson's gonna lose the locker room if he's not careful."

— @willcolon66 pic.twitter.com/ZVQMUkInyb

— The Carton Show (@TheCartonShow) October 11, 2023
Carton stated that the franchise gave up all those assets and saved his career at a crucial time because they thought he would be their savior.
Now, even though his contract is fully guaranteed, he hasn't been able to pay them back for that confidence.
Colon added that Joe Burrow was playing through a calf injury and couldn't even move, all while Derek Carr didn't miss a single game despite being diagnosed with the same injury as Watson.
He also talked about Ben Roethlisberger almost duck-taping himself together to play every Sunday, stating that quarterbacks put their bodies on the line because their teams need them.
Watson had done an outstanding job of showing leadership and earning the respect of the locker room with his bonding trips and private workouts.
But that could all be a thing of the past if his teammates feel like he's not as serious about winning as they are, and there's no way to come back from that.