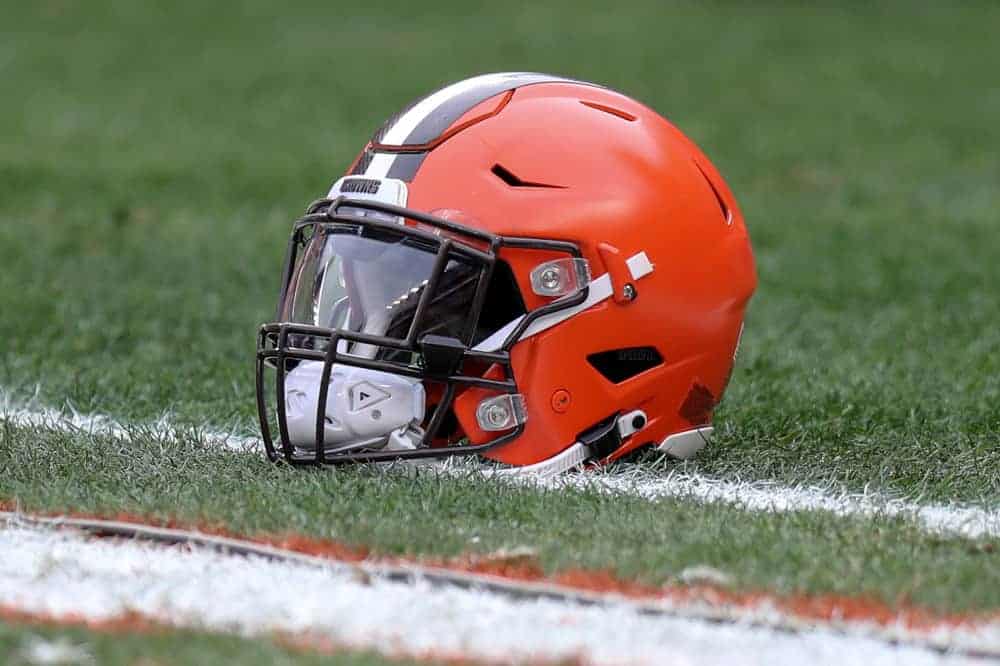 Heading into the draft, it was assumed that the Cleveland Browns would be drafting some offensive line help.
Cleveland currently owns the No. 10 pick in the upcoming NFL Draft.
They've been heavily linked to Georgia Bulldogs offensive talent Andrew Thomas this offseason.
Drafting Thomas makes sense for Cleveland, but the organization isn't promising that they'll draft any offensive line prospect during the draft.
Would it be a bad idea for Cleveland to pass on the offensive line and focus on other areas?
Do the Browns Need to Upgrade at Offensive Line?
Cleveland was able to add free agent right tackle Jack Conklin this offseason.
The Browns could use an upgrade at the left tackle spot, but general manager Andrew Berry feels the team is in a good place.
"I would not make any assumptions about what we may or may not do moving forward. My goal is to make sure that we are adding talent across the roster and adding competition across the roster," says Berry.
Berry goes on to say that Chris Hubbard and Kendall Lamm have both played left tackle before, so it sounds like Berry is confident in their skills.
On paper, the Browns could use some depth at offensive line, but it doesn't sound like the organization feels it's an area of urgent matter.
What Positions Do the Browns Need in the Draft?
On the offensive side of the ball, the Browns are fairly stacked, but the defense could use some help.
Cleveland is desperate for some linebacker help since they don't have much talent there right now.
The Browns could also use an upgrade at the safety spot, but at least they have a strong defensive line.
There aren't too many big holes for Cleveland to fill during the upcoming NFL Draft.
This organization doesn't lack talent, but coaching and chemistry issues are what dragged them down last night.
The Browns struggles aren't because of a lack of talent, so this team should be ready to compete in 2020 regardless of how their draft plays out.
#Browns EVP/GM Andrew Berry on left tackle v right tackle convo/distinctions:
"I think the distinction between left and right tackle is really outdated."

"Tackles are tackles"

"I think the 2 tackle positions, they're not identical, but they're pretty close"

— Daryl Ruiter (@RuiterWrongFAN) April 10, 2020
Why Would the Browns Pass on Offensive Line?
This draft is notoriously stacked with offensive line talent, so why shouldn't the Browns take advantage of that?
It sounds like the Browns are confident in the versatility of their current tackles and they don't need a huge upgrade at the position.
It's always good to feel that your players are flexible, but the Browns still need to make adjustments on the offensive line before the season begins.
No organization wants to give away their plans before the draft kicks off.
Cleveland is likely going to take the best player that fits their needs with their No.10 selection.
Whether that player is on the offensive line, linebacker, safety, or any other position.
The Browns shouldn't commit to one player or position right now, because no one knows how the draft is going to play out.
Adding a player like Mekhi Becton, Jedrick Willis or Andrew Thomas would be great for the Browns offensive line, but the team isn't going to commit to those players just yet.
Cleveland is going to wait and see who is available at the No. 10 spot and draft the player that best fits their team.