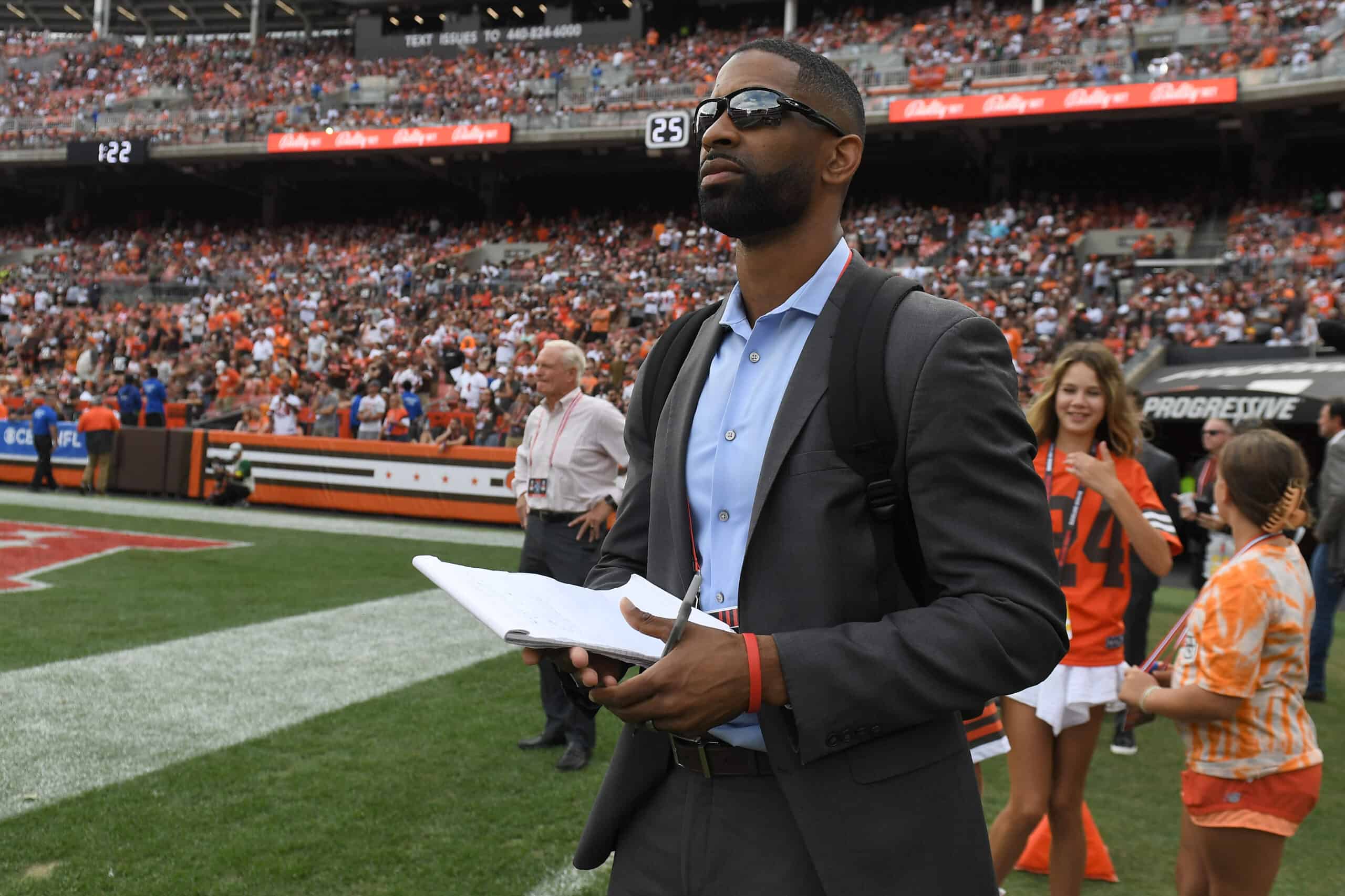 There's no more margin for error for Kevin Stefanski and the Cleveland Browns.
The team has gone through back-to-back losing seasons, so GM Andrew Berry isn't messing around anymore.
The Browns have been one of the most active teams in the offseason, adding a long list of players in just a handful of weeks.
However, and even though they recently signed veteran safety Rodney McLeod, Berry recently hinted at some more potential moves and veteran acquisitions:
"There may be some other things that we're looking to do, either on the veteran market or trade market over the next several weeks," Berry said on ESPN Cleveland.
Andrew Berry said the Browns could still be looking for veteran help via free agency or trade 👀👀👀 pic.twitter.com/9imn9AEumE

— ESPN Cleveland (@ESPNCleveland) May 4, 2023
Thus far, the Browns have acquired a long list of talent, including the likes of Elijah Moore, Juan Thornhill, Dalvin Tomlinson, and many others.
Berry hasn't always been very vocal about his plans, but he's the kind of executive that's always working behind the stage to try and get some moves done.
That's why going on record to state that he's intending to add more veteran firepower to his team is far from his usual self.
Of course, there are plenty of choices to choose from when it comes to veterans that could potentially be available, starting with DeAndre Hopkins or even Chase Young.
For now, however, it seems like we'll just have to wait and hope for the best before we find out what he's cooking behind closed doors.