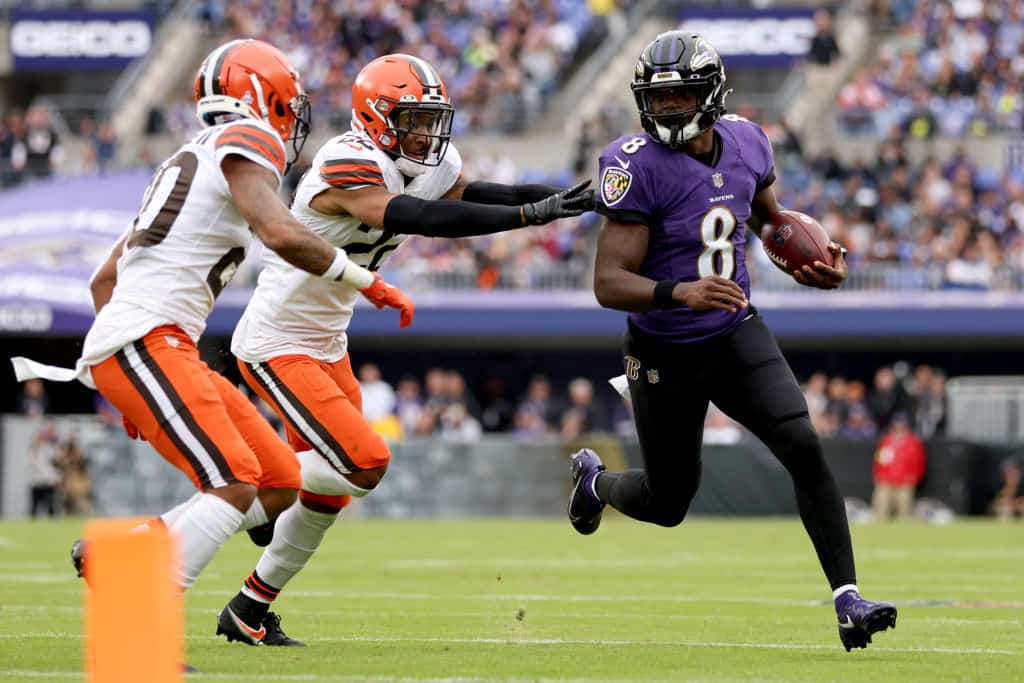 Lamar Jackson's ongoing situation with the Baltimore Ravens has been a hot-button topic over the past several weeks.
This has been a situation that has been monitored closely by Cleveland Browns fans, given Jackson playing in their division.
Jackson has recently announced that he requested a trade from the Ravens, which was met with differing opinions.
Anthony Walker made his thoughts clear on the situation, saying: "Just happy to get him out of the division."
"Just happy to get him out of the division," @__AWalkJr on Lamar Jackson requesting a trade from the Ravens🤣🤣

— ESPN Cleveland (@ESPNCleveland) March 27, 2023
In his time with the Ravens, Jackson holds a 6-3 record against the Browns in his nine games as the starter.
He has won five of the last six matchups and has thrown for 1,404 yards, 11 touchdowns, and six interceptions in these games.
Jackson also ran for 570 yards against the Browns, scrambling for four additional touchdowns.
If Jackson does leave the Ravens, this is great news for Walker and the Browns.
The division is likely to be won by the Cincinnati Bengals this season, given Joe Burrow's dominance.
However, with Jackson potentially leaving the Ravens, the Browns could find themselves as the second-best team in the AFC North.
With Deshaun Watson at the helm, paired with a new-look offense, this might just be the best potential news for the Browns.
Ultimately, Jackson is still a member of the Ravens.
Until a trade occurs, Browns fans might still have to deal with him.
Many fans are surely delighted at this news and might be heartbroken if Jackson does stick with the Ravens.
When will fans find out the result of this trade request?