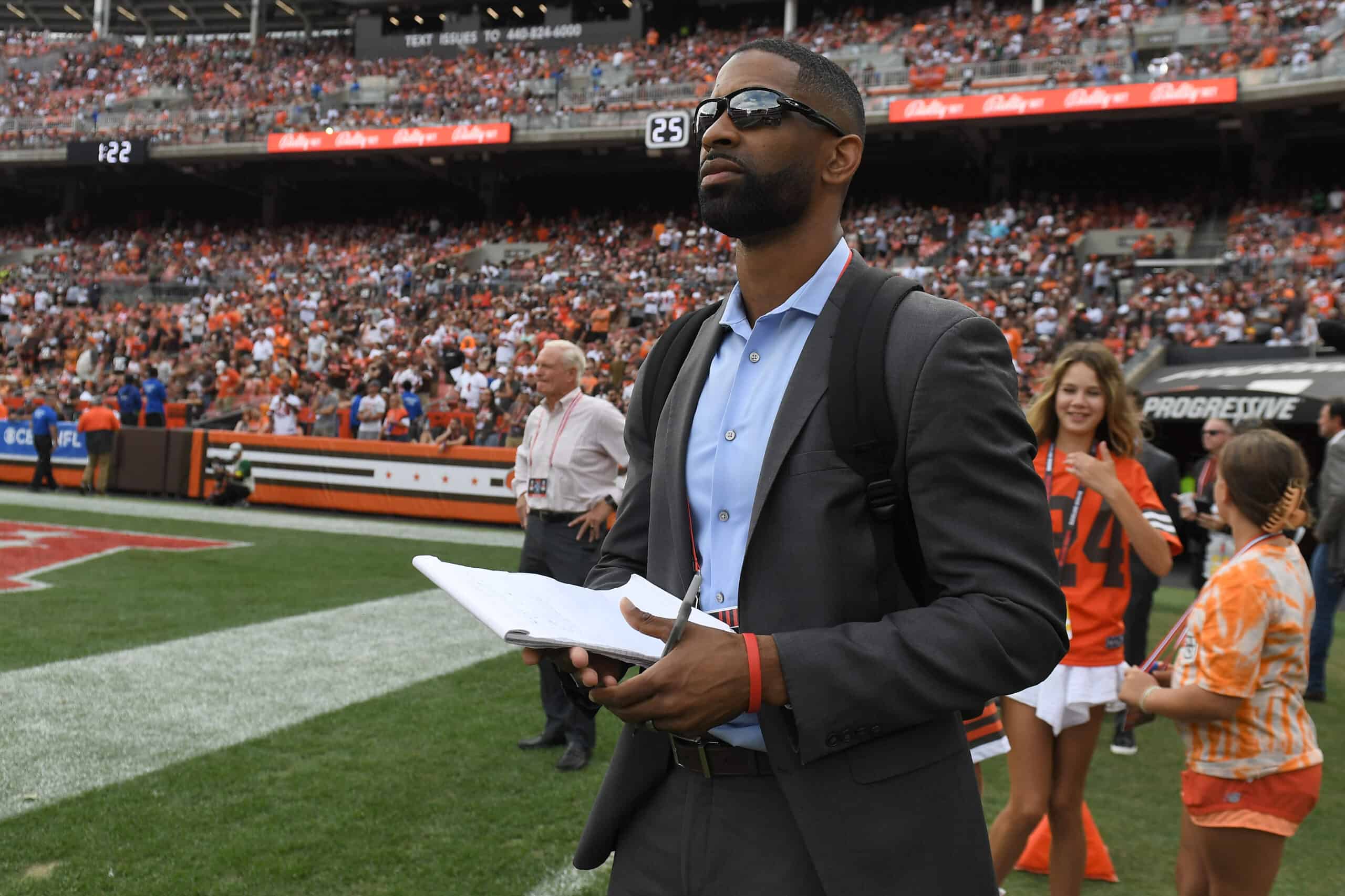 The Cleveland Browns have gone to great lengths to bolster their receiving corps in the offseason.
Even though some were worried about some off-field controversies, they didn't bat an eye or hesitate to make a move for New York Jets' speedster Elijah Moore.
Moore infamously went back and forth with former OC Mike LaFleur, and he also made the rounds for a less-than-classy TD celebration during his days at Ole Miss.
The Browns moved their second-round pick to land Moore to bolster their receiving corps and add plenty of talent and skill to the slot, albeit he can also line up outside if need be.
More than that, Browns GM Andrew Berry recently claimed that he's fully confident in the fact that Moore has already matured and moved past his issues of old, adding that he's looking forward to watching him put the work in:
#Browns GM Andrew Berry at the #NFL annual meeting in Phoenix on new WR Elijah Moore pic.twitter.com/oTmgdN5Iu8

— Mary Kay Cabot (@MaryKayCabot) March 27, 2023
"We feel very good about Elijah," Berry said, as quoted by Cleveland.com's Mary Kay Cabot. "Loves ball, hard worker. He's a good teammate. This is a guy that despite some of the ups and downs in New York, and obviously we have a really good relationship with that organization, but we feel good about who Elijah is bringing him into our building and think he's going to do well there."
Berry also revealed that the Browns actually tried to land Moore via trade last season.
The Browns also signed veteran wideout Marquise Goodwin, who's not expected to have as big a role as Moore, but he'll provide plenty of depth and speed.
Add Amari Cooper to that mix, and Kevin Stefanski will have plenty of interesting weapons around Deshaun Watson in his first full season with the organization.
Expectations will be at an all-time high for a team that will desperately look to get on top of one of the toughest divisions in football, so we wouldn't be shocked to see them keep this aggressive approach for the remainder of the offseason.