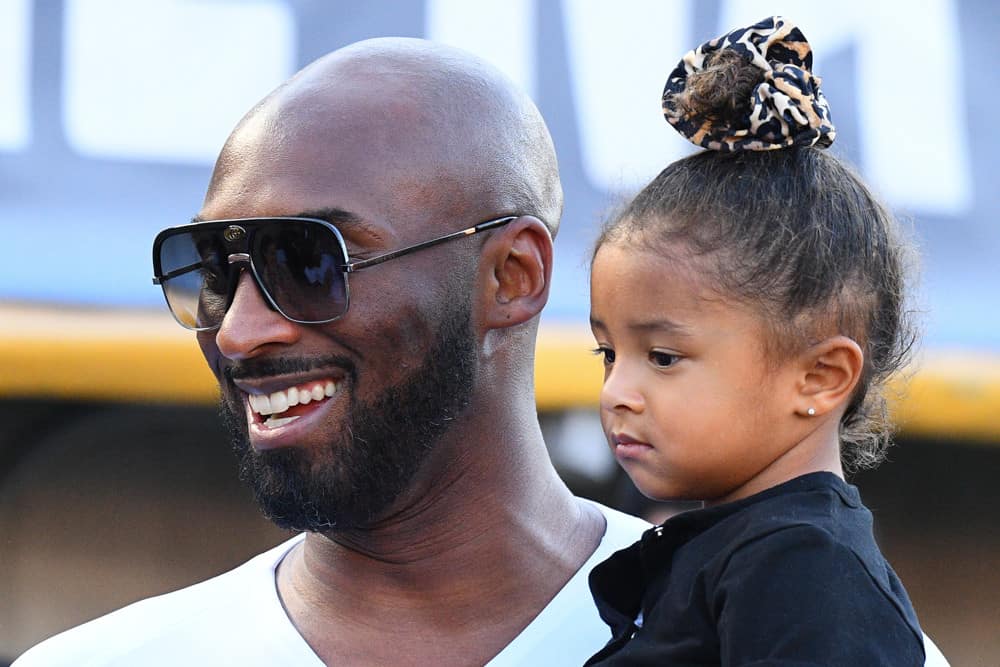 The sports world was rocked Sunday by the sudden news that NBA legend Kobe Bryant had died.
Bryant, his daughter Gianna, and seven other people were in a helicopter that crashed near Calabasas, California.
The group was apparently on their way to a travel basketball game.
Currently, the cause of the crash is unknown, although the FAA and NTSB are looking into it.
Tributes Pour In
Not long after learning of Bryant's passing, scores of sports and entertainment people paid tribute to Kobe.
Former teammates, opponents, friends, actors, media members, and fans all shared respect and sorrow.
Among those who shared their grief were several Cleveland Browns, including quarterback Baker Mayfield.
Mayfield said in part, "Kobe you were my idol…period." Mayfield also mentioned that his "thoughts and prayers" were with Bryant's family.
The news of Kobe Bryant's death has reverberated beyond basketball. Browns QB @bakermayfield paid tribute to the Bryant family on Twitter Sunday afternoon.
📸: Joshua Gunter, https://t.co/a4YA4W2Cro pic.twitter.com/Ayi9E6sLdj

— clevelanddotcom (@clevelanddotcom) January 26, 2020

Fellow Browns added their tributes as well, including defensive end Myles Garrett.
His legacy was not only left in his family, but in ther hearts and minds of all of us who were blessed to be able to watch him grow as a man and a basketball player. Thank you KB, every second of yours was truly a gift. pic.twitter.com/L4ux6qH6GU

— Myles "Flash" Garrett ⚡️ (@MylesLGarrett) January 26, 2020
Linebacker Mack Wilson said:
The whole world hurt after this one. 😓 Felt like Kobe touched every last one of us. 💔

— Mack Wilson (@5mackwilson1) January 26, 2020
Linebacker Joe Schobert:
Honestly this is so hard to believe…. #RIP https://t.co/OR8ko7BE02

— Joe Schobert (@TheSchoGoesOn53) January 26, 2020
Tight end David Njoku:
Crazy. Can't even fathom. Rest In Peace to an a Icon. Prayers out to his family

— Chief David Njoku (@David_Njoku80) January 26, 2020
Loss of a Legend
Bryant was an extraordinary athlete with amazing gifts.
He spent his entire 20-year career with the Los Angeles Lakers.
An 18-time All-Star and five-time NBA champion, Bryant retired after the 2015-2016 season.
At the time of his retirement, he was ranked third in NBA history in scoring.
LeBron James passed Bryant's mark on Saturday and the two paid tribute to each other.
On Saturday night, LeBron James spoke at length about the significance of Kobe's impact on his life. https://t.co/1lzMRqTqGT

— ESPN (@espn) January 27, 2020
Post-retirement, Bryant stayed busy with a number of business opportunities.
Among his interests were writing and developing film projects.
In 2018, Bryant won an Academy Award for Best Animated Short Film for his film Dear Basketball.
Bryant is survived by his wife, Vanessa, and three daughters Natalia, Bianka, and Capri.