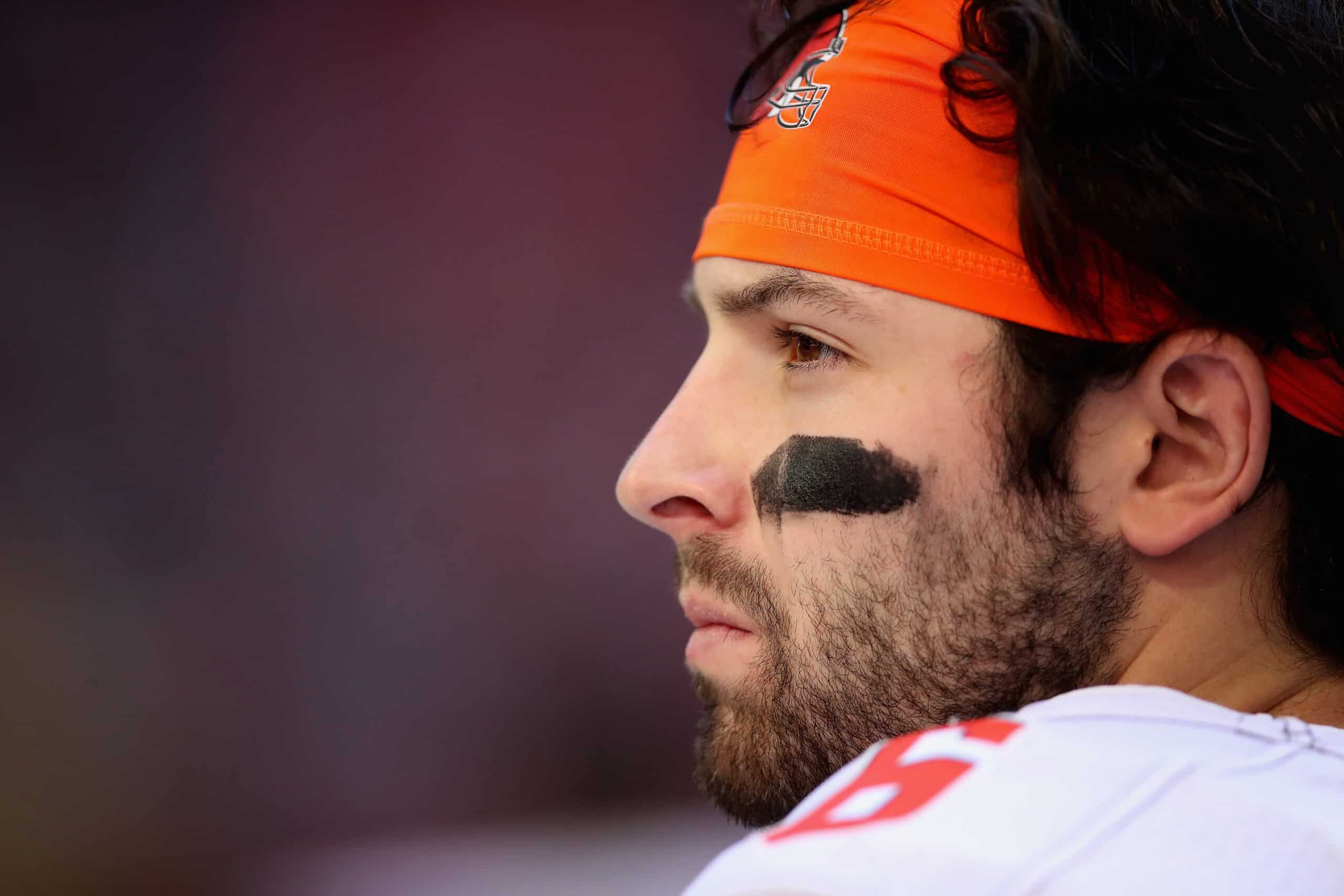 Cleveland Browns quarterback Baker Mayfield likely does not read all of the press about himself or his team.
Regardless, he knows that 2021 is a pivotal one for the franchise, city, and for himself personally.
That is probably the impetus for the message he sent out as training camp is set to begin.
On Instagram, Mayfield posted a series of pictures of himself in the 75th Anniversary uniform.
He also quoted the following song lyrics from @justmike
Those lyrics are:
"Had to put the time in to let 'em know what time it is"
After the lyrics, Mayfield added his own personal quote that said:
"Year 4 incoming for this small incapable walk on."
Here is the Instagram post.
View this post on Instagram
What Does It Mean
It looks to be personal motivation for Mayfield.
Mayfield's story is now well known.
He was often an afterthought in the college recruiting process after succeeding at Lake Travis High School.
His dream school was Oklahoma, but they dashed his hopes with no offer.
He heard the critiques and allowed them to motivate him.
Mayfield eventually found his way to Oklahoma.
He won the Heisman Trophy and became the first overall draft pick of the 2018 NFL Draft.
Doubters Still Remain
"Baker Mayfield is a star. … This is going to be the year that Brandon finally says, 'Baker Mayfield — that's the guy!'" — @getnickwright pic.twitter.com/LIh19n95J9

— First Things First (@FTFonFS1) July 26, 2021
Though Mayfield turned it around and was successful at Oklahoma, his doubters followed him to the NFL.
The Browns were an organization in turmoil, and Mayfield suffered as a result.
With the rough waters hopefully in the past, Mayfield is looking ahead to a bright 2021 season.
Clearly, he never forgets the doubters that have criticized him throughout his career.
He uses their words to push himself to work harder and improve his game.
Mayfield's outlook for 2021 is the best it's been since he came to the Browns four years ago.
He has a loaded team full of playmakers and superstars.
This team has big goals, and the fate of the offense rests on how well he executes.
Hopefully, Mayfield has a career-best 2021 that quiets the doubters at least temporarily.