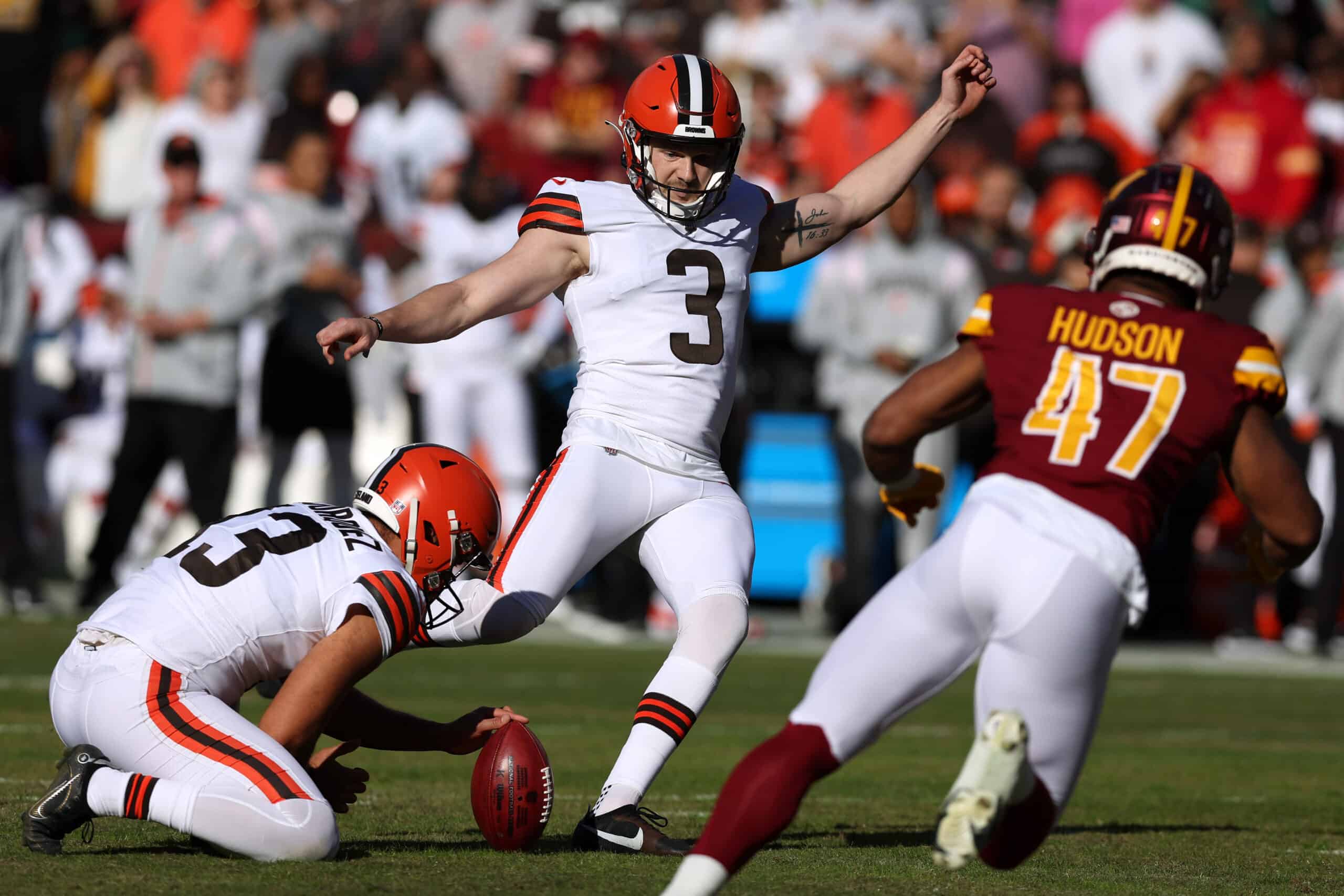 It took longer than expected, but the Cleveland Browns have finally made a decision about their kicker situation.
Following a never-ending string of issues in training camp and the preseason, it seems like they no longer trust Cade York, at least as their starter.
The fact that they traded for Los Angeles Chargers kicker Dustin Hopkins proved that they intended to swap kickers.
However, Tony Grossi of ESPN Cleveland reports that given Hopkins' injury woes from last season, the Browns could still be hoping to get York on their practice squad as an insurance policy.
.@TonyGrossi thinks Cade York could end up back on the Browns practice squad. Would you be down for that? pic.twitter.com/qdVEZjehIJ

— ESPN Cleveland (@ESPNCleveland) August 28, 2023
York was fairly erratic in his first season in the league, and he wasn't any better in the preseason.
He missed four of his eight field goal attempts, including two that could've won his team some games, so they cannot afford to have him on the field this year.
His body language and confidence seemed way off, even when HC Kevin Stefanski was still one of his public and strongest supporters.
As for Hopkins, he's coming off dealing with a hamstring injury that kept him on the shelf for most of last season, going nine-for-10 in six games.
He had signed a three-year extension with the Chargers, who had no choice but to move on and find him a replacement right away, so the Browns were lucky enough to get a solid replacement at this point in the offseason.