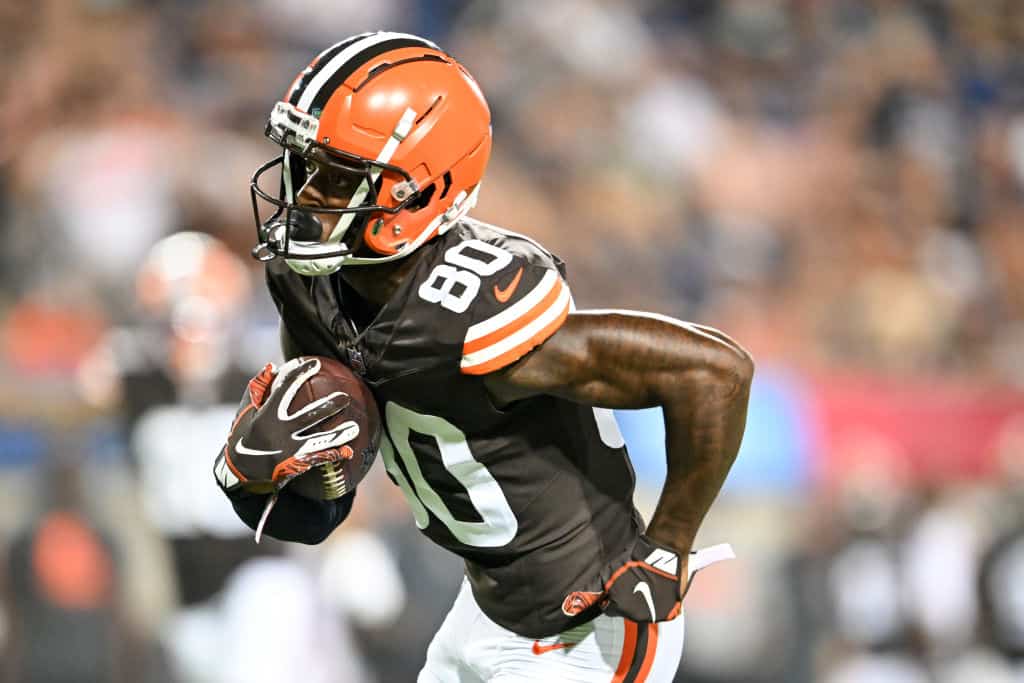 The Cleveland Browns may have found a true gem in Austin Watkins.
Unfortunately, as great as he's been during the preseason, there's only space for so many players, and he might not be one of them.
According to ESPN insider Tony Grossi, the Browns could find a way to get him onto the practice squad, but he has way too many bodies ahead of him to actually make the team.
"They'll probably try and get him into the practice squad," – @TonyGrossi on Austin Watkins.

Do you think Watkins should make the Browns 53-man roster? pic.twitter.com/YCjWiYkzAI

— ESPN Cleveland (@ESPNCleveland) August 28, 2023
Watkins has reportedly spent most of the last few practices working out with second and third-string quarterbacks, and he hasn't been with the special teams' first unit either, so it seems like he's not going to make the roster.
GM Andrew Berry could favor players he drafted, which would obviously make sense if it wasn't for the fact that Watkins has absolutely balled out in the preseason.
He's been arguably the most productive player, and he's made some impressive grabs to showcase his athleticism and route-running skills.
Of course, he has yet to face an actual NFL defense and most of his production came against backups, but the guy has been one of the most impressive players league-wide throughout the course of the preseason.
It's not usual to see a team like the Browns having that much depth at the wide receiver position that they can literally even think about letting a guy like Watkins walk away.
But that only speaks volumes of how good this team could be next season, and why they shouldn't settle for anything less than a deep postseason run.