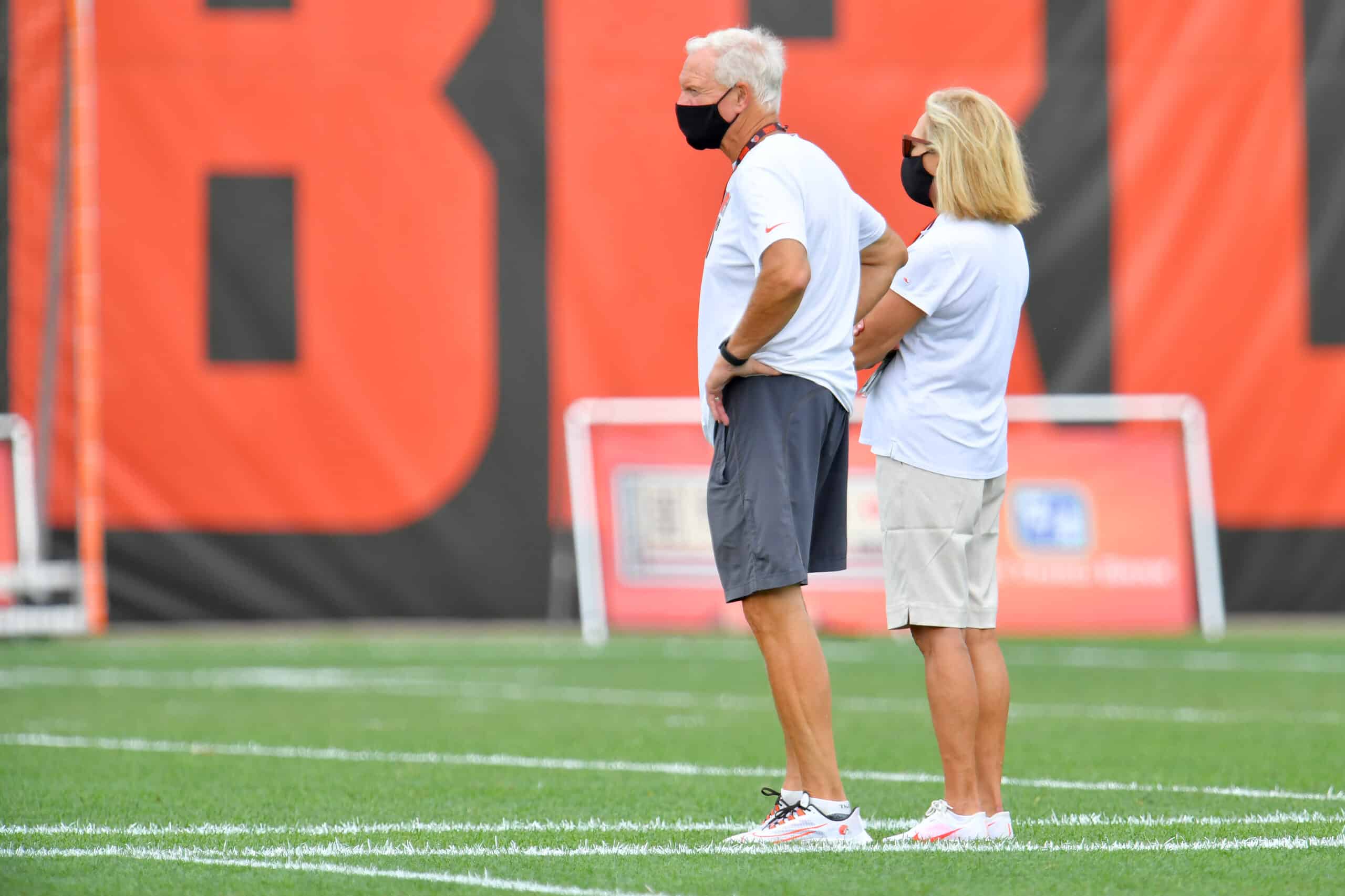 Preparations are underway for the Cleveland Browns players to arrive at training camp on July 27.
One of the last-minute preparations involved securing a corporate sponsorship with CrossCountry Mortgage for the Berea facility.
We're proud to welcome @crosscountrymtg to the team as our official mortgage partner. CrossCountry Mortgage's nationwide presence continues to expand, and so will our Berea facility. Introducing the CrossCountry Mortgage Campus! pic.twitter.com/SlyKT1OWy6

— Cleveland Browns (@Browns) July 22, 2021
The CrossCountry Mortgage Campus
The deal was announced on the Cleveland Browns website.
"The Cleveland Browns and CrossCountry Mortgage, LLC have announced a long-term partnership, which includes naming rights to establish the 'CrossCountry Mortgage Campus' for the team's real estate footprint in Berea."
Meanwhile
Everyone will continue to simply call it
"Berea" https://t.co/GBpZ8djwpj

— Roger 1st in Cuyahoga Falls (@R1stII) July 22, 2021
CrossCountry is now the official mortgage partner of the Cleveland Browns.
No timeline for the length of the partnership has been publicized.
The Founder/CEO of CrossCountry Mortgage, Ron Leonhardt, Jr., is a lifelong Clevelander and an avid Browns fan.
Berea Is Expanding
The Browns have been training at the facilities in Berea since 1999.
The Haslam family has prioritized making improvements to the facility since they purchased the team in 2014.
Demolition began last month on several homes and a church near the complex.
The Browns have been steadily purchasing neighboring properties with a goal of expanding the existing 13-acre property.
In mid-June, 92.3 The Fan received a statement from a team spokesman which read as follows:
"In addition to making significant investments to improve our team facility in recent years, including in partnership with the City of Berea, Haslam Sports Group has acquired a number of properties in the area surrounding our current footprint. While plans are not final, it is part of our strategic vision for our long-term home in Berea to ensure we continue to provide our organization, players and Browns fans with first-class resources in all aspects of our football and business operations. Currently, some of the structures are being deconstructed as we further evaluate the future of our facility. As always, we will be mindful and respectful of our neighbors while working with local officials to safely and effectively complete the process."
The Browns have extended their lease to remain in Berea through 2039.