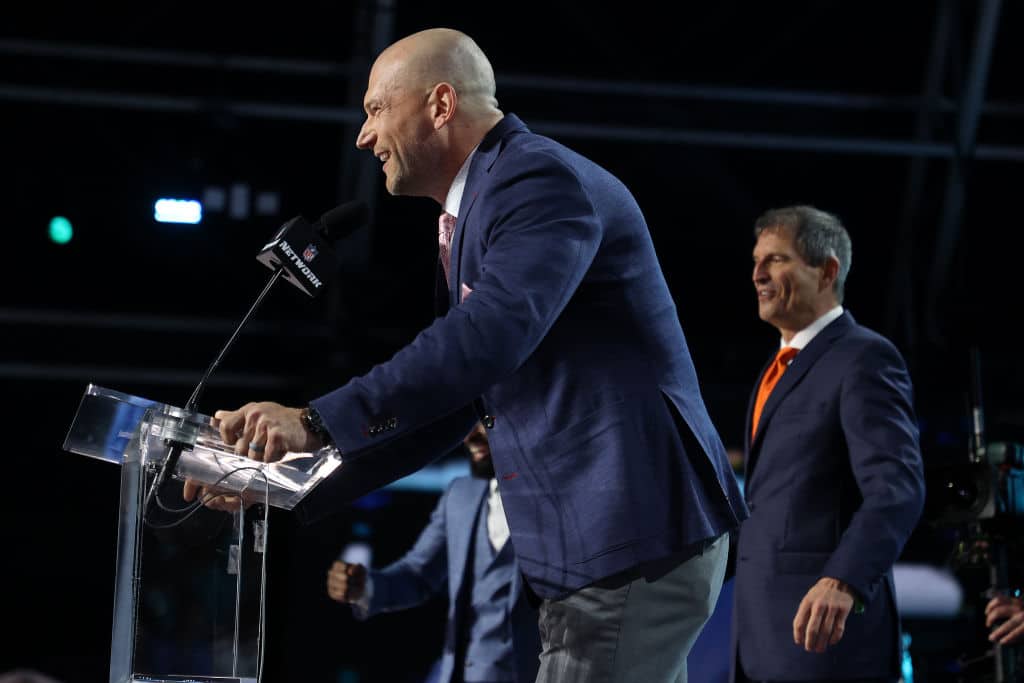 Tonight is the NFL Honors ceremony.
This ceremony features awards for various achievements across the league, including MVP, Rookie of the Year, and Coach of the Year.
Besides these achievements, the Hall of Fame class for the year is announced.
Could this be the night for a storied Cleveland Browns player?
Could be a big day today for this guy 👀@joethomas73 | @ProFootballHOF

— Cleveland Browns (@Browns) February 9, 2023
Joe Thomas is one of 15 players that was named a finalist for the Class of 2023.
This was the first year that Thomas was eligible for the Hall of Fame, now that he has now been retired for five seasons.
Thomas is one of the most famous Browns in history, considering that he played left tackle for the team for his entire 11-year NFL career.
Not only is Thomas regarded as one of the best players in Browns history, but he is one of the greatest left tackles that the NFL has ever seen.
Thomas is a six-time first-team All-Pro, a ten-time Pro Bowl participant, and was a member of the NFL's 2010s all-decade team.
He also holds the NFL record for most consecutive snaps, with 10,363.
If inducted tonight, Thomas will be the first Browns player in the Hall of Fame since Mac Speedie and Bill Cowher were inducted in 2020.
Thomas would be the 24th Browns player in the Hall of Fame, cementing his place in history.
Will the NFL select Thomas as one of their latest inductees tonight?
Many Browns fans have assumed that he will be a shoo-in, but of course, we will need to wait and see.