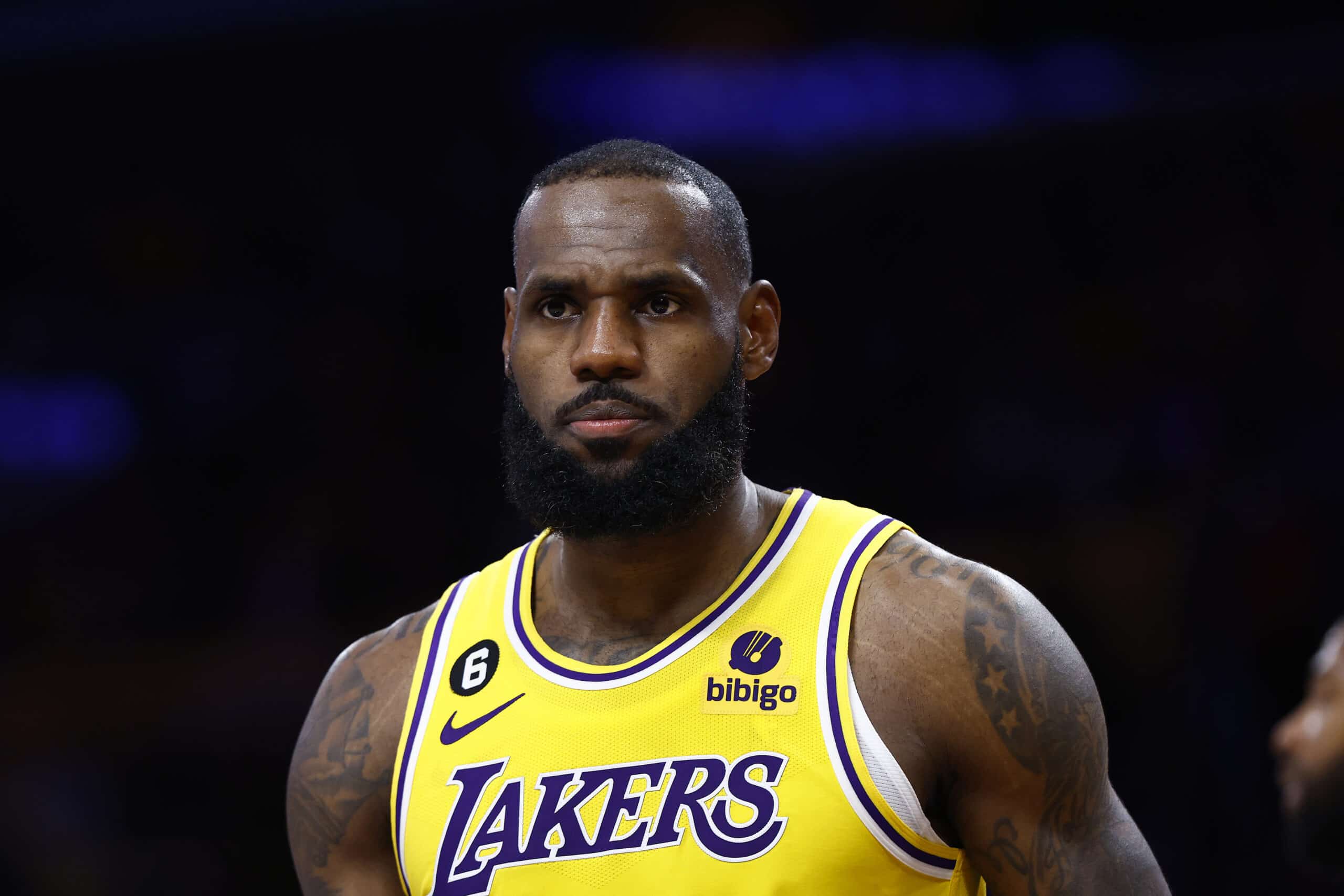 The Cleveland Browns legend, Joe Thomas, understands the significance of what LeBron James achieved last night.
He was one of many people to congratulate James on breaking the all-time scoring record in the NBA.
Congrats to @KingJames for breaking the unbreakable record from @kaj33!

What an incredible lifetime accomplishment! The man who exceeded all of the impossible hype coming out of high school; is showing no signs of slowing down as he gets close to 40!

Simply incredible!! https://t.co/4ZCrKvNNz6

— Joe Thomas (@joethomas73) February 8, 2023
Thomas and James are both similar in that fact that they played for many years in Cleveland.
Also, they were both two of the bests in their particular sports.
Spending a large majority of his career with the Cavaliers, James will always be a fan favorite in Cleveland.
He brought them their first NBA championship and had many other finals appearances.
In his 11 seasons with the Cavs, LeBron scored 23,119 of his 38,390 points.
He broke a record that many people thought was unbreakable.
Kareem Abdul-Jabbar held the record for 39 years before James came along to break it.
With James still playing at an elite level, he has many more points to score in his career.
More than likely he will be at a point where his record will seem unbreakable.
The city of Cleveland should be ecstatic about James breaking this record.
He will forever be a large part of the Cavaliers' history and one day his jersey will be in the rafters.
Also, it is all but a certainty that he will have a statue outside of Rocket Mortgage Fieldhouse in Cleveland.
James was once viewed as a villain in Cleveland after leaving to sign with the Miami Heat.
But, the title he ended up winning for them in 2016, made up for it all.
James will forever be "just a kid from Akron."