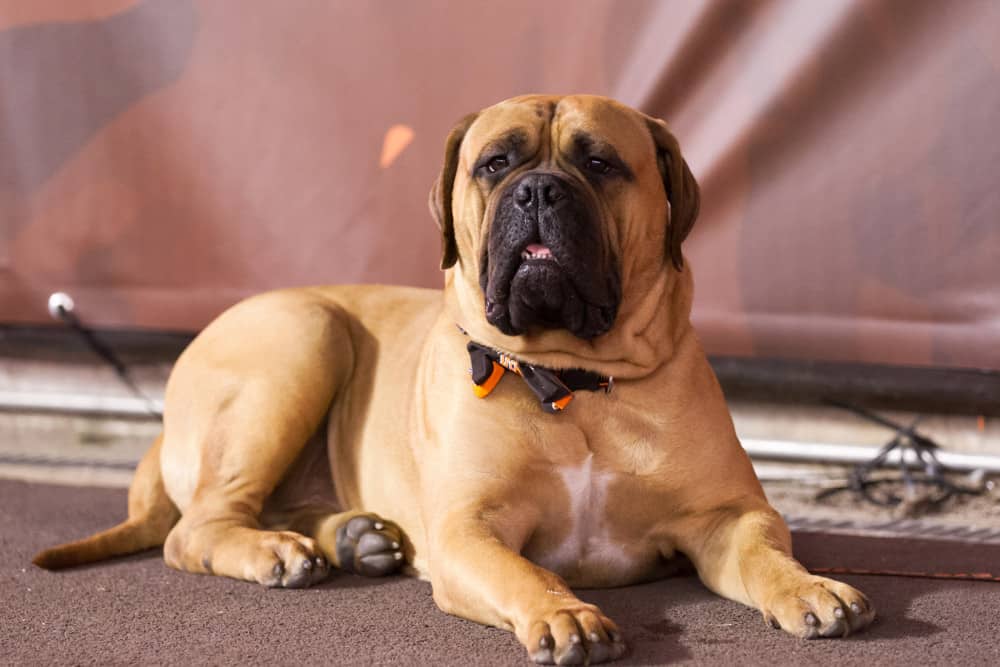 Cleveland Browns fans have to face the loss of another beloved sports icon today.
Swagger, the team's tail wagging mascot for most of the past six years, has died.
We're heartbroken by the passing of our beloved mascot, Swagger.

As a constant presence on gameday and the leader of the Dawg Pound, Swagger was a proud member of our team for 6 seasons. RIP. 💔

📰 » https://t.co/dBfppFXsfe pic.twitter.com/m5Btmf0Ko3

— Cleveland Browns (@Browns) February 7, 2020
According to his handler, Justin McLaughlin, Swagger's death was not expected.
That is despite the cancer diagnosis Swagger received last year.
Swagger had been doing well during cancer treatment.
But he could not recover from a stroke suffered earlier today, according to McLaughlin.
Short-Lived Retirement
Swagger officially retired as the Browns mascot earlier this season.
The dog's puppy, SJ, took over for his father in Week 10.
#NFL: Cleveland @Browns pup Swagger has retired, his son SJ will lead the team out for the first time tomorrow afternoon https://t.co/kR5MI5EmIl

— WSYX ABC 6 (@wsyx6) November 9, 2019
The Browns announced that SJ will continue in the mascot role "into 2020 and beyond."
Swagger served as the Dawg Pound captain in his final game.
He made his Browns debut in 2014 as a 1-year-old pup.
Besides leading the team out of the tunnel before every home game, Swagger mingled with fans on Dawg Pound Way.
Browns: Dawg Pound? Swagger is in the house! STL vs CLE Dawg Pound Drive pic.twitter.com/Lc2NdCKsyj

— Bill Porter (@BMack764) August 23, 2014
He headlined hundreds of special events over the years.
Before retiring to concentrate on his health, Swagger missed only one home game.
That was the "home" game played in London against the Vikings in 2017.
Swagger's Love was "Felt by Thousands"
Justin McLaughlin announced the sad news on Facebook.
This is Swagger's handler via #Browns Reddit RIP sweet prince pic.twitter.com/rvrC9Ucfve

— Jonathan Peterlin (@JPeterlin) February 7, 2020
After explaining what happened, his feelings for the bullmastiff poured out.
"We will always remember (Swagger) as the most loving dog we ever encountered,"
"His love was felt by thousands of people literally all around the world," said McLaughlin.
Justin McLaughlin is the son of Fred and Debbie Mclaughlin.
The parents own the FD Farms in Rootstown, Ohio.
Swagger and SJ were both born on the McLaughlin's farm.
@Browns Swagger is Retired. This old boy understands #BROWNS PAIN!!! pic.twitter.com/X51dnkyG7Z

— B o B (@robertleusch) October 16, 2019
When Swagger retired, Carlos Oseguera, senior director of fan experiences for the Browns organization sang his praises.
"Swagger has been a huge part of our team since 2014 and the fans love him."
"He's been the utmost professional through his years of service."
"Doggy Heaven Got a Good One Today"
Browns fans had #Swagger trending on social media in minutes.
Tributes poured in quickly.
Baker Mayfield was among the first to chime in on Instagram.
But everyone loved Swagger.
R.I.P. Swagger, you will be missed. 💔😥🐶 #Browns pic.twitter.com/8J7DLjo8Gx

— Pumpkinhead 🎃 (@PumpkinNation) February 7, 2020
And Swagger loved them back.
RIP Swagger 😢 You will be missed 🙏 @Browns @_SarahMcPherson pic.twitter.com/BUA9CoQIaH

— Chuck McPherson (@_ChuckMcPherson) February 7, 2020
Swagger didn't let the Browns' losing ways affect his happiness.
RIP sweet Swagger..🧡🤎 The Beckers sure loved having you a part of the Browns.. @Browns https://t.co/56EWy9KvbL pic.twitter.com/0g6OzsgvcQ

— Nancy Becker (@MrsNancyBecker) February 7, 2020
The Browns added a video to their original announcement.
RIP Swagger. 💔 pic.twitter.com/n0KNYh3EEQ

— Cleveland Browns (@Browns) February 7, 2020
If all dogs go to heaven, maybe Swagger will put in a good word for the 2020 Browns.
RIP Swagger 2014-2020