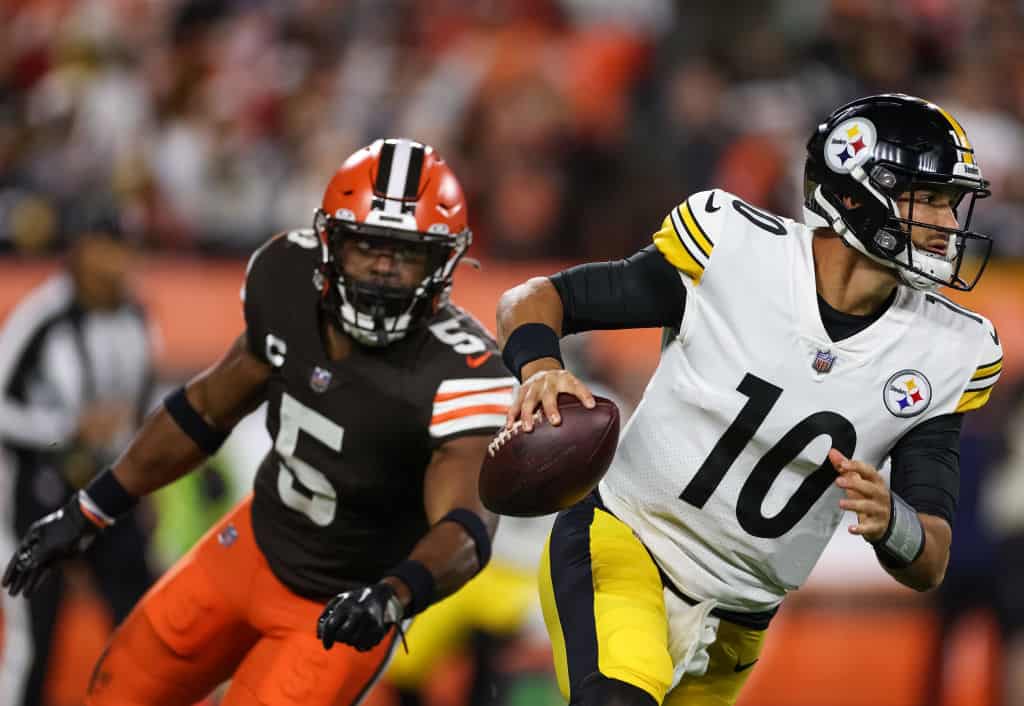 The Cleveland Browns are continuing to make improvements to their defense this offseason.
They have already signed the likes of Juan Thornhill and Dalvin Tomlinson, but continue to improve.
On Wednesday the Browns brought back one of their players.
According to Adam Schefter, linebacker Anthony Walker has agreed to a one-year deal.
Browns' free-agent linebacker Anthony Walker, who visited this week with the Commanders, has agreed to return to Cleveland on a one-year contract, per source.

— Adam Schefter (@AdamSchefter) March 22, 2023
Many Browns fans are thrilled with the moves they have made this offseason.
The front office has been aggressive to sign good players and create a much better roster.
The Browns are really going to win the Super Bowl this year.

Wow.

— Daniel Corrigan (@Corrigan_Tweets) March 22, 2023
Cleveland will have their work cut out for them in 2023.
Not only are they in a tough division (AFC North) but the AFC as a whole is loaded with good teams.
Many people think that Walker made a major impact on the Browns last year.
Even their defense got worse once he went out with an injury.
Browns were a different defense w/o him

— Z (@Mid20sBurner) March 22, 2023
Most people outside of the Browns fan base do not understand the importance of Walker.
He might have not gotten national recognition, but Browns fans appreciated his play.
Great! Veteran leader who is well respected in the locker room. Not to mention he was playing well before injury last season

— Robert Grays (@QuietStormOf82) March 22, 2023
Walker will be 28 years old next season.
Even though he is coming off a major injury, many people expect him to be impactful again.
The Commanders tried to steal Walker away from Cleveland but were unsuccessful.
Many Commanders fans were upset that their team could not complete this deal.
Of course he did

— Nahtarian Warren (@NahtarianWarren) March 22, 2023
But Browns fans should be thrilled that Walker is back in the fold.
Now all you can hope is that Walker will be able to stay healthy for the full season.