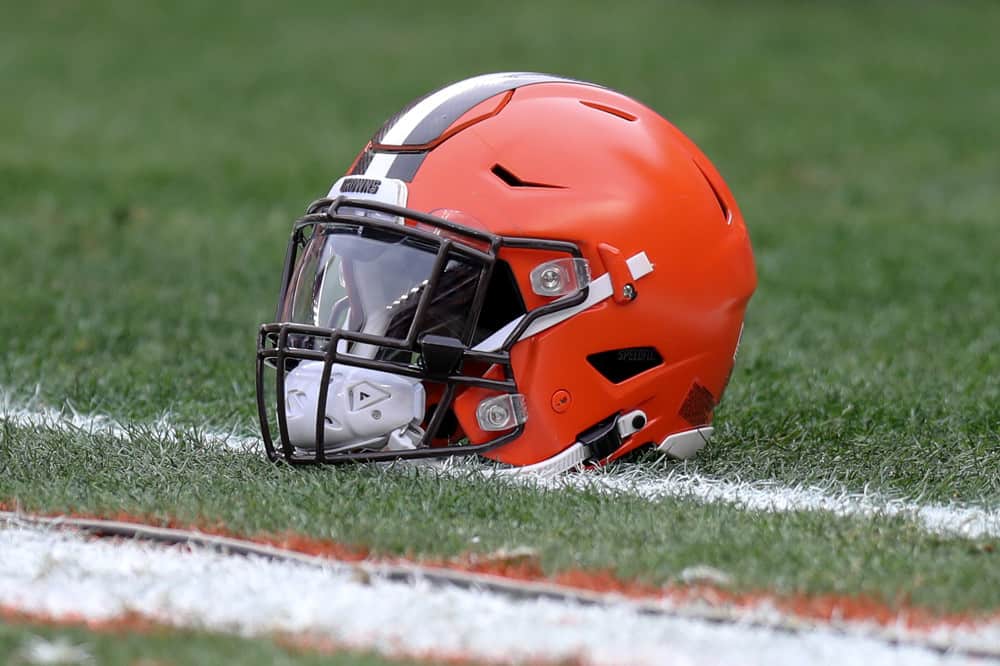 By all accounts, Anthony Walker's recent visit with the Washington Commanders went well.
But he'll play for the Cleveland Browns for at least one more season.
Multiple sources say Walker will sign a one-year contract to return to Berea for the 2023 season.
That will make a lot of his defensive teammates happy.
Browns' free-agent linebacker Anthony Walker, who visited this week with the Commanders, has agreed to return to Cleveland on a one-year contract, per source.

— Adam Schefter (@AdamSchefter) March 22, 2023
Jeremiah Owusu-Koramoah and Greg Newsome are among those publicly encouraging Walker's return.
And after watching Cleveland's defense struggle after Walker's injury, who can blame them?
Walker wasn't a very flashy player, but his range and tackling solidified the middle of a porous unit.
But a torn quadriceps benched him after just 3 games last season.
Best Available Option For Browns? 
Cleveland changed defensive coordinators after the 2022 season, hiring Jim Schwartz.
Andrew Berry signed a handful of strong linemen in a bid to strengthen the weakest part of his defense.
Along with Schwartz's front-line pass rush scheme, the unit will be unrecognizable to Browns fans.
For that reason, an argument about Walker's "fit" in Cleveland is moot.
Its a bad idea if the #Browns dont resign Anthony Walker Jr

In 16 games

-119 total tackles
(10.9% missed)

-44 run stops

-Zero TDs allowed in coverage

When there is a huge drop off the second a player leaves the field, you should keep him around
pic.twitter.com/8SYucwdDRj

— Mac🦬 (@tha_buffalo) March 20, 2023
We don't really know how Schwartz envisions the linebackers' roles.
This means the popular Browns defender was seen as the team's best option in the position.
But we do know Schwartz values lateral speed, vision, and sure tackling, traits Walker brings to the table.
We can wonder how Bobby Wagner might look in orange, but the position is well-covered by Walker.
What It Means For The Browns 
Jim Schwartz promises a more aggressive defense in 2023.
And Andrew Berry's free agency emphasis on the front line indicates a premium in strength and tackling.
One could argue that the improved personnel up front diminishes the role of linebackers.
But Schwartz likes to spread his linemen wide, which could expose the linebackers against the run.
#Browns LB Anthony Walker Jr. (#5) had an excellent game vs. NYJ against the pass. He led all defensive players with 2 pass deflections, and two coverage tackles. Walker has a 2-week PFF grade of 90.8 overall. Currently a top 5 coverage LB in the NFL.
pic.twitter.com/TugGnxHIbg

— Matt Wilson (@CoachWilson66) September 20, 2022
Count this writer among those anxious to see what that looks like in September.
Meanwhile, Walker provides more than on-field playing ability.
He is a solid leader on the sidelines and in the locker room.
And in an important year full of change, that will be as important as anything we see in the box score.