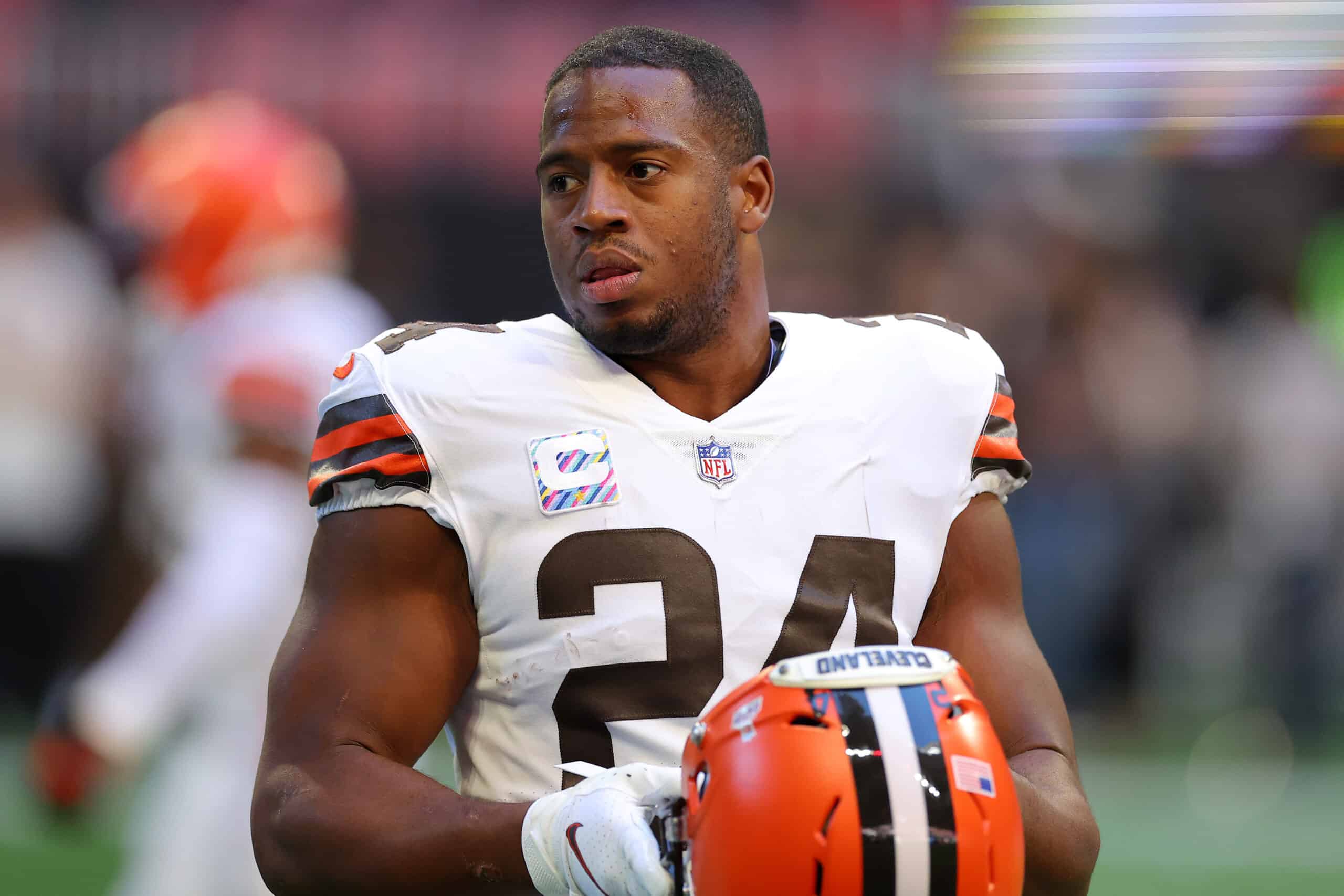 The Cleveland Browns lost more than just a divisional game vs. the Pittsburgh Steelers.
Minkah Fitzpatrick's hit put an early end to Nick Chubb's season, and it was obviously a massive blow to their aspirations.
Kevin Stefanski and his staff had no choice but to adapt and adjust and change the offensive gameplan going forward, as everybody knows, there's no such thing as replacing a guy like Chubb.
However, GM Andrew Berry recently talked about his new-look RB room.
In an interview with 92.3 The Fan, Berry talked about how they feel confident about Jerome Ford and Kareem Hunt's complementary skill set, even though Chubb is a "unicorn" and a guy with a unique game.
#Browns GM Andrew Berry on @afternoon923FAN on RB without Nick Chubb: "Nick is a unicorn. He's one in a million. We do think we have guys that have complementary skill sets. We feel pretty good about (Ford, Hunt). We'll be able to mix and match appropriately."

— 92.3 The Fan (@923TheFan) October 4, 2023
Ford was expected to have a solid role out of the backfield, but as a backup, not as the main guy.
As for Hunt, the team didn't even rush to sign him at the end of the season, and some fear he may not have that many miles left in the tank.
On the other hand, this could also be a bit of a blessing in disguise.
The team must rely heavily upon Deshaun Watson's shoulders now, and that gives him the perfect opportunity to prove that he can be an MVP candidate again and that he's worth every single penny the Browns will pay him for years to come.
The Browns enter their early-season bye week with a 2-2 record, which is far from ideal.
But this team still has a lot of fight left in them, regardless of who's on the field.