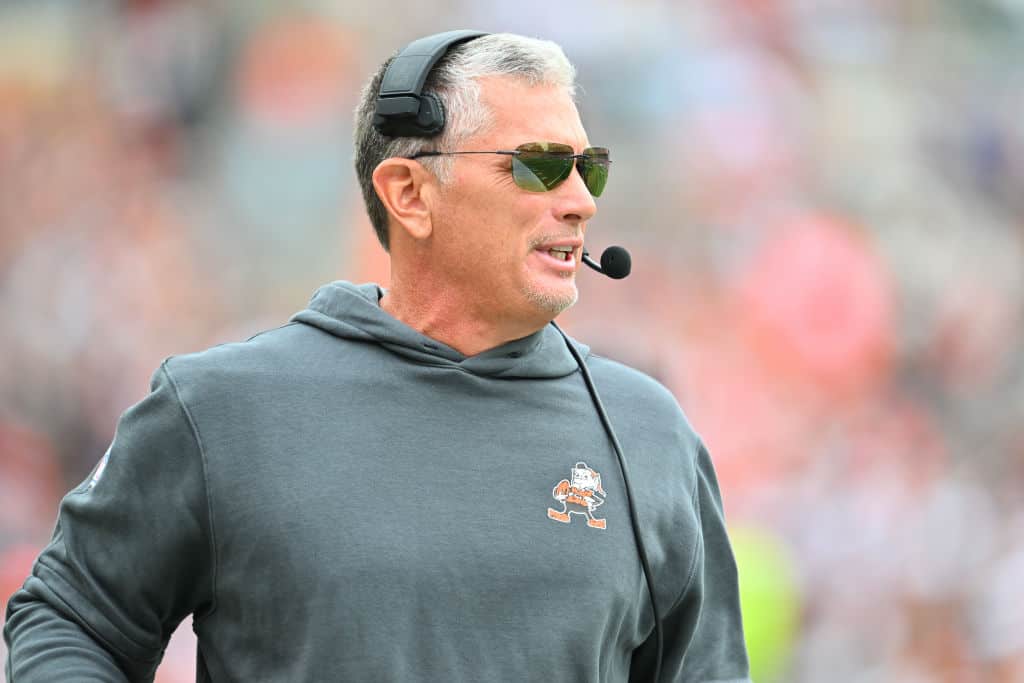 The Cleveland Browns needed a major turnaround this season, and their defense gave it to them.
GM Andrew Berry realized that they needed to go in a different direction, which is why he turned to Jim Schwartz to serve as the team's new defensive coordinator.
Notably, it didn't take long before Schwartz made an impact on the team, helping develop a winning culture and holding every single player accountable, regardless of his name or salary.
That's why Berry feels so pleased with the early returns of this new defensive identity, talking on 92.3 The Fan about how much he hopes that this team is able to carry these solid defensive performances into the future.
#Browns GM Andrew Berry on @afternoon923FAN on Jim Schwartz's defense: "I'm pleased with the progress that that side of the ball has made and I think they'll continue to play well for us."

— 92.3 The Fan (@923TheFan) October 4, 2023
The Browns' 2-2 record could be somewhat misleading.
The defense dominated on the road in that divisional matchup vs. the Pittsburgh Steelers, but the offense failed to keep up and eventually surrendered that loss.
Also, they were fairly good in that game vs. the Baltimore Ravens, but they were exhausted after the offense failed to move the chains and piled up three-and-outs without Deshaun Watson on the field.
Needless to say, the offense will steal most of the headlines, and everybody will talk about Watson and Amari Cooper.
But the Browns defense is actually the best in the league in terms in yards allowed per play, not to mention their spectacular pass rushing duo of Za'Darius Smith and Myles Garrett.
This Browns defense is for real, and they'll continue silencing their doubters for the remainder of the season.