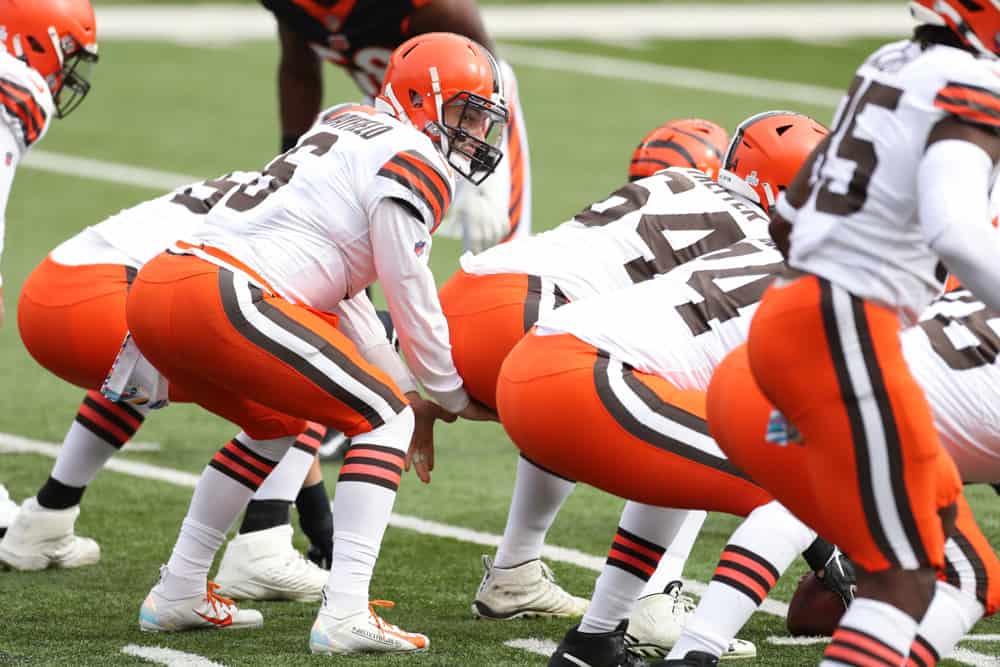 It won't be an easy road back to the postseason for the Cleveland Browns.
Last year, the Browns finished 11-5 and made the postseason.
The organization even upset the Pittsburgh Steelers in the first round.
However, the Browns are going to be forced to fight if they want to get back into the playoffs.
They come into the 2021 season with one of the toughest schedules in the entire NFL.
Defying The Odds
On paper, the Browns have one of the best rosters in the league.
They have a tremendous offensive unit and have upgraded the defense over the offseason.
However, it will be no easy task getting back into the postseason.
The Browns reportedly have the ninth-hardest schedule for the 2021 season.
The #Browns have the 9th hardest schedule in the League. This year people will not be able to say we played a weak schedule.

— Ironclaw Kolton #NebulaForLuminosity (@KoltonNebula) April 4, 2021
Cleveland's opponents on the 2021 schedule combined to go 140-130-2 last season.
That does include the 17th game versus the Arizona Cardinals that was recently added.
At least no one can call the Browns a fluke-team if they continue to succeed like they did a year ago.
Some of the 2021 games include matchups against the Kansas City Chiefs, Green Bay Packers, and a battle in Foxborough versus the Patriots.
The Browns will certainly have to earn their postseason spot, but this roster is capable of winning the division.
Taking Over The North
Cleveland does have one of the hardest schedules in the league, but it's easier than the rest of their division rivals.
Both the Ravens and Steelers own the two toughest slates in the NFL next season.
I'm going 1) @Browns 2) @Ravens 3) @steelers 4) @Bengals

The #Steelers have the toughest strength of schedule in 2021 with their opponents compiling a 155-115-2 (.571) record last season. I don't see them coming out in that division.

— HootHootHoot84 (@AHoot84) April 4, 2021
It's not any easier for the Bengals who are tied for the sixth-hardest schedule in 2021.
Who has the toughest/easiest schedule next season!?

The rankings for the 2021 strength of schedule ⤵️ pic.twitter.com/Oj8HV2OG8y

— NFL (@NFL) April 4, 2021
Last season, the Browns finished 11-5 and landed in third place in the AFC North.
It's worth noting that no other third place team finished with more than eight wins last season.
Fans should not expect three teams to have 11 wins or more in the North this time around.
The Browns do have a tough schedule, but it's not any easier for their rivals.
Whoever does come out as the division winner in the AFC North is certainly going to earn it.