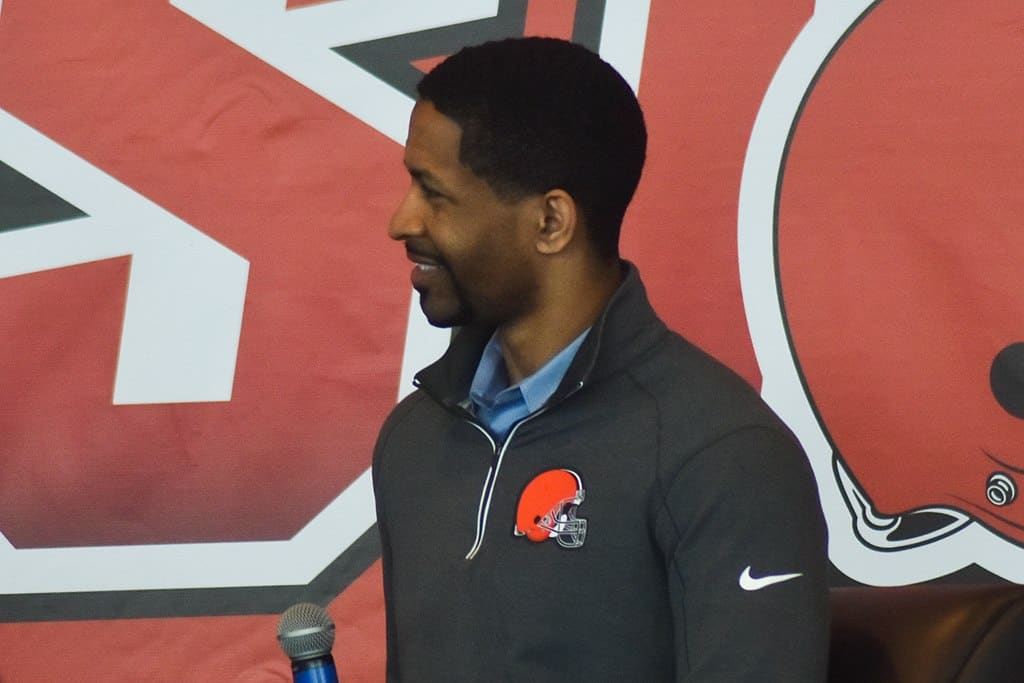 The Cleveland Browns formally introduced new general manager Andrew Berry at an introductory news conference on Wednesday.
Berry, 32, becomes the youngest general manager in NFL history, the Browns' 16th GM and the sixth since the Haslam family bought the team in 2012.
"My focus has really been on winning and doing the things within my role to make sure that we're doing everything possible to get this organization turned around," Berry said. "Quite candidly, that really doesn't mean anything (being the youngest GM in NFL history) unless we ultimately have success as a group."
Last season, Berry served as the Philadelphia Eagles vice president of football operations.
Berry said he learned three main things during his year in Philadelphia:
Pushing on any avenue to give the team a competitive advantage.
The importance of being deliberate in building a team and having the right mix of skillsets on a 53-man roster.
The focus on making sure the front office gets to know the players on a personal level.
Berry had served as the Browns' vice president of player personnel from 2016-2018.
The Browns had an 8-39-1 record during that span.
Berry said Wednesday he hopes his second stint with the Browns has more on-field success.
"That stretch was a very painful period for our fans, for the city and for everybody internally in the organization," Berry said. "I can assure you that all of us that were there during that time period, we were equally disappointed with the results during that time.

"Now, the one thing I can say is that the team, the organization is at a much different state than it was headed into that 2016 season. Whether it's the foundation of the roster, the overall strategy, it's no secret that the strategy at the time was to accumulate assets whether it's cap space, picks and players that would lead to a foundation of long-term success, but I can assure you that winning is at the forefront of everyone's minds in the organization and we're looking forward to pursuing that over the next several months."
In his previous position with the Browns, Berry helped lead talent evaluation efforts for the team, including college prospects and NFL free agents.
On Wednesday, Berry denied the Browns tried to tank to secure better draft picks during his previous tenure.
"Winning is always important. Winning was important then. It's important now. It will always be important,' Berry said. "The strategy, the state of the team was at a much different state.

"Certainly, accumulating resources, accumulating assets that was certainly part of the approach, but winning was also still a focus. As I mentioned early, we were all internally disappointed with the results during that time period."
Berry said he and head coach Kevin Stefanski have met with running back Kareem Hunt and wide receiver Odell Beckham Jr. after both players had their respective off-the-field issues.
"We're certainly happy to have them here, but again, everybody is going to have to fit into our culture in terms of being smart, tough and accountable and both of those guys know that," Berry said.
Rocky River police pulled Hunt over for speeding earlier this month and found marijuana in his car.
Hunt was cited for a speeding violation and will not face drug charges.
Beckham made headlines after LSU's victory over Clemson in the College Football title game.
After the game, Beckham gave LSU players cash and slapped a security officer on the butt in the locker room.
Police decided not to press charges against Beckham.