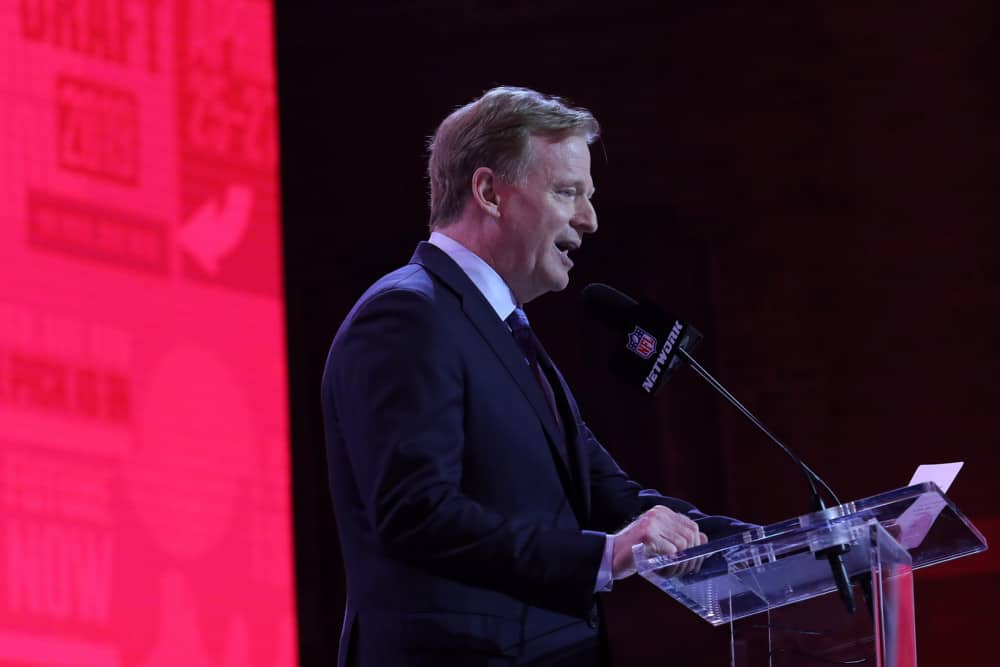 The Cleveland Browns own yet another high pick in an NFL Draft.
The Browns have pick No. 10 overall and a new front office handling the entire operation once again.
There is now the same initial mix of both fear and optimism among fans hoping for change this time.
General manager Andrew Berry spoke with the media at the NFL Combine and made it clear the Browns aren't going to be stubborn when it comes to potentially moving up or down from No. 10.
Mary Kay Cabot of cleveland.com shared the news.
#Browns Andrew Berry 'flexible' on trading up or down from No. 10 https://t.co/2EjhNFFmB5

— Mary Kay Cabot (@MaryKayCabot) February 27, 2020
This is to be expected for several reasons.
Browns Keeping Options Open
Not being open to draft day trades would be a silly strategy for a team picking tenth.
Berry is smart to make it clear he is listening to offers.
That allows teams to keep the Browns in mind when it comes to making offers.
Moving back in the draft is not exactly what Browns fans want after so many years of mistakes made in the draft.
However, moving back a spot or two for a nice haul would not be as disastrous when the pick is already No. 10.
Doing so after originally picking second is what scarred fans back in 2016.
Few GMs will come out and say they are not open to any trades.
Even the Cincinnati Bengals may send out small hints about being open just to see the offers that roll in.
One offer may be too good to pass up.
Don't Overthink This
The key for Berry is to not overthink what may end up being a simple decision.
If the Browns don't move up and pick No. 10 rolls around the team has to consider the prospects.
.@AKinkhabwala recaps EVP/GM Andrew Berry's first #NFLCombine media day and his plans for the 2020 Draft pic.twitter.com/YMqMIr8XK7

— Cleveland Browns (@Browns) February 26, 2020
If a top offensive lineman is available they should just draft him.
Yet if the team can move down a spot or two for another team seeking a position that isn't of need for the Browns, that is acceptable.
Too often in the past the Browns have tried to outsmart everyone else.
That has always resulted in disaster and Berry has to keep things simple in 2020.
Making a major trade and passing up on top talent could doom Berry's chances of success with an owner in Jimmy Haslam who is the opposite of patient.
Keeping it simple doesn't just apply to the lineman conversation.
There are top prospects like Xavier McKinney and Isaiah Simmons who are great prospects and potential picks at No. 10.
The worst thing that can happen is the Browns pass up on the top prospects at every position and settle for someone who was low on their board, just in the name of adding more and more draft picks.
The Browns appear to be in good hands with Berry.
He has a solid plan and one that is not drastic in any way.
Fans are right to be wary, and Berry must understand the criticism that could come if he moves down in the first round.
Moving up and taking a top guy is an entirely different story.