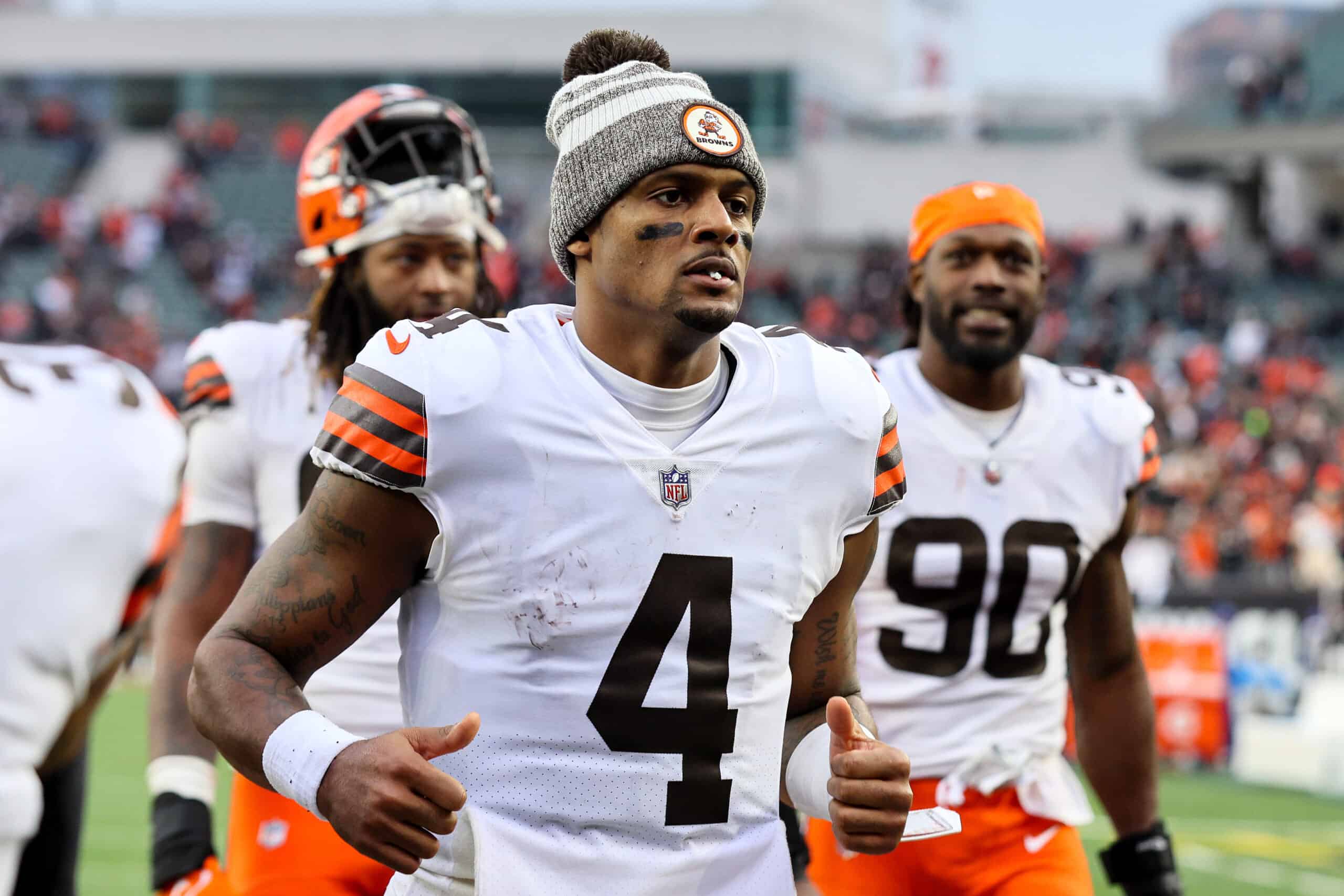 The Cleveland Browns faced plenty of criticism after trading for Deshaun Watson.
While he was undeniably one of the best quarterbacks in the National Football League, the timing was somewhat bad, at least from a PR standpoint.
Watson was facing two dozen civil lawsuits and accusations of alleged sexual misconduct.
He became a bit of a pariah and missed a full season before eventually being handed a hefty suspension.
Still, they didn't hesitate to sign him to a market-setting deal, even though they still had Baker Mayfield on the roster.
Unsurprisingly, Watson's first snaps in charge of the team weren't exactly impressive.
He had been away from the game for quite a while, and he needed more time to get his legs back under him.
Now, according to Browns insider Tony Grossi, the Clemson product is reportedly working overtime to go back to his former level and become one of the finest gunslingers in the league again.
"What I've been told is he's just so committed in getting back on his horse and being one of the top QBs in the NFL" – @TonyGrossi on what's he's heard about Deshaun's Watson off-season training and preparation. pic.twitter.com/iqyTxvlnxS

— ESPN Cleveland (@ESPNCleveland) March 30, 2023
When healthy, Watson is one of the most prominent dual-threat QBs in the NFL.
Even with a subpar supporting cast from time to time, he managed to put up video game-like numbers during his days with the Houston Texans, and the Browns are banking most of their success on his ability to go back to that level.
Watson is still quite young and could have his best years ahead of him, so fans are hoping he can get back on track and shut down all the outside noise that has surrounded him for quite a while now.