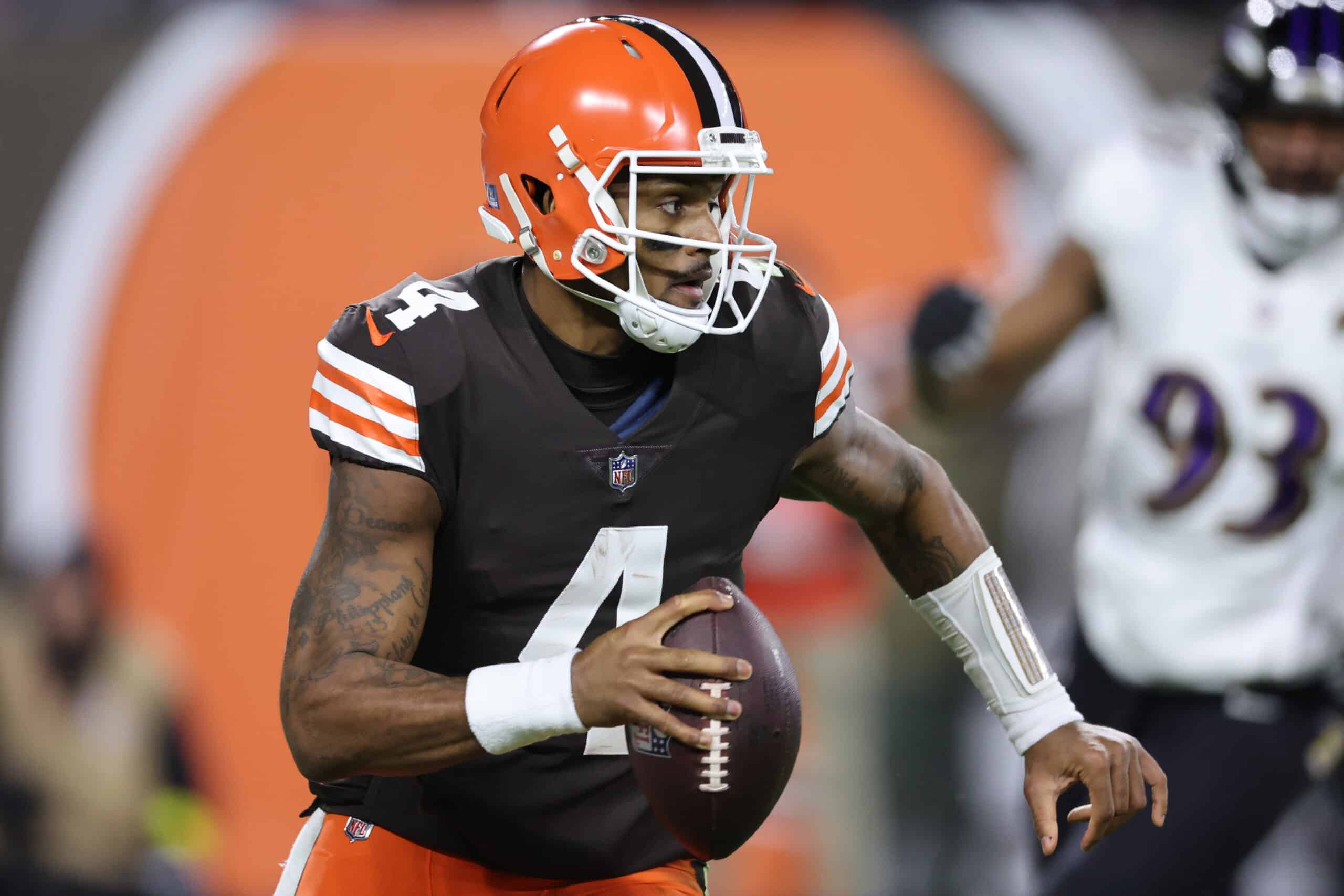 It's been quite a while since the Cleveland Browns traded for Deshaun Watson.
The move was met with criticism and mockery, as he was still tangled up in legal turmoil, but things really escalated once the team signed him to that massive contract.
Fast forward to today, and the debate about Watson's deal hasn't gone away.
If anything, Lamar Jackson's standoff with the Baltimore Ravens has made it a talking point once again.
Recently, former NFL star Brandon Marshall and Ashley Nicole Moss talked about Watson's deal, with the former claiming that Watson was a top-10 QB in the league at worst once he got that deal.
Moss states that the Browns overpaid for Watson because he had sat out an entire year and didn't have any MVPs, Super Bowls, or big playoff wins to show for it, whereas Marshall claimed that this situation only drove Lamar Jackson's value even higher.
Did the Cleveland Browns overpay to get Deshaun Watson? 🤔@BMarshall & @AshNicoleMoss debate 🗣️

"And this actually shows Lamar Jackson's value…"

Subscribe for the full #PaperRoute convo 📰 → https://t.co/dutFrwzC5k pic.twitter.com/kitCW1rDyk

— I AM ATHLETE (@IAMATHLETEpod) March 27, 2023
Whatever the case, it's true that Watson will need to do a whole lot to live up to that huge contract he signed in Cleveland; that's just a fact.
The upside and talent were there, the work ethic was there, and the market value was there, even if he missed an entire season with off-the-field issues.
The early returns weren't exactly encouraging, which, again, is understandable because he missed plenty of time, but don't expect the fans or the media to be patient with him if he doesn't start balling out for Kevin Stefanski as early as Week 1.