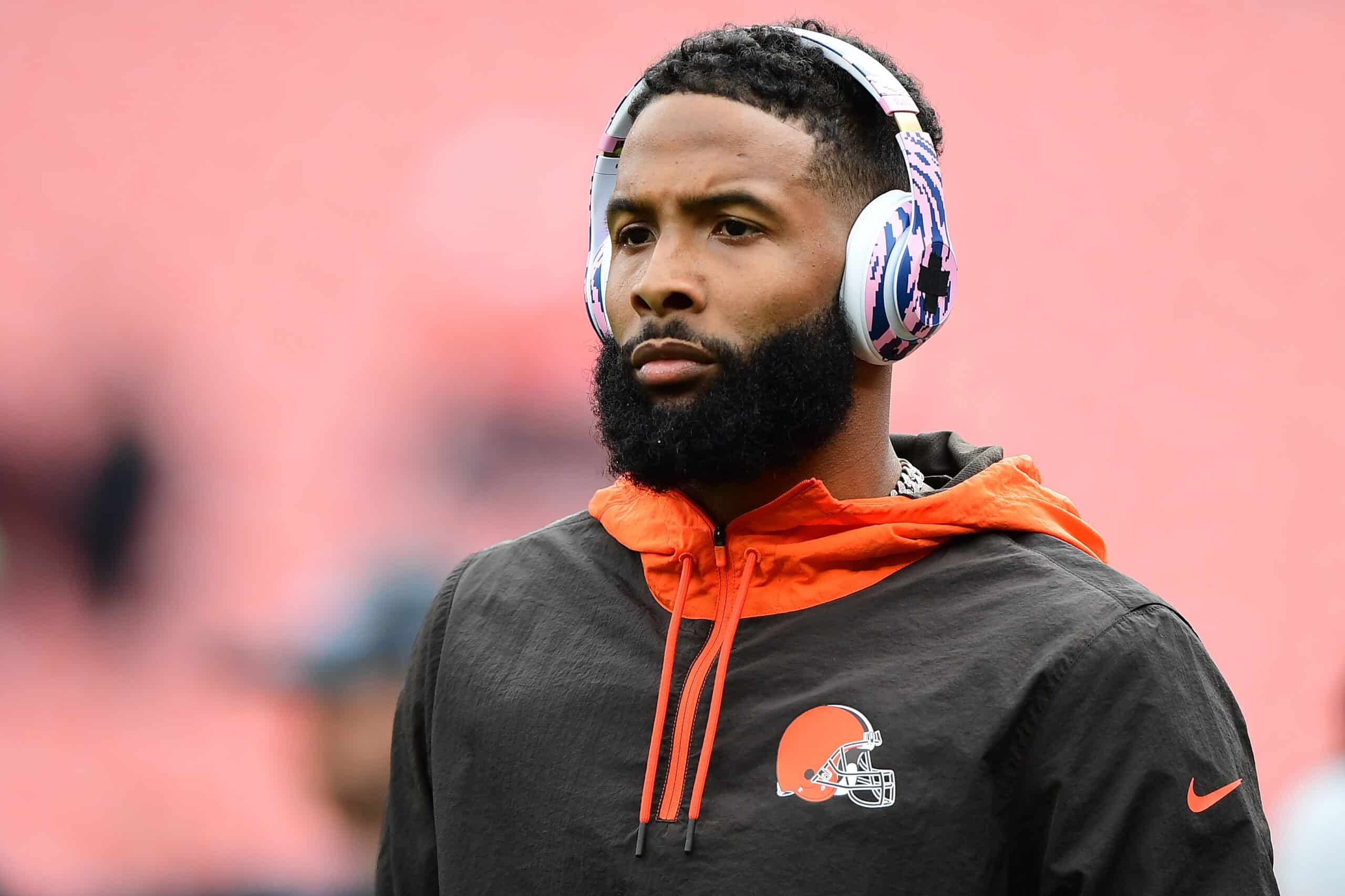 Everybody around the NFL is speculating about Odell Beckham Jr.'s future, and even the Cleveland Browns seem like a real possibility at this point in time.
That seemed quite far-fetched to even think a couple of months ago, considering how he left the team on not-so-good terms after a disappointing stint in Ohio.
But fans raved on social media after a video of him apparently meeting with and hugging Browns head coach Kevin Stefanski went viral on Tuesday night.
Beckham was spotted exiting a car at the NFL meetings in Arizona before walking towards another car and then hugging his former coach.
And while it just seemed like a friendly embrace, it didn't take long before the rumors flooded Twitter.
However, Cleveland analyst Tony Rizzo doesn't want the fans to get ahead of themselves.
During a recent show on ESPN Cleveland, Rizzo put all those rumors to sleep by stating that sometimes "a hug is just a hug," adding that the Browns didn't actually meet with OBJ, and affirming they're just not going to sign him.
"The Browns are not going to sign Odell Beckham Jr.," – @TheRealTRizzo

Sometimes a hug is just a hug.

Presented by @FDSportsbook pic.twitter.com/Ppcj4ZD2ZJ

— ESPN Cleveland (@ESPNCleveland) March 29, 2023
Of course, the prospect of having a fully-healthy OBJ next to Amari Cooper and catching passes from Deshaun Watson is mouth-watering to Browns fans.
But OBJ is reportedly demanding a steep salary, and it's not like his first tenure in Cleveland went all that well.
Multiple teams will continue to look into the possibility of signing the former LSU star, but it might take a while before he finds a new home, given all the injury concerns.