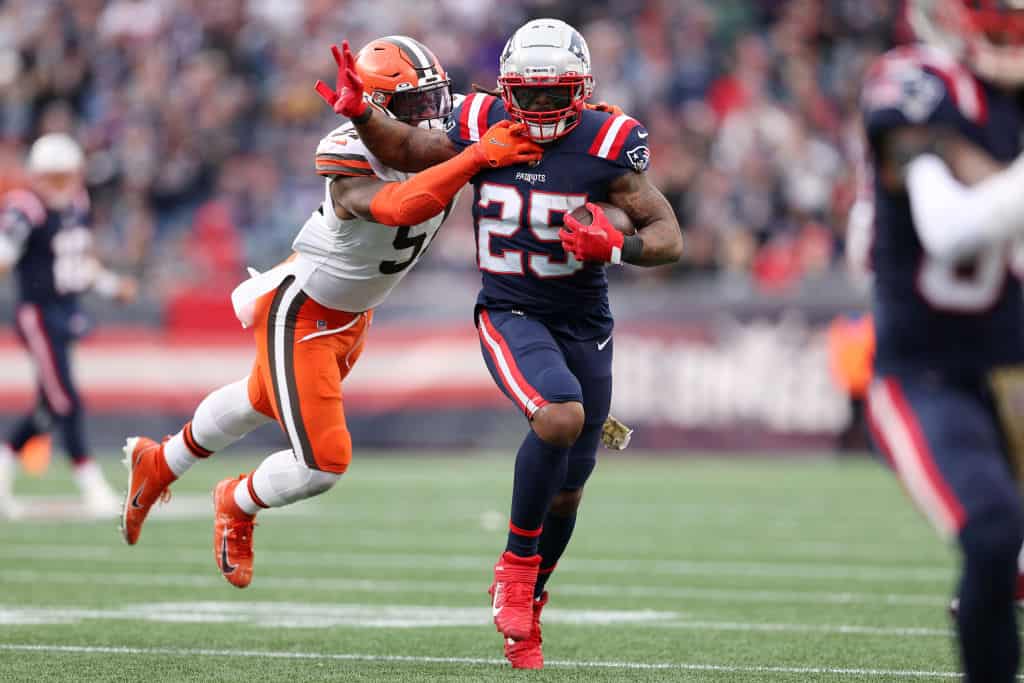 The Cleveland Browns have been steadily working during the legal tampering period and the first official day of free agency.
Thus far, their two biggest signings have been Dalvin Tomlinson and Juan Thornhill, and both should be instantly valuable.
After finishing the 2022 campaign with a record of 7-10, the Browns are on the hunt to improve their roster, especially with Deshaun Watson at the helm.
It appears that the team is in search of a new linebacker, per NFL analyst Aaron Wilson.
Veteran linebacker Mack Wilson talking with #Texans #Browns, per league source, and #Patriots are another potential option with no deal imminent. Former Alabama standout recorded 36 tackles, 1 1/2 sacks last season for #Patriots has 199 career tackles, seven for losses

— Aaron Wilson (@AaronWilson_NFL) March 15, 2023
The Browns had joined the Houston Texans and New England Patriots by talking with Mack Wilson.
Wilson is a four-year NFL veteran who began his career with the Browns in 2019.
He had a fantastic rookie season, racking up 82 tackles, one sack, and one interception.
In the next three seasons, Wilson was relegated to a backup role, starting just 17 games in total.
Will the Browns give him another chance?
Unfortunately, Wilson reported that the linebacker is heading back to New England.
#Patriots retain linebacker Mack Wilson on one year, $2.2 million, deal per a league source. Also drew interest from #Texans

— Aaron Wilson (@AaronWilson_NFL) March 16, 2023
Wilson spent the 2022 season with the Patriots, but only started in three games, playing in all 17.
Last year, he had 36 total tackles, a forced fumble, and one pass defended.
During the 2022 season, the Browns' defense allowed 22.1 points per game, which was near the middle of the pack around the league.
Now, the team must look elsewhere as they build a complete defense for 2023.
Will the Browns be able to make a run for the AFC North title in 2023?