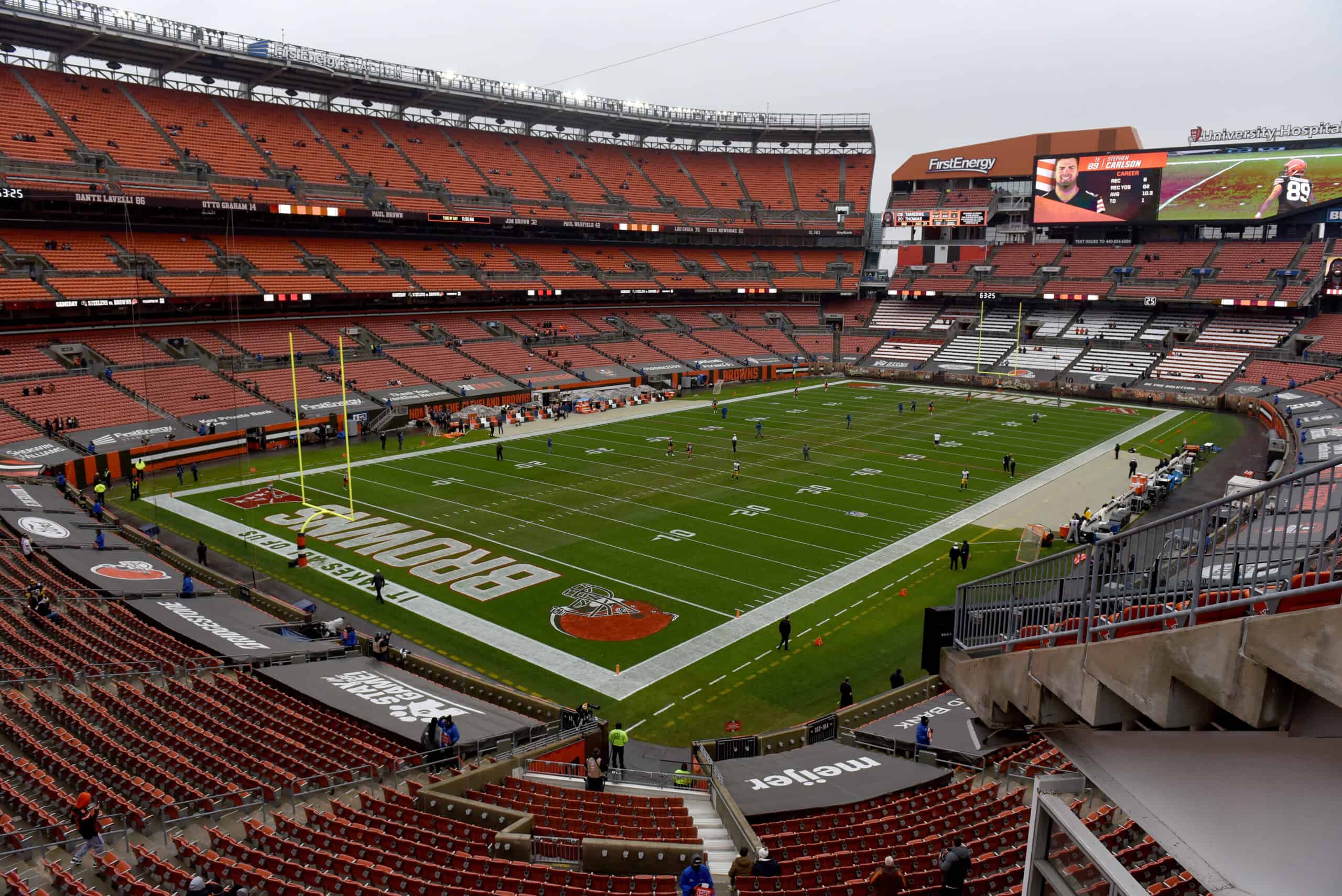 Super Wildcard Weekend is almost upon us.
Sadly, the Cleveland Browns are not there so we are now NFL fans.
Check out my TikTok talking about Super Wildcard Weekend.
1. Denzel Ward
Browns fans know how great cornerback Denzel Ward is.
Here is just more proof of that.
Pro Football Focus ranks Ward the fifth-best cornerback in the NFL in single coverage.
The Browns need to negotiate an extension with Ward ASAP.
🏝🏝🏝🏝 pic.twitter.com/dvsOoYJUO2

— PFF (@PFF) January 12, 2022
Speaking of Ward, he is also the Browns' candidate for Walter Payton Man of the Year.
Voting is open through Monday, January 17.
Support Denzel Ward with votes through retweets.
Find out the details here:
Vote @denzelward to be #WPMOY for the great work he does on the field and in the community!

Voting ends Monday 🗳 » https://t.co/BM9yJpjTAS pic.twitter.com/4QqgR3grzi

— Cleveland Browns (@Browns) January 12, 2022
2. Demetric Felton Makes A Young Fan's Day
Here is the feel-good story for the day.
Rookie Demetric Felton spoke with a 16-year-old fan on his birthday in the pregame warmups against the Bengals in Week 17.
He promised to take care of him if he scored, and Felton kept his word.
.@Demetricfelton7 told this young fan he would hook him up for his birthday and did not disappoint. 👏🏈 pic.twitter.com/Nefv2c0ibI

— Cleveland Browns (@Browns) January 12, 2022
This Felton interaction with the lucky fan is seen in a clip from the upcoming Building the Browns episode that will drop on Friday, January 21.
3. Joel Bitonio Is Right
Joel Bitonio tells it like it is when he assesses the Browns 2021 season.
"There were injuries, there was COVID, there were things that happened this year, but we had the guys to make the playoffs."
Joel Bitonio felt there were no excuses for the Browns not to make the playoffs in 2021. https://t.co/VI8IeI607B Photo: John Kuntz, https://t.co/FOiwRnz2fI #Browns pic.twitter.com/qE03wXOMp3

— cdotcombrowns (@cdotcombrowns) January 12, 2022
Nobody would argue with the talent on the Browns roster, and it is the reason the Browns season was so disappointing.
4. Glenn Cook Also Interviewed For Bears GM Position
It appears the Chicago Bears have interest in two members of the Cleveland Browns front office for their vacant general manager position.
As reported earlier in the week, Vice President of Operations, Kwesi Adofo-Mensah.
We learned yesterday that the Bears also interviewed Vice President of Player Personnel Glenn Cook for the same vacancy.
Cook has been with the Browns for six seasons.
The first four he acted as Assistant Director of Pro Scouting before being promoted to VP of Player Personnel in 2020.
UPDATED: #Bears have officially interviewed #Browns Glenn Cook for their open GM job https://t.co/T5ZgQbOEJZ

— Brandon Little (@BrandonLittleSI) January 13, 2022
Happy Thursday Browns fans!